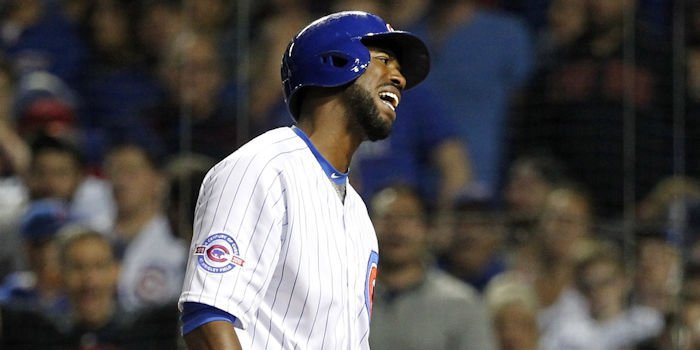 ---
| | | |
| --- | --- | --- |
| Thursday, September 15, 2016, 11:49 PM | | |
CHICAGO -- The Chicago Cubs were unable to clinch the division as the Brewers rallied for a 5-4 win over the Cubs in game one of the series on Thursday evening.
The series marks the last Cubs homestand of the regular season with the Cubs just one game from the national league division title.
The Cubs got things going early in the 2nd inning as Jorge Soler (the Cubs are 11-0 in games Soler hits a home run in) pulverized a ball (despite the second baseman's best efforts to distract him) to earn himself his 12th home run of the season and giving the Cubs the 2-0 lead.
The 4th inning showed the Brewers taking the lead as Keon Broxton hit a home run and Orlando Arcia doubled to left to put the Brewers ahead 3-2. However, the Cubs came right back in the bottom of the 4th as Mike Montgomery singled to center earning himself his first major league hit and RBI to tie the game up at 3.
Mike Montgomery pitched 6 innings and allowed 4 hits. He allowed only one earned run and struck out 7.
The Brewers took the lead in the 7th as Gennett doubled to left putting the score at 5-3.
Jason Heyward earns his second double of the game as he scores Ben Zobrist landing the Cubs within one of the Brewers, with a score of 5-4. Heyward then advanced to third on a wild pitch.
The Cubs, however, were unable to complete a comeback in the 9th and now will wait to see if the Cardinals lose later in the evening to give the Cubs the division crown.
Chicago will continue play Friday afternoon in game two of the series as John Lackey is pitted against Chase Anderson on the pitcher's mound.