| | |
| --- | --- |
| Commentary: A Cubs fan in enemy territory | |
---
| | | |
| --- | --- | --- |
| Monday, July 2, 2018, 8:37 AM | | |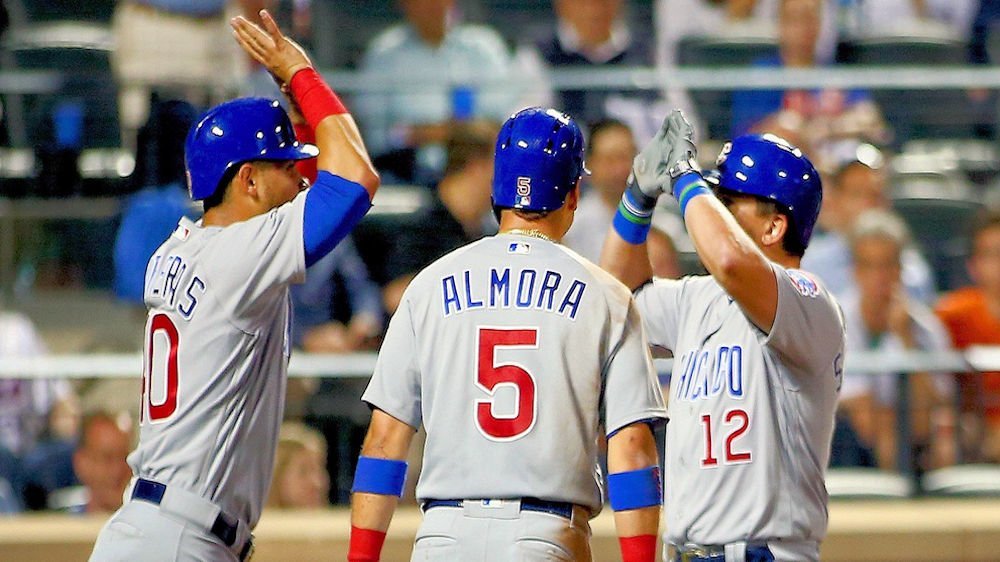 After growing up in Chicago, I moved around a bit before finally settling in southwest Missouri. No matter where I lived though, my heart was always in Chicago during baseball season. My dad was a lifelong, die-hard Cubs fan and he instilled that in me as well. Probably the only regret I have about the 2016 season, was that my dad never got to see them win it all, as he passed away in December 2014.
I can remember trips to Wrigley Field in the early 70s with my dad, watching players like Ernie Banks, Billy Williams, and Ron Santo play for a Cubs team that was still reeling from their playoff loss to the Mets in 1969. The Cubs always seemed to lose during our visits, but that never stopped us from catching at least one game a year at the 'friendly confines'.
Although I spent 20 years in Toledo, Ohio after leaving Chicago, my Cubs fan status never changed. I wasn't driving 200 miles to Cincinnati for a Reds game, as for the 40 extra miles, I could be at Wrigley. Detroit was only an hour away, but who wants to watch the Tigers? Cleveland was no option for me either, as I never cared for the American League. Occasionally I'd catch a Toledo Mudhens game if I had time and needed to satisfy my baseball craving- they were a fun club to watch, admission was cheap, and I wasn't facing a 10 hour, round trip drive, to and from Chicago.
Work eventually had me living in the Tampa, Florida area, but again, it was about 300 miles to Miami, and I just never had the desire to catch a Rays' game, so I settled for Cubs' radio broadcasts and whatever Cubs' games I could see that was televised.
Fast-forward to 2018, and I now find myself in a rural, secluded area of southwest Missouri. I'm loving life in the country, and my satellite baseball package provides me with about 90% of the Cubs' games. I should be a happy man but save for my wife and me, there sure aren't many Cubs fans around here- no, no, this is Cardinals' country. These people live and breathe high-school football, as there are no local, professional sports teams anywhere nearby, but when it comes to major-league baseball, it's all about the Cards. To add insult to injury, the minor-league, Springfield Cardinals, play just an hour away from me, and they never play the Cubs' farm teams.
Twitter provides me with a much-needed connection to people of my own kind- Cubs fans. I love talking baseball with them, as most endured the many losing seasons of the Cubs, just as I did, making 2016 all the more special. Chicago fans have a tendency to roll with the punches and let things slide off their backs. Though passionate, they never seem vindictive. I remember seeing about 10 different Bucs fans on Twitter, insisting that the Pirates should have intentionally hit Rizzo after his questionable slide into Bucs' catcher Elias Diaz. Really? I don't care who's playing the Cubs, I won't wish injury on anyone.
So here I am, a Cubs' fan in Cards' country. If things get too bad, I guess I could always seek exile in Oklahoma or northwest Arkansas.
Follow me on Twitter @KenAllison18. Everybody in.