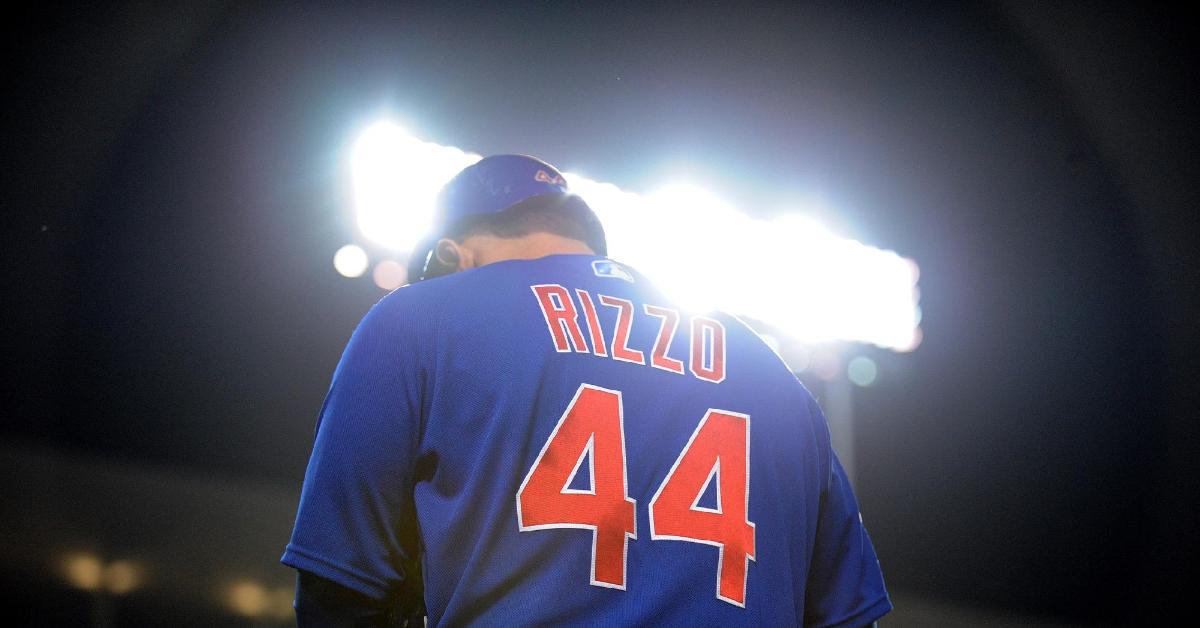 | | |
| --- | --- |
| Commentary: Anthony Rizzo is not an All-Star and that's OK | |
---
| | | |
| --- | --- | --- |
| Tuesday, July 9, 2019, 1:01 PM | | |
When the all-star game takes place in Cleveland Tuesday night, it will be a chance to celebrate the immense talent that covers the entire league. The Cubs will be represented by Javier Baez and Willson Contreras who have been voted in to start the Midsummer Classic and Kris Bryant who was chosen as an alternate.
Baez, Contreras, and Bryant have all earned and deserve their selections; however, the Cubs may have missed out on having three more all-stars if the circumstances were a bit different.
Both Kyle Hendricks and Cole Hamels have performed like all-stars this season, but the timing of both of their injuries made it extremely difficult for either of those two pitchers to earn an all-star nod.
Then there's the first baseman, the captain, the man who caught the final out of the World Series in that very same ballpark who is not an all-star: Anthony Rizzo.
Rizzo has 19 home runs and 58 RBIs in the first half of this season, trailing only Javier Baez on the Cubs in each department. Even amidst some struggles and a recent average dip, Rizzo's average sits at .272, and his on-base percentage is .385.
Not only is number 44 doing it offensively, but Rizzo also sports a .996 fielding percentage with only three errors this season at first base.
Rizzo made the all-star game in three consecutive seasons from 2014-2016 and has also earned a pair of gold gloves, a silver slugger award and a World Series ring in his nine years of professional baseball so far.
The Cubs' captain also is a tremendous person and leader. Not only is he easy to follow and admire on the field, but off the field, Rizzo has a hugely successful foundation that supports children with cancer whom he visits on off days and occasionally brings to Wrigley Field.
All of these statistics and accolades point to an all-star selection, especially since Rizzo was voted into the final vote for NL first basemen, but to no avail for the Cubs' Italian stallion.
It's extremely rare, especially in a market as big as Chicago, for a player with essentially 20 home runs and 60 RBIs to not make the all-star team, so what is the reason that Rizzo was snubbed?
The National League is that good.
Look at these numbers of the players who earned all-star selections over the Cubs' first basemen.
Freddie Freeman of the Braves: .309, 23 HR, 67 RBI
Josh Bell of the Pirates: .304, 27 HR, 84 RBI
Pete Alonso of the Mets: .280, 29 HR, 66 RBI
Although Rizzo is having an all-star season by typical standards, there are three more deserving first basemen in the NL. Although it may not be good for Rizzo or Cubs fans, that is an excellent thing for the game of baseball.
Baseball, especially the national league, is blessed with parity and depth. The league gets to watch superstars from all over, including two first basemen having better years than Anthony Rizzo despite being on losing teams.
So while Rizzo can relax and refuel and get his nagging back healthy for the second half of the season and a potential playoff push, the National League will be well represented at first base. Meanwhile, the Chicago Cubs are proud to have Anthony Rizzo, despite him getting snubbed from a trip to Cleveland for this year's Midsummer Classic.