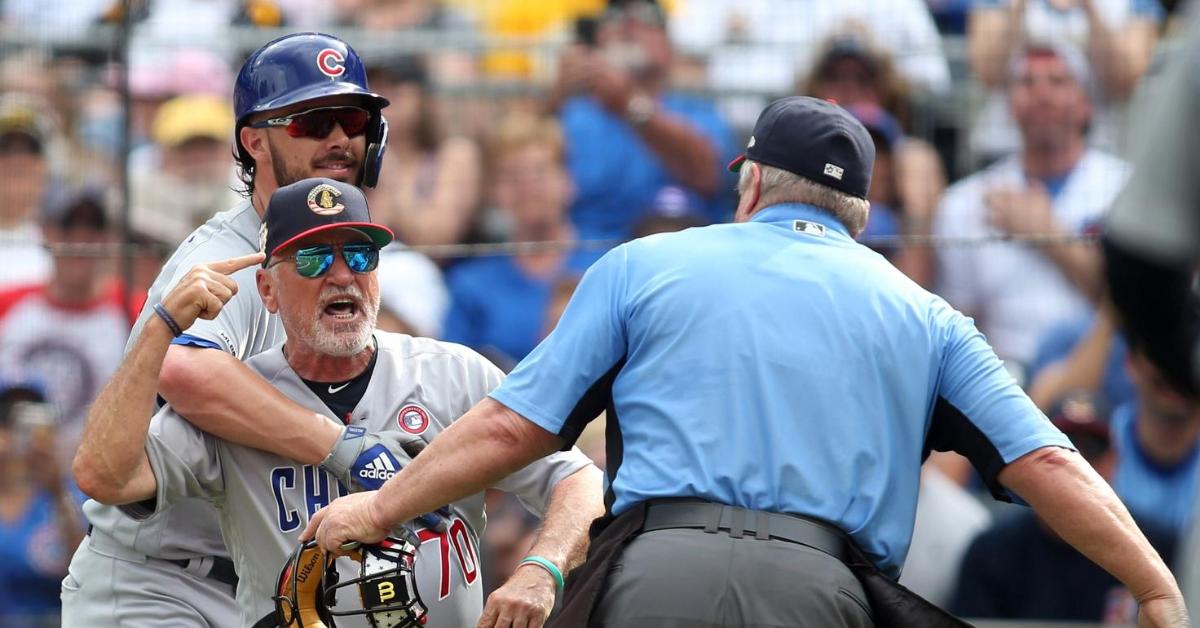 | | |
| --- | --- |
| Commentary: Are you ready for Robot umps? | |
---
| | | |
| --- | --- | --- |
| Wednesday, August 21, 2019, 6:20 PM | | |
Ready or not here they come. Whether you are for or against robot umpires, get prepared because they are on the way sooner rather than later. MLB commissioner Rob Manfred made things abundantly clear during Sunday's Little League Classic that he wants electronic balls and strikes in the game period.
Although this has been an ongoing talk for the past couple of years, 2019 was the first year it was used in some way. Continuing its ongoing partnership with the Independent Atlantic League, MLB has used that league as a test subject to try out specific rule changes that could be on the way for the MLB game. One of those things they have been trying out has indeed been the electronic strike zone.
Since that has been employed, the writing has been on the wall as a matter of when not if it will reach the MLB game. Human error has always been a key component of the game, but it seems as if the strike zone is becoming less consistent weekly causes, hitters and pitchers, alike to question exactly what a strike is. When asked about electronic zones, Manfred sort of dodged the actual yes, I want it response and went into more of a detailed outlook on what he sees it doing for the game.
"I think the automated strike zone could really be helpful to us," Manfred said during the ESPN telecast.
"I think it would produce a consistency around the strike zone. I feel our umpires do a great job, but they are human and will make mistakes. We do have the technology to do this, and I think an electronic zone would put you in a better position to manage the strike zone, where it should be and how you want to attack it. I think this could be a very important change to our game."
With many people wanting an electronic zone solely because they think umpires have gotten worse on over the years, Manfred may be onto something when it comes to knowing how to manage the zone and where it is located. Not only would it allow both hitters and pitchers to adjust quickly but it would allow the constant offensive changes in the game to go free-flowing as both hitters and pitchers would have to adjust at the same time.
I have always liked the human error factor of the game because mistakes do happen, but it seems to have gotten worse over the years to the point where I feel this is necessary. There have been countless games during the regular season where one pitcher will get certain calls, and the opposing pitcher won't get those same calls. That cannot happen anymore as it creates an unfair advantage for one side. With an electronic zone in place, everyone in the stadium will not only know where the zone is but will get the same calls as everyone else making it impossible for a manager to argue a called ball or strike.
This is an interesting idea even though some people will look at this as bad for the game. What everyone needs to realize is that the league is already mandating certain changes to the strike zone from time to time. The most significant difference from humans monitoring the zone and an electronic computer is that humans do make mistakes which causes inconsistency throughout while machines won't make those same mistakes.
I don't expect this to be put in before the new MLBPA agreement is reached following the 2020 season. However, I do think you will see the Minor Leagues potentially adopt it in all levels before next season to get a good feel for what it is about. Should the transition go over as smoothly as Manfred and company hope this should be coming to the MLB around 2021 or 2022 as the future of this great game is in for some exciting changes.