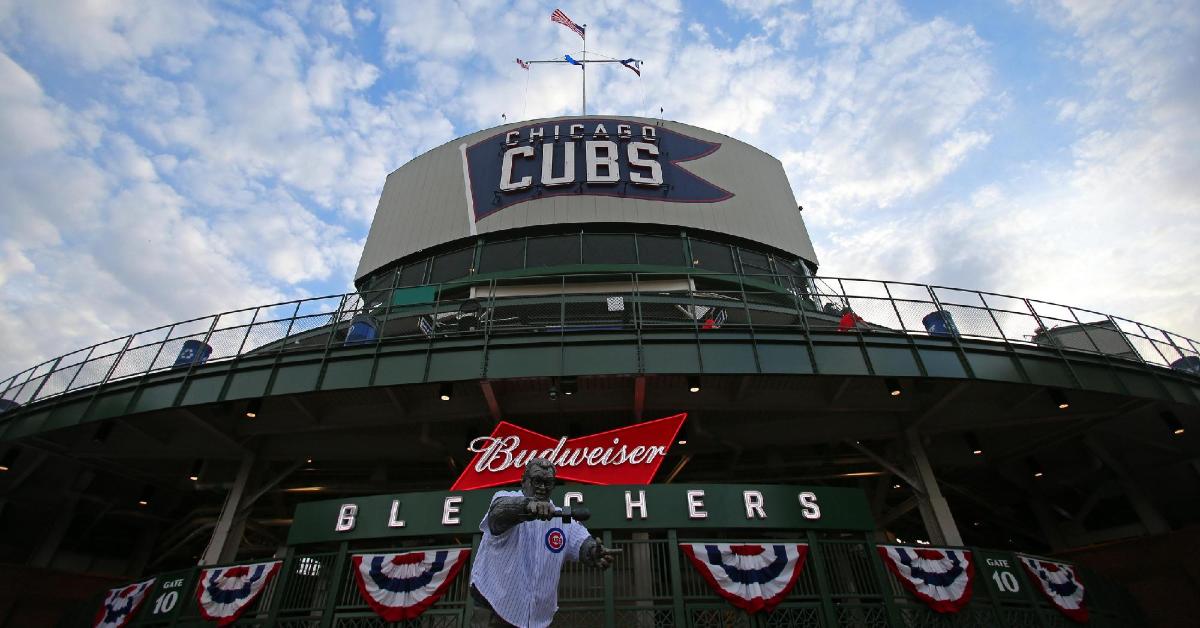 | | |
| --- | --- |
| Commentary: Baseball in Chicago a possibility? | |
---
As Covid 19 reaches the seven-week mark since sports have ended this season, and like most people, I am starting to wonder if we will see games before 2021. With that being said, I am still holding on to a little glimmer of hope that baseball will still somehow get played this year, even though it is becoming more unlikely by the day.
While I agree at this point, starting a season before July would be foolish, but can teams realistically play games all summer long in Arizona knowing how hot it gets. Not to mention the potential to play in front of zero fans, and things just wouldn't seem right. I know some players are open to playing any way they can, but some players are also airing on the side of caution until we can fully get this thing resolved.
With more and more people hopping on board to push baseball back to 2021 and cancel the season, there appears to be some hope in Chicago as this is the biggest sense of optimism we have seen thus far. Not even a month after city officials recommended that no large gatherings be allowed in Chicago for the foreseeable future this summer, we now have a public official who is not only optimistic about baseball returning to Chicago but can fully see baseball not only coming back this season but being played in the Windy City along with it.
That public official is Chicago Mayor Lori Lightfoot as she envisions that both the Cubs and White Sox will be playing in Chicago this summer. While this may be a positive sentiment given what we have heard all offseason long, don't get too excited about this statement as even if baseball does return this season and to Chicago, for that matter, it will likely be a television only event which ends up being lonely for players.
What I mean by television only event is simple. I am not implying that the teams play one game, and then it is over. Instead, I am suggesting that even if baseball does return this season to Chicago, expect it to be played without any fans in the stands, making it an eerie and televised only event. We all remember a few seasons ago when the Baltimore Orioles had to play at an empty stadium due to city violence at that time. It just didn't seem right watching and almost felt like a scrimmage more so than an actual meaningful game.
At this point, that seems like the reality of what to expect this season if any of us want to see baseball in 2020. While most plans being comprised revolve around teams being centered in Arizona, Florida, and Texas, Lightford is not only suggesting, but predicting that games may wind up being played back in the friendly confines and across town at Guaranteed Rate Field.
Not only does she feel this way, but she has gone above and beyond to remain in discussions with both White Sox and Cubs ownership groups to discuss what the season could look like should baseball return to Chicago this season, but reiterates that the final decision is not hers to make. While players would love to play at home rather than other places, is it the right decision to make with how everything is shaping up right now?
While the goal is to have fans, it is unfair to fans, players, and organizations to think that will even be possible despite what the Yankees president may think. That brings us the next question, does playing games at an empty field matter that much more than playing at a centralized hub in say Arizona?
I do think it does matter a little bit, but just not as much as some would think. The defining reasoning behind my decision is because you know the players would prefer it over anything else. They have homes in Chicago as opposed to going to Arizona and other road sites where they live out of hotels. Playing in Chicago at least gives them time to see families, stay at their own place, and live their regular daily routine as opposed to doing everything differently on the road.
As we have seen more and more over the last few weeks, players seem more reluctant than ever to play games at a centralized quarantined location, knowing they will be away from families at that point. That is why playing games at stadiums with no fans is starting to make more sense. While fans and ticket revenue won't be coming in, games would still be broadcasted on TV so fans can still watch, and teams will still make money.
At this point, this is all great things to not only think about but to talk about also. However, until national travel can not only return but can return safely, nothing is going to be played at home parks. Should all teams be centralized in specific locations, you could make it work because travel would be centralized and easier to get by. Unless Chicago is deemed one of baseball hub's this season, we can safely assume that baseball will not happen in Chicago this season unless travel is suddenly up and ready to go.