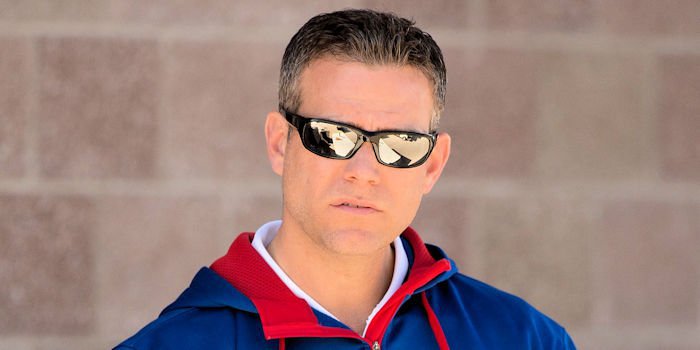 | | |
| --- | --- |
| Commentary: Bullpen Blues | |
---
| | | |
| --- | --- | --- |
| Tuesday, July 12, 2016, 11:58 AM | | |
CHICAGO -- As the All-Star break begins, every team looks to evaluate what they can do to improve. Fans like me try to point out one or two things that are costing their team wins and a spot in the playoffs. So here it goes:
In the past 15 games, the Cubs have gone 5-10. Not exactly how the 2016 campaign began, where the Cubs started on a dominant 11-4 that only improved as the season went on. But the cause of this horrible end of the first half must be attributed to the lack of bullpen depth and talent. The attitude of the Cubs' hitters at the beginning of the season was "screw the closer!" However, this disposition has become irrelevant because the Cubs' starting pitchers are unable to get quality starts, and the bullpen keeps giving up runs.
The Cubs' elite closer Hector Rondon is now lucky to be able to get a save. The Cubs used to have the nice problem of the pen being underused, but now that guys like Arrieta, Lester, and Lackey are struggling the pen is in need of a fresh face. The most popular rumors of trade talks are with the Yankees. The one bright spot in that mismanaged franchise: the bullpen. They have two elite relievers in Andrew Miller and Aroldis Chapmen that have been talked about in trade rumors. The problem with this is that the Cubs will be forced to pay a pretty penny for one of these guys.
With Schwarber sidelined for the rest of the season, Cub fans have discussed trading a young piece for either Miller or Chapman. Now, with Willson Contreras showing great promise in his first 23 games, Schwarber is an option to trade, but I think this could be a grave mistake. If guys like Almora or Contreras don't pan out, it could cost the Cubs a potential future all-star.
If I were Epstein, which I, of course, am not and never will be, I would offer a deal including OF Jorge Soler to the Yanks. They are in desperate need of young talent at that position, and he is a reliable option at the DH spot. I would also try to offer some other young talent like 3B Candelario. If I had a choice between Miller or Chapman, I would choose Chapman. To me, he is an obvious top-3 closer. But the Yankees will be looking to sell high on Chapman after they stole him from the Reds this past December. The Cubs need to make a trade for talented pitchers before the deadline; the question is if Epstein can pull it off without losing too much.