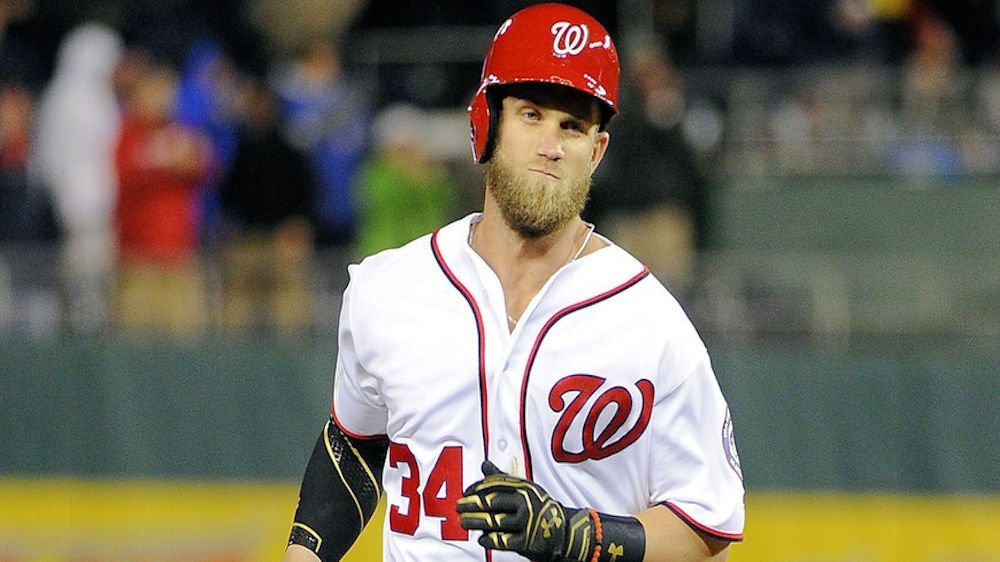 | | |
| --- | --- |
| Commentary: Crazy in Cubsville | |
---
| | | |
| --- | --- | --- |
| Sunday, November 4, 2018, 6:24 PM | | |
Free agency is now almost 18 hours old and the media meltdown, pundit prognostications, and fan fatalism are already in full swing. Ahh, smells like Gary, IN circa 1967.
For followers of our beloved, the worry/anticipation is at a fever pitch with photos of Bryce Harper wearing a Bulls hat and having a dog named Wrigley and what that means for his possible choice in teams. There is, of course, the new projection that the Cubs could bring Andrew McCutcheon to the Northside to fill that slot previously reserved for Harper.
ESPN has a list, how unique for them, ranking the available free agents and some on this website believe that the top 5 should definitely come here but at a discount because, why wouldn't anyone want to play for the Cubs?
Others feel that Theo Epstein should save millions and start at the bottom of the price list and work his way up until he has 40 men on the roster. This makes sense if you are Best Buy and hoping to resell your purchases at a great profit but for a sports team, I'm not sure on that plan.
The truth of the matter is that this team does not need to be blown up. The Cubs are pretty solid in case you haven't been paying attention. I know they did not win the World Series for the second straight year and the world is coming to an end, but they are only a few additions away from being really great again.
They need to figure out what they are going to do at shortstop. It appears that they are going to give up on Addison Russel and his off-field issues. If they decide to unload him instead of trying to get him help and repairing his image, then they need a quality shortstop that isn't named Baez. My fellow writer Ken and I agree on this one and say go get Freddy Galvis formerly of the Padres. He solves both lead-off and shortstop in one purchase.
The next area that needs to be addressed is whether or not Yu Darvish is going to be healthy enough to start 30 times in 2019. If the answer is anything other than absolutely, he will, then they need a starter, and preferably a right-handed one. If they believe a guy in their system is the answer, like Alec Mills, great. If not, then go get one as starter Trevor Bauer for Kyle Schwarber and Victor Caratini seems like a fair deal for both teams.
Third, they need to bring in five guys for the bullpen since the turnover at this position each year is always a fire drill. Whichever 7 or 8 guys look best in spring training, you're good to go. The others go to Iowa or release them, and hope St. Louis or Milwaukee pick them up.
Once you have that mess figured out, you can worry about signing mega-star Bryce Harper. If he's taken so be it and move on to other things. He would be a great piece to have but he isn't desperately needed. Do not under any circumstances even answer the phone if Manny Machado's agent calls. The Brantley's and McCutcheon's of the world were great five years ago, but time has passed them by for Cubs needs.