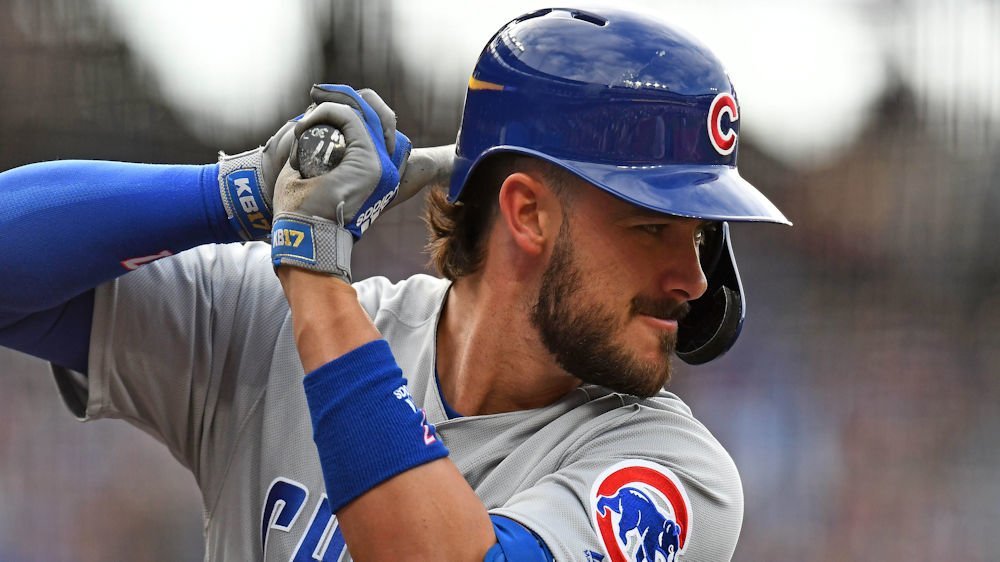 | | |
| --- | --- |
| Commentary: Cubs fans stop saying Kris Bryant is not clutch | |
---
| | | |
| --- | --- | --- |
| Thursday, August 22, 2019, 1:00 PM | | |
When Kris Bryant sent a go-head two-run rocket into the night, he also sent Nicholas Castellanos and Cub fans alike in a fist-pumping frenzy.
Bryant's bomb put the Cubs on top for good, defeating the Giants 12-11 in a seesaw affair on Wednesday night.
KB's latest heroic display marks the third time in the last nine games that a Bryant blast drove in the winning run in the seventh inning or later. An extreme presentation of the clutch gene that Bryant undoubtedly has.
Kris Bryant electrified Wrigley with this one ??

(via @MLB)pic.twitter.com/rzNLeEymNr

— SI MLB (@si_mlb) August 22, 2019
Media and fans alike love narratives and stories. Whether it's David Ross's farewell tour ending in triumph or more recent road woe they are gobbled up by us all. One narrative that has been painted about Kris Bryant in the past is that he is not clutch. I would like to break that belief and prove that Kris Bryant, especially this season, is indeed clutch.
In terms of clutch, many people like to point to the late innings. Where Kris Bryant has excelled this season of his 26 home runs, 13 have come in innings 7-9. Late in close games, Bryant is hitting .317 with a 1.173 OPS.
Kris Bryant this season

Innings 1-6: 13 Home Runs, .488 SLG
Innings 7-9: 13 Home Runs, .692 SLG#Cubs

— Christopher Kamka (@ckamka) August 22, 2019
It has been Bryant's most significant criticism that he does not hit well with runners in scoring position or two outs, that however, is also not true. With two outs and runners in scoring position, Bryant is batting .268 with a .610 slugging percentage. Four of his 26 homers and 19 of his 63 RBIs have come in these situations.
Bryant is hitting .331 in games when his team is trailing, to go along with 1.061 OPS.
Bryant is his least productive when the Cubs are winning or losing by more than four runs (games that can not be tied with one swing). If the game is close (within four runs or less) Bryant is hitting .297 with 21 bombs and 49 RBIs to his name, and he sports an OPS well over .900.
So Cubs fans, quit trying to knock down Bryant when the numbers and his actions prove the opposite. The Cubs' 27-year-old superstar is without-a-doubt clutch- and three of his last four home runs have proven just that.
3 of Bryant's last four HRs have been go-ahead shots in the seventh inning or later.

— Mark Gonzales (@MDGonzales) August 22, 2019
Kris Bryant's home run was his 26th of the year and the Cubs' 200th of the season- their fastest ever season to the 200 mark. Bryant's clutch homer was enough for the Cubs to win and Anthony Rizzo to call the win a "season-defining" one.
And in terms of Kris Bryant being clutch argument, I think it's quite obvious.
August 22, 2019