| | |
| --- | --- |
| Commentary: Cubs need to trade for pitching ASAP | |
---
| | | |
| --- | --- | --- |
| Wednesday, July 25, 2018, 3:59 PM | | |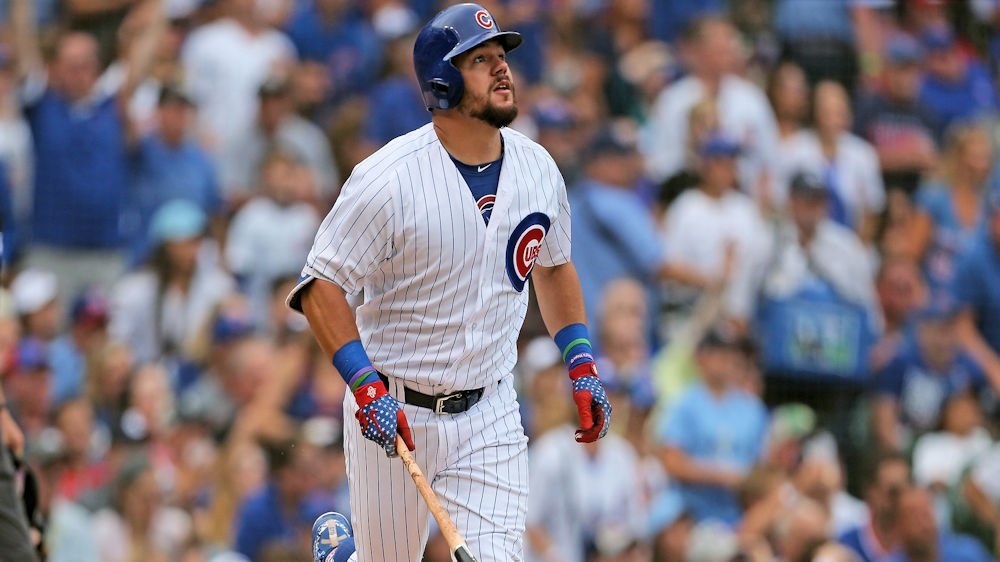 As many of you have probably figured out, CubsHQ correspondent, Dan Marich, and I don't really see eye to eye on this whole trade thing. Dan would have you believe that if it were up to me, I'd trade Javier Baez for a one-armed reliever, or that Willson Contreras would go elsewhere, in exchange for a 37-year-old starter with tremors in his pitching arm. That's simply not true.
I never said that I wanted to break up the core of the Chicago Cubs, but instead I speculated that with time running down, and the cost of starting pitchers at a premium, the Cubs would inevitably have to let at least one big-name player go, if they were to secure a pitcher of Jacob deGrom's or Noah Syndergaard's caliber.
I don't dispute that the Cubs have a solid roster, but I'm telling you all, that without some pitching help, or a radical turnaround by some of the starters and relievers, this team won't hunt long, come October. Arizona is playing like a championship caliber team, and if the last two games were any indication of what the playoffs will look like, the Cubs are in some serious trouble.
I still believe that Jon Lester is the team's rock, despite a bad start last Sunday. Quintana hasn't been overly flashy, but he's been more than trustworthy. He's pitching his innings and he usually limits the damage to a few runs per start. Kyle Hendricks appears to be pitching better, though he still seems to struggle through the first couple of innings. Mike Montgomery has been a blessing, but I think he's about ready to return to the pen, as his last handful of outings have looked pretty rough. That leaves Tyler Chatwood and Yu Darvish, the $164M dollar duo that was going to help bring salvation to the Cubs, after a disappointing 2017 post-season; I think we've found our problems (again)…
I'm not going to rehash the problems that the two of them pose. We all know Chatwood can't find the strike zone, and we all know Darvish has become a Cubs has-been before he ever was. The big news yesterday was that Darvish threw a total of 16 pitches in the bullpen; not very promising, as he's been out for over two months now. I don't see Darvish returning this year, and I don't think Theo Epstein or Jed Hoyer would disagree. What I do see, is a big "Help Wanted" sign hanging over the clubhouse door.
Bottom line: if the Cubs are to proceed past the regular season, they must do something to get some pitching help. Even without obtaining a starter comparable to deGrom or Syndergaard, the Cubs have several other options for help, but that help isn't coming for free. As we near the deadline, more and more available names are starting to surface, and the Cubs are seemingly being linked to several of them. A rental may cost the Cubs' less now, but it will most assuredly cost them more in the long run, especially if Darvish and Chatwood continue to falter.
Dan lost his mind when I suggested that the Cubs could (or should) part with Addison Russell, in exchange for a quality starter. Similarly, some of the readers went ballistic when I suggested that Ian Happ or Kyle Schwarber could possibly go, depending on the needs of the recipient. While I'm honestly indifferent about Russell and Happ, I'm a huge Kyle Schwarber fan, but the reality is, if a big name player gets dealt, those three are likely going to be the ones most susceptible to being traded.
We'd all reel emotionally from the loss of a key player (for about a week), but the Cubs would recuperate, and the season would most likely be prolonged if we can score some help on the bump. We got over the loss of Jake Arietta, and somehow we survived Dexter Fowler's departure. The sun rose this morning without Aroldis Chapman on the roster, and it will set tonight if Russell, Schwarber or Happ get traded. Hang in there Dan, the non-waiver trade deadline is almost upon us, then we can "bro-hug" it out.

Tags: Cubs Baseball
,
,
Willson Contreras
,
,
Kyle Hendricks
,
Mike Montgomery
,
Tyler Chatwood
,
Yu Darvish
,
Addison Russell
,
Ian Happ
,
Kyle Schwarber
,
Dexter Fowler
,
Aroldis Chapman
,
Theo Epstein