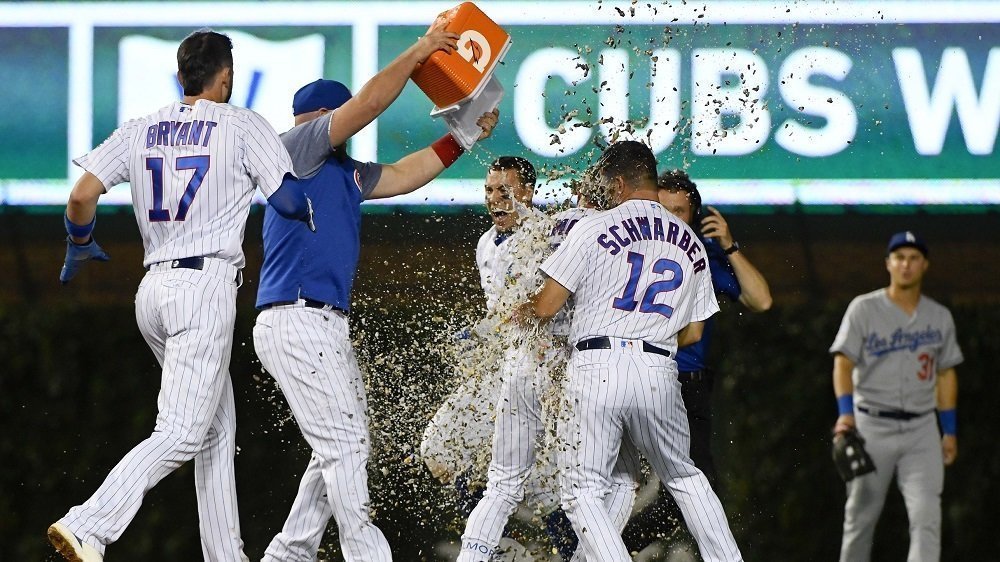 | | |
| --- | --- |
| Commentary: Dear Baseball, I miss you already | |
---
I refuse to believe there are only four weeks left in the regular season, and that even the post-season will end in less than two months. All of the trades, call-ups, DFA's and options have been set in stone, as all thirty teams now prepare for their final flurry.
The Cubs are atop the NL Central, and the competition is stiff. Even if our boys in blue win it all- again, it will all still seem to end much too soon. Then what'll we all do?
Twitter is filling with talk about the Bears and the Bulls, the NFL and the NBA, but I'm just simply not interested in any of it anymore. Starting back in the late 70's, I followed basketball with the same intensity that I do baseball, living to see March Madness and the NBA playoffs.
I remember first becoming a basketball fan when the DePaul team had Mark Aguirre and Terry Cummings on it (I was probably about 14 then). A few years later, I remember my dad telling me about this kid from NC that the Bulls drafted, and how he thought the Bulls "might improve" with this kid, Michael Jordan.
I followed the NBA and the Bulls dynasty through their two championship runs (three titles during each), but once the big names of the 90's started to retire, it just wasn't fun anymore. I wasn't just missing guys like Jordan and Pippen, as names like Karl Malone, David Robinson, and Charles Barkley were all leaving the NBA as well.
The NFL and I parted ways when the kneeling began. I'm not going to argue about why I think it's all wrong, but instead, I'll exercise my right to protest the league if they continue to allow players to protest the National Anthem. No hard feelings, we all have a right to non-violent protests, and passively choosing not to watch is about as non-violent as it gets. The NFL needs viewers far more than I need the NFL.
So, back to baseball...
I suppose once the season ends, I'll check the news every morning, hoping to get a glimpse of what the teams are doing to build for next season. I'll wake up every morning, like a kid on Christmas, wondering what new gifts "Uncle Theo" got for us to play with, and I'll stare in amazement as I watch teams designate players for assignment.
Spring training starts February 23, but they never televise those games, so I guess reading the sports pages and watching the Cubs' webpage will have to suffice. All I know is that it's going to be an agonizing four months until the Cubs take the field in 2019.

Upgrade Your Account
Unlock premium boards and exclusive features (e.g. ad-free) by upgrading your account today.
Upgrade Now