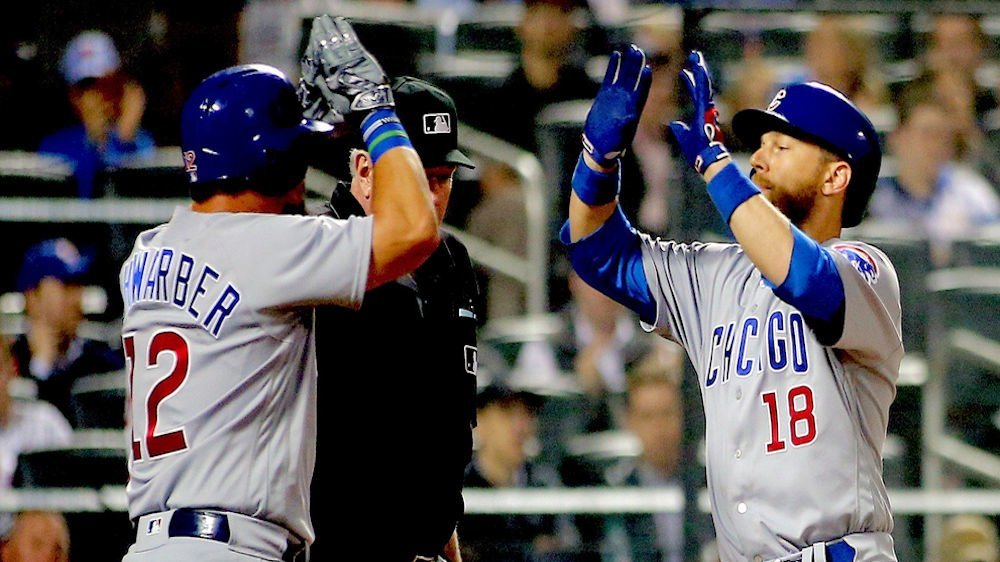 | | |
| --- | --- |
| Commentary: Feeling good about all things Cubs? | |
---
Just a few short weeks ago Cub fandom was in a bad place regarding this team. The Cubs couldn't drive in runners in scoring position, Anthony Rizzo was hitting below his weight, Jason Heyward needed a helmet in right field, and on and on.
Now, here we are two weeks into the future and from my DeLorean things look pretty good. I've cut back on the antacid tablets and have resumed my regular adult beverage drinking schedule.
The next week will be a great snapshot of how the rest of the season should play out. Three at Milwaukee and three at St. Louis will give the Cubs a pretty good idea where they are going into the trade deadline season.
If they take two out of three in both series they will begin to separate themselves from their competition in the Central and before you say anything, June is not too early to have an important series.
Getting into the lead in the Central will allow the Cubs to be a bit more conservative at the trade deadline. Tweaking, not blowing up the team, will be the plan, and that always makes the team feel better about themselves.
That, of course, is not to say that if suddenly the Nationals want to unload Harper or Scherzer that the Cubs shouldn't listen, but really having to add a small piece to the puzzle makes more sense.
It seems like the team is feeling good about themselves and the wins are starting to stack up. If they go on a little 8-2, or 9-3 run they will then be in position coming out of the All-Star break to focus on winning series, a much easier thing to wrap your head around than worrying about chasing down two or three teams in front of you in the standings.
Enjoy this upcoming week my fellow Cubs fans; it could be the start of the season we all wanted in March.