| | |
| --- | --- |
| Commentary: Fix player salaries, ticket prices and concessions | |
---
| | | |
| --- | --- | --- |
| Wednesday, July 11, 2018, 10:52 AM | | |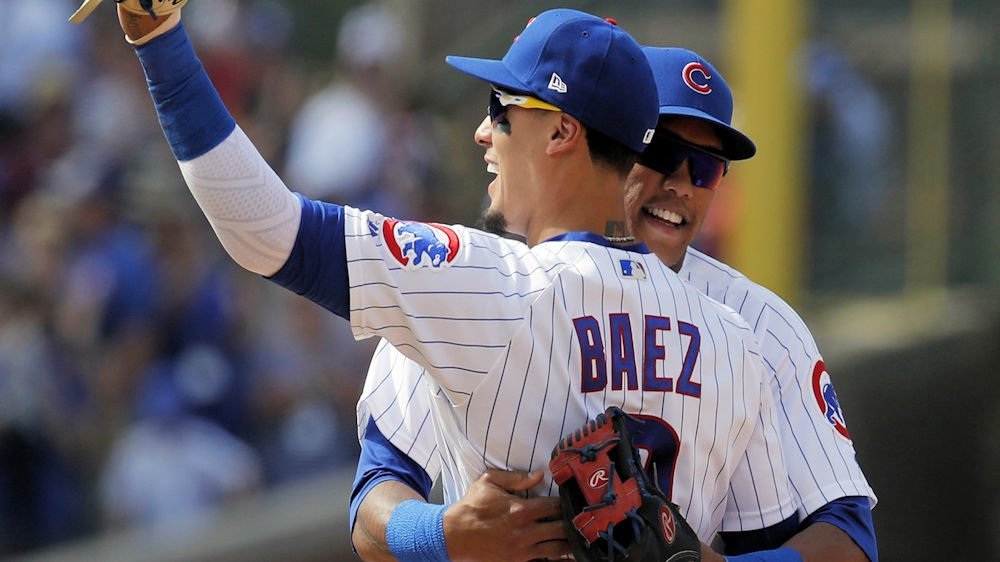 Recently I wrote an article about the declining attendance of fans at MLB games, but let's face it, this is a systemic problem for all professional sports, whether you are talking MLB, NBA, NHL, NFL or NASCAR. Several on social media commented that overpaid players were what led to high ticket prices and insanely high concessions, thus causing the decline in attendance.
It's no secret that a ton of players are being paid an ungodly amount of money, but after all, they are (theoretically) the best of the best. On the other hand, they can only play for what the market will bear, and that market has been generous. Somewhere along the line, it became all about money instead of a love for the game. This got me thinking; how could a professional sports league be revamped in order to make an affordable, fan-friendly climate, while still paying the players far more than just a living wage?
If we could erase the present and start from scratch, here's what I think would need to be done in order to make games affordable to the fans. While these ideas could theoretically work for any sport, let's focus on MLB. The numbers that I am suggesting are purely arbitrary, but you'll get the point… We'll have to assume that somehow, this would get past the player's union, which would never happen in the current climate, without baseball first going completely away and then being reincarnated.
First, start by slashing ticket prices and concessions by 50%. Although I enjoy a cold one, I think the beer and liquor prices need be cut by maybe 25% tops, so as to keep those fans without any form of self-control from killing someone on their way home from the ballpark.
Next, completely revamp the player pay scale, and rely on incentive-based pay for performance.
First-year players would receive a flat, one-million dollar salary, second-year players, two-million, third-year players, three-million and so on, up to a maximum of seven years, seven-million per year. Next, add an additional half-million a year for any player who re-signs with his team after his contract is up, but only after he has five consecutive years of service with a particular team. If a player is traded, he stays at whatever his base salary would be, plus any incentives that he earns with the new team.
Incentives would vary, based on offense, defense, or whether the player was a pitcher, and would be paid in addition to the base salary.
OFFENSIVELY:
Single- $200.00
Double- $500.00
Triple- $1,000.00
HR- $1,500.00
Grand slam- $2,500.00
Stolen base- $1,000.00
Walk- $200.00
Batting average above .300- $200,000.00 (calculated/paid monthly)
Batting average above .250- $100,000.00 (calculated/paid monthly)
OBP above .400- $100,000.00 (calculated/paid monthly)
Silver-slugger award- $150,000.00
DEFENSIVELY:
Error-free game- $200.00
Standard put-out- $200
Double-play turned- $500.00 (all members involved in the DP)
Triple-play turned- $1,500 (all members involved in the TP)
Outfield assist- $500.00
(Catchers) Pick-off or throw out a stealing baserunner- $500.00
Golden Glove award- $150,000.00
PITCHERS:
Strikeout- $1,000.00
Pick-off- $1,500.00
ERA less than 4.00- $50,000.00 (calculated/paid monthly)
ERA less than 3.00- $100,000.00 (calculated/paid monthly)
ERA less than 2.00- $300,000.00 (calculated/paid monthly)
ERA less than 1.00- $550,000.00 (calculated/paid monthly)
Win- $10,000.00
Save- $10,000.00
Complete game- $100,000.00
No-hitter- $200,000.00
Cy Young award- $250,000.00
The possibilities for incentives are endless, and some sort of checks and balances would have to be implemented to keep players from getting greedy and going rogue, thus hurting the team. I cannot stress enough that the figures for incentives listed above were off the cuff, so they'd have to be studied and tweaked in order to get the right figures, but you get the idea.
Profit sharing for the players could be another option for player incentives, should the clubs start capitalizing on lower player salaries and increased revenue from ticket sales and concessions. Endorsements will always pad the wallets of name-worthy players, those without endorsement deals probably need to play a little harder.