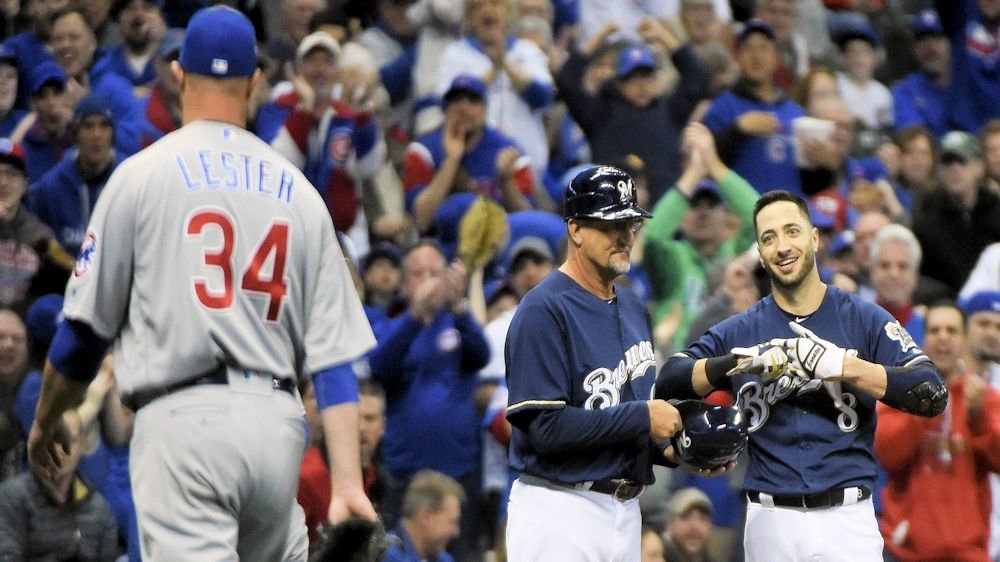 ---
| | | |
| --- | --- | --- |
| Friday, August 17, 2018, 12:56 PM | | |
I never thought the day would come that I would hope for a Milwaukee Brewers win, but here we are. Before you start sending me hate emails and death threats, hear me out...
First of all, I'm certainly not hoping for a Brewers' sweep in St. Louis, as just one of three would be sufficient enough to serve a purpose. Two of three would be slightly better, but only if the Cubs can sweep the Pirates.
While it's just my opinion, I think at this point, the Cards are the team who's become the real threat to the Cubs. The Cubs are currently up by 3.5 games over Milwaukee, and St. Louis is now only five games out of first place (1.5 games out of second place). One combined Cubs/Brewers losing streak could have the Cards in second place and knocking on the door for first.
Since the dismissal of manager, Mike Matheny, the St. Louis Cardinals have somehow become reinvented and reinvigorated under the interim manager, Mike Shildt, and make no mistake, they are on a rampage. They just ended a seven-game win streak last night with a loss to Washington (final score 5-4), and over the last 10 games they've gone 8-2, placing them in a three-way tie (Boston, Cleveland) for the best record in baseball over that period of time. Furthermore, over the last 20 games, the Red Birds are now 15-5.
No matter what the outcome of the battle under the Arch this weekend, the Cubs must continue to win in Pittsburgh to prevent the Brew Crew and/or the Cards from gaining ground. In a perfect storm, the Cubs sweep the Bucs, which is highly unlikely in a four-game series, with the Brewers taking two games in St. Louis. This would then have the Brewers 4.5 games out, with the Cards falling back to seven games out of first. If the Cards take two-of-three (again, based on a Cubs' sweep), they would inherit second place (out five games), with the Brewers in third, 5.5 games out.
Until the Cubs have expanded their first place lead to at least five games, any losing streak of more than one game can have serious implications. If the Cubs (heaven forbid) lose the next three at PNC Park, the Brewers can advance to within a half-game of first with a sweep in St. Louis. Should the Cards sweep in that scenario, they'd take over second place (out 2.0 games), with Milwaukee falling to third, out 3.5 games.
With just 44 days remaining in the regular season, the NL Central is still way too close for comfort. I'd much rather see Milwaukee in a spot to gain a wild-card berth than to have an overly hungry, St. Louis team posing a post-season threat to the Cubs.