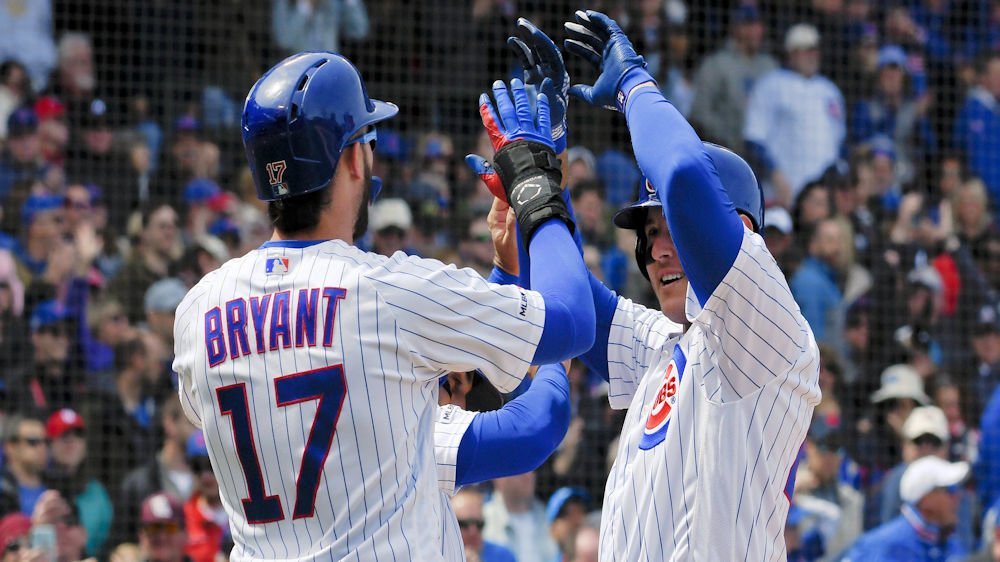 | | |
| --- | --- |
| Commentary: Have I missed anything with Cubs? | |
---
| | | |
| --- | --- | --- |
| Sunday, June 9, 2019, 5:01 PM | | |
Have you ever had one of those months where you have so much happening that you lose track of what is going on around you? I think we all have at one time or another. For some of us in the older generation, that happens almost every day, but that is an entirely different problem for another column.
The leader of our pack and I recently reduced our footprint and downsized into a new house. Since early May we have been renovating it and packing, and finally Thursday we moved in like a swarm of locust descending onto this beautiful quiet community.
Let me say that moving will test your marriage, even after 40+ years. Throw in dogs, a live in 91-year-old mother in law, and assorted service and tradespeople, and it is good times for sure.
Anyway, this morning, I finally had 47 seconds to myself, so I thought I should get caught up on what our beloved has been up to for the past month. So, between feeding the dogs, letting them out, giving my mother in law the channel for the Game Show Network, and getting coffee made, it turns out I might have missed some things.
It turns out the Cubs are still in first place (36-27), albeit, tied with the Brewers, so they must have been clicking along nicely. Glad that all has been going well for them and that they have continued their torrid pace of driving in runs in key situations. There is nothing more important to a team than driving in guys when they are in scoring position so good to see that has continued.
I assume that everyone, but Javier Baez and Anthony Rizzo are still slumping because they are the only two names on the stat leader sheet for the team right now. Hopefully, Maddon didn't do anything nuts like put Kris Bryant in right field and move Jason Heyward to center where a collision could derail the season. Why have two guys out of position at the same time?
I also figured that the other Central Division teams must have hit the soft part of their schedule because the whole division is bunched up with only eight games separating the top from the bottom. We knew this could be the toughest division and it is playing out that way so far it appears.
Apparently, MLB lost their map because I read that they scheduled the Cubs to play the Cardinals in London next year. And not London, Ontario, Canada, but London, England. That may be a bit of a commute for both teams, but you know MLB will help out by making sure both sides are playing games on the West coast just before the series will start. There must be 70 or 80 baseball fans in London, so giving them some games will be great for everyone. I'm sure that this rivalry will overshadow that local thing between Manchester and Liverpool.
Speaking of rivalries, that always famous Cubs-White Sox rivalry that used to be called the mid-summer exhibition game and then became the Crosstown Classic which morphed into the forgettable BP Cup before they defiled the Gulf of Mexico, has now become "The Wintrust Series." Players will be fighting over that trophy for their home cases for sure.
So, the Cubs still in first place, nobody hitting except two guys, and the bullpen rock solid. Nothing much changed in the past month. And here I was afraid I might have missed something important.