| | |
| --- | --- |
| Commentary: Here we go again with Bryce Harper talk | |
---
| | | |
| --- | --- | --- |
| Friday, November 16, 2018, 3:17 PM | | |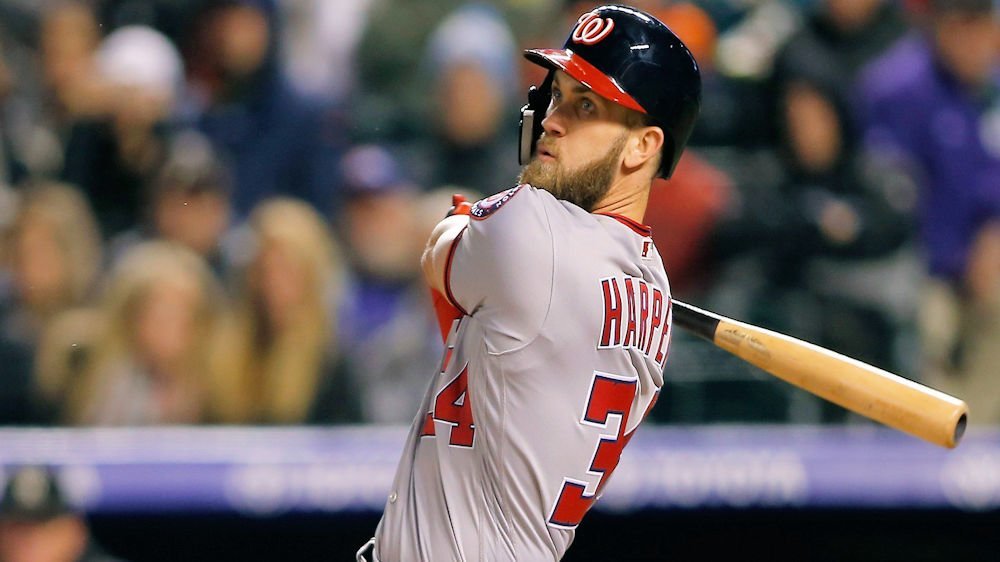 Dan Bernstein from 670 The Score has opened the Bryce Harper can of worms again, and he has people in as much of a frenzy as Buster Olney did last week when he suggested Kris Bryant was on the trading block.
Bernstein reported this morning that the Harper talks were heating up and that the Cubs were "in" on the on the free-agent right-fielder. I like Dan, but I wouldn't pin your hopes for Harper on him.
Let me be clear. By no means, do I have anything against Dan Bernstein, but when I look for baseball insiders, I look to Ken Rosenthal (The Athletic), Carrie Muskat and some of the other more pronounced and established names. Maybe he knows something; maybe he doesn't, but at the very least, he's entitled to an opinion.
Too many things are working against the Cubs to land Harper right now. First of all, they're upside down and knee deep with Yu Darvish and Tyler Chatwood. Then, you can add another $60M+ for Lester, Hamels, and Heyward. Next, figure in the pay raises that Javier Baez and the others due for arbitration are going to receive. I've maintained that the Ricketts aren't in a cash crunch necessarily, but the check writing has got to end somewhere.
My friend Brad Robinson offered up an interesting tweet this morning regarding Harper and the Cubs: "Ricketts paid $900M for the entire Cubs franchise, so can we stop pretending $350-400M for a single player isn't a gigantic amount with a similarly gigantic level of risk? That's like 1/3 of the cost of the entire [organization] for a single player."
Think about that for a second. One player for more than one-third of what the entire franchise cost. Staggering.
Landing Harper would be awesome for the Cubs if they could get a five-year, $200M deal, but he wants almost double that, and for ten years to boot. With an average annual value of around $35M, will Harper even be worth half of that in 2029?
Make no mistake, Harper would bring something to Chicago. He has been in a rather stagnant environment in DC, and his desire to win a championship is nearly unmatched, but I dare say, the Cubs could fill every single void they have, and then some, for the price of Harper alone. They're going to have to replace a handful of free-agents this year, and the bullpen needs help. The slumping offense needs another shot in the arm, and while the Cubs could use another power-hitter like Harper, I just believe there are other, more affordable options available.
The majority of the "experts" say Bryce is likely to land in Philly, New York (Yankees), San Francisco, and some even have him staying with the Nationals. There's also still talk about him playing for the Dodgers, and possibly the Giants, and even the White Sox name has popped up as of late. Chicago certainly has ties to Harper via Kris Bryant's friendship with him, but until Bernstein's comment this morning, the Cubs and Harper's name haven't appeared in the same sentence for nearly a month.
Theo has been eerily quiet, so maybe he is waiting to pounce. I do find it odd that nothing was ever leaked about Harper's reported visit with the Cubs last weekend, but I still somehow feel that this just wasn't meant to be.
Part of me hopes that Bernstein's right, but again, I wouldn't pin my hopes on him.