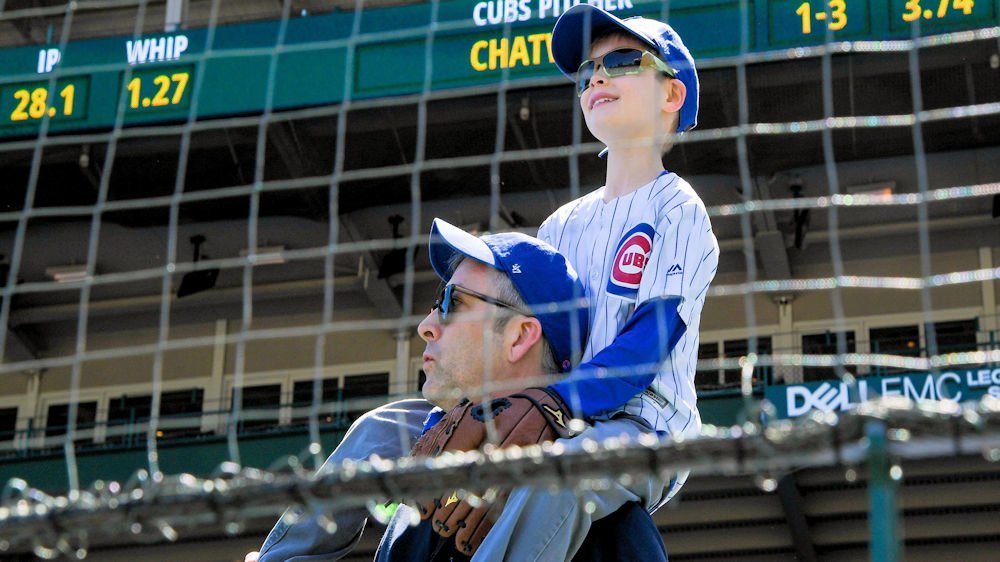 | | |
| --- | --- |
| Commentary: Hey son, let's play catch | |
---
| | | |
| --- | --- | --- |
| Sunday, December 2, 2018, 10:55 AM | | |
For some reason, I've begun to realize just how much I miss playing the game of baseball, and how much it meant to me when I was still playing.
At age 53, I'm pretty sure my better days- if there ever really were any- are pretty much over. I played a lot of ball throughout my life though. I started with tee-ball at age six and played organized baseball through my high school years, some years playing simultaneously on a traveling-team as well. In 1986 I went to an open tryout for the Cubs, and in my adult years, it was softball.
With a torn rotator cuff, an increasingly bad back, and the onset of arthritis at an early age, I finally hung it up for good when I hit age thirty-nine. I haven't picked up a baseball or softball since that day.
Flash-forward to 2018.
I've had my son living with me now for six years. Nick, who turns fifteen in two weeks, was born about six weeks premature, and he suffered brain damage when the umbilical cord choked him during birth. His body is that of a healthy, strong teenage boy, but his mind, unfortunately, is that of a five-year-old.
Lacking coordination and the mental capacity to understand rules, Nick never had the opportunity to play sports. He played a couple years in the Special Olympics (soccer and basketball), and while he wasn't very good, the kid played his heart out. To ask him, he'd have compared himself to someone like Michael Jordan or Pele', though he knows who neither are. Despite his struggles on the court and up and down the soccer field, I would agree that he probably had every bit as much heart as Jordan, just not the coordination.
Why did I share that with you? Because I had a thought the other day. I'm never one that does the Christmas shopping, and I always leave that to my wife. I hate shopping of any sort, and Christmas shopping in the crowds takes the cake for a reason for me to stay barricaded in the house. Not this year though. This year I'm on a mission to go Christmas shopping for three things: Two baseball gloves and a baseball.
No, he doesn't understand the rules to baseball, but he loves watching the Cubs games with me, even for just an inning or two. We've never done a ballgame together, and he begs to take him to Wrigley next year. He's never worn a baseball glove and he's never swung a bat- hell, I'm not even sure he's ever thrown a baseball.
Nick's made a lot of improvements in his core strength and coordination over the last few years, and it's about time that kid learns how to play catch. I'm not in shape for 100 tosses at a time anymore, but I think I can "come out of retirement" long enough to teach him how to catch and throw.
Yep, I think that's what I'm going to do. Living out in the sticks, there's not exactly a plethora of sporting goods stores near me, but I'm pretty certain even Wal-Mart can handle that order. We don't get a lot of snow here, and it's not uncommon to get some warmer days (50's) in December. There'll probably some chances to get some tosses in, even if that means having to wear a few sweatshirts.
My dad always found time to play catch with me, and maybe now it's time that I find time to do the same with my son. My body will pay the price, but I think it'll be worth it.
"Get your sweatshirt on, Nick, and let's go play some catch."