| | |
| --- | --- |
| Commentary: How to fix Yu Darvish | |
---
| | | |
| --- | --- | --- |
| Friday, May 4, 2018, 9:27 AM | | |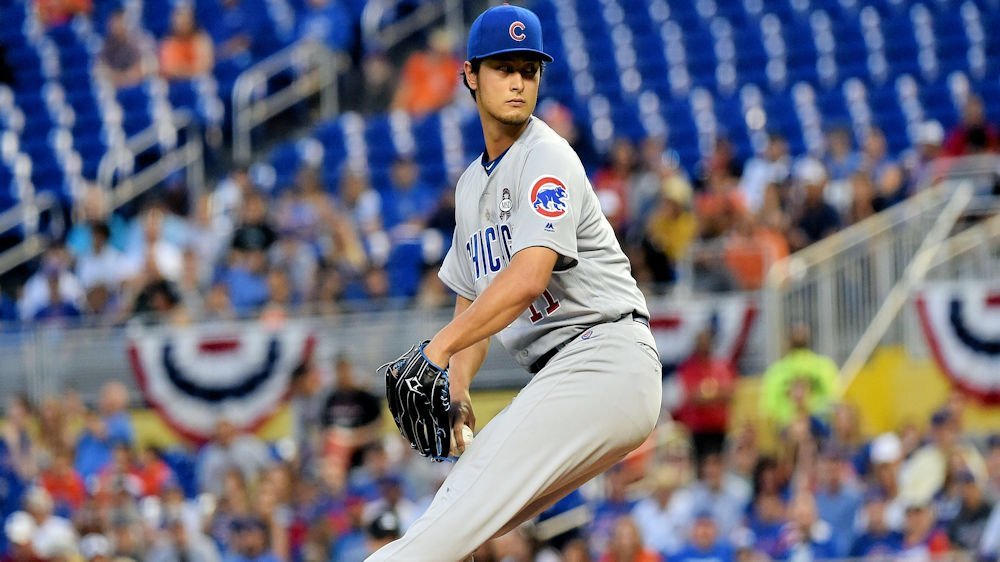 Yu Darvish has struggled mightily to begin the 2018 season with an ERA of 6.00, a 1.57 WHIP, and a 0-3 record through his first six starts as a Chicago Cub. Darvish is not living up to the six-year 126-million-dollar contract he signed this offseason. Early on in the season, the solution to "fix" Yu Darvish's pitching problems was to wait until the weather warmed up as the weather was especially brutal and cold. Now that the weather has warmed up and Darvish is still struggling, the question is now what to do to help him figure it out.
My solution for the Cubs to help Darvish get back on track and to perform like the star pitcher he is supposed to be: call up Chris Gimenez from Triple AAA Iowa. Gimenez is very familiar with Yu Darvish, catching him 12 times in 2014 when they were both with the Texas Rangers. This would be a similar situation to the David Ross and Jon Lester catcher-pitcher combination in 2015 and 2016. Darvish is familiar with Gimenez and a change of catcher scenario could help him settle in and begin to pitch like the elite pitcher we expected him to be.
Chris Gimenez signed a minor league contract with the Cubs this offseason with the sole purpose of attracting the attention of Darvish and to serve as Darvish's personal catcher. When Gimenez is behind the plate catching for Darvish, Darvish has a 3.29 ERA, compared to his 6.00 ERA with Willson Contreras behind the plate. The 3.29 ERA is definitely a notable statistic to take into account when considering who should be Darvish's catcher. If Chris Gimenez were to be called up then the most likely corresponding move would be for Victor Caratini to move down to AAA. Victor Caratini is hitting .268 through 41 at-bats this year so nothing too spectacular but also not terrible. Caratini moving down to AAA would not hurt the Cubs in any way as long as it was Gimenez coming up, to ensure a backup catcher for Willson Contreras. It would also give more at-bats for the young hitter which is always coveted in their progression.
Calling up Chris Gimenez would be a no-lose situation for the Chicago Cubs and should be taken into serious consideration. Bringing up Gimenez to start every fifth game would also give Willson Contreras, who is struggling early on (.258 AVG and only one home run so far in 2018), some time to rest as well. Also, sending down Caratini would not drastically affect the Cubs' performance. The familiarity of Chris Gimenez could be just what Darvish needs to turn his 2018 season around.
Let me know what you guys think in the comments, message boards, and on Twitter!