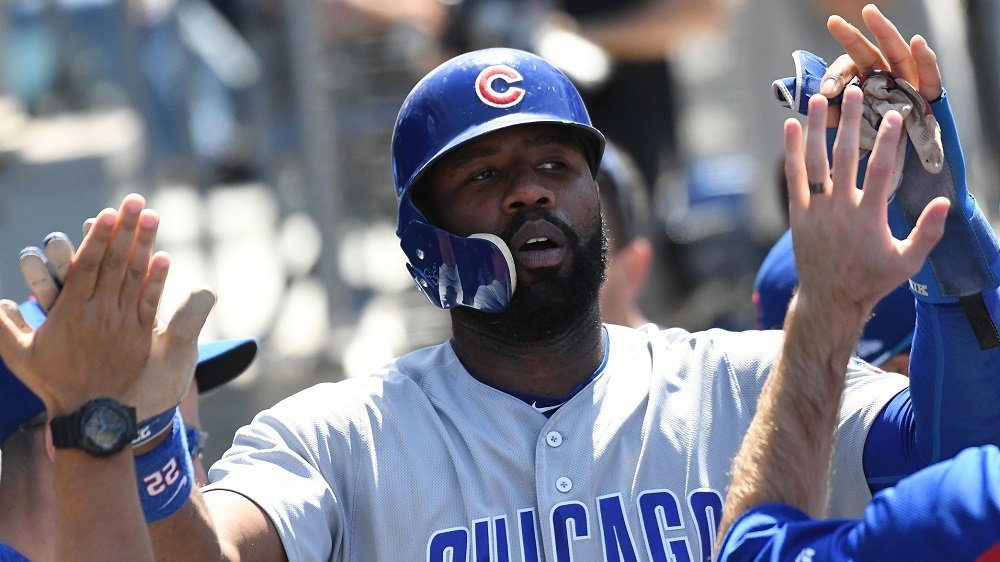 | | |
| --- | --- |
| Commentary: I'm throwing my arms up | |
---
| | | |
| --- | --- | --- |
| Wednesday, September 26, 2018, 6:36 PM | | |
Once again, the Cubs had an opportunity to clinch a playoff spot last night, and once again they screwed it up. The Cubs may have woken up in first place this morning, but it sure doesn't feel like it.
I don't know about you, but I have been absolutely disgusted with the way they've been playing.
The night before last, a Cubs win, combined with a Rockies loss, equaled at least a wildcard spot for Chicago. Last night, their chances of clinching were even better, as a Cubs win combined with either a Colorado loss OR a Cardinals loss would have done it for Chicago. St Louis failed to beat the Brewers, while the Cubs failed to score so much as a single run.
Almost by definition, a wildcard team is that team who managed to win just enough games to squeak by and earn a spot in the playoffs. Not by any means a lousy team, but certainly not a team that anyone would expect to give much competition to the big dogs come playoff time; that is exactly how I would describe the Cubs at this point.
While the Brewers have been playing like a bunch of rabid pit bulls lately, the Cubs have looked more like a bunch of docile, Pekingese puppies. No fight at all in them, at least nothing obvious, and they're about to lose their territory to a bunch of alpha-males from just up the road. This is not at all what I envisioned this team to look and play like.
Be honest with yourselves; at this point, unless the Cubs figure it out in a big hurry, who can you actually see them taking a post-season series from? Milwaukee? Not at this point. Atlanta? Maybe. Los Angeles? Not a chance. Colorado? Doubtful.
Even if the Cubs manage to get past the National League competition for an invite to the big dance (and I'm really not at all confident anymore that this will happen), do you really think they could win a best of seven series against Boston, New York, Cleveland or Houston? I guess anything can happen, but personally, I'm rooting for the A's to pull off a Cinderella victory, as that's the one team the Cubs might be able to beat. Yes, the A's have become very dangerous, but much like the Cubs, they're just barely slipping by.
Before any of that can happen though, the Cubs need to figure out how to win at least one or two more games before Sunday.
As of last night, St. Louis is now a half-game out of a wildcard spot and Colorado is in, while the Cubs are clinging to first place by only a half-game over Milwaukee.
There could be no worse scenario for the Cubs than to have St. Louis coming to Chicago for three games, desperate to grab that final wildcard spot back from the Rockies, while Milwaukee gets set to play the lowly Tigers (at Miller Park nonetheless), for the final series of the regular season. Adding further insult to injury, both the Cards and the Brewers get an off day tomorrow.
This is it, the chickens are coming home to roost. All those games back in April, May and June that people said didn't really matter, sure look like a bunch of missed opportunities now. For most of the season, everyone who was overly confident wanted to refer anyone with doubts to the Cubs' "best record in the NL," but that record, and their first place cushion have now been squandered.
I'd love nothing more than to see the Cubs get another World Series appearance and win, but for now, I'm just hoping that they can play past Sunday.