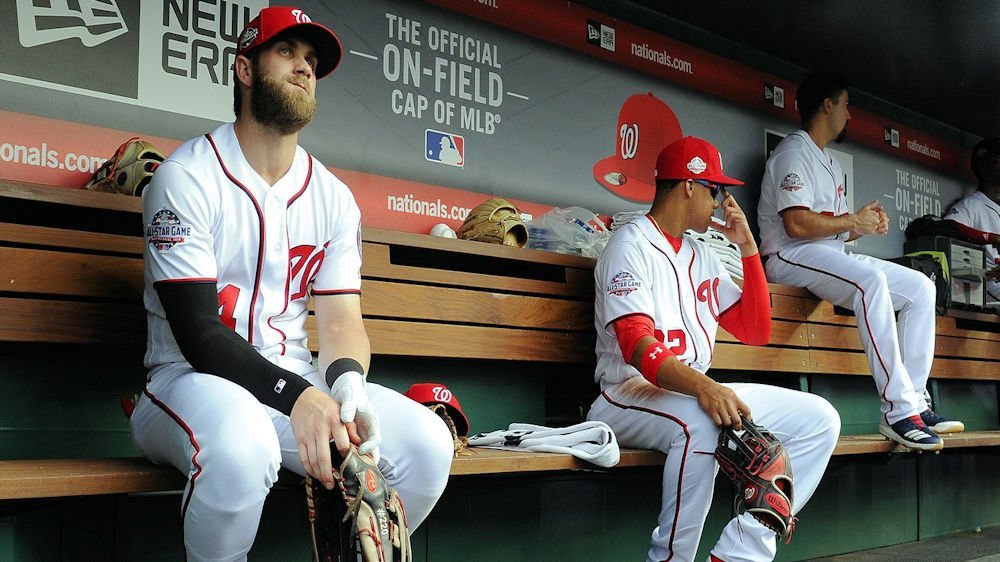 | | |
| --- | --- |
| Commentary: Is Free Agency Broken? | |
---
| | | |
| --- | --- | --- |
| Tuesday, February 12, 2019, 9:38 AM | | |
Astros' ace, Justin Verlander took to social media on Monday, proclaiming free-agency to be part of a broken system. "The Astros' ace weighed in about the situation of free-agency. "100 or so free agents left unsigned. System is broken. They blame "rebuilding," but that's BS," Verlander bellowed. "You're telling me you couldn't sign Bryce or Manny for 10 years and go from there? Seems like a good place to start a rebuild to me. 26-36 is a great performance window too."
There is little doubt that this winter has been tough on those testing the waters of free agency, and instead of hitting the jackpot, many players are finding themselves being forced to sign minor league deals if they are fortunate enough to be signed at all. True, the majority did receive invites to major league camp, but the promise of only furthering their careers in the minors has got to be frustrating.
For the upper tier of free-agents, longevity seems to be on the top of the priority list. Machado and Harper are both seeking ten-year deals and Kimbrel and Keuchel were both looking for at least five years, but owners seems to suddenly want to shy away from anything over a two to three-year commitment.
The Cubs have had their own fair share of (so far) bad signings recently, with Jason Heyward, Yu Darvish, and Tyler Chatwood leaving the team on the hook for a combined $348M over the course of eight years. The trio has not only underperformed (as opposed to expectations) but has left the team in a cash crunch. Not that they were the only potentially bad signings in MLB, but owners take notes, and those notes undoubtedly say long-term deals may be a recipe for disaster.
This winter, the tables have definitely turned in favor of ownership.
Of the 23 available catchers, seven have settled for minor league deals, while another six remain unsigned. Out of the nine first baseman available, three have signed minor league deals, with an additional two unsigned. This winter started with 19 second base free-agents, and while only three have signed MiLB contracts, another five remain jobless.
Nine third baseman made the free-agent list this winter, and while only one (Ryan Flaherty) has signed a minor league pact, five others, including Mike Moustakas, have yet to sign with anyone. Additionally, nine shortstops were available, and while Eric Sogard has taken the only minor league offer, four others, including Manny Machado, are left unsigned.
The free-agent outfielders are really taking a beating this winter. Out of 13 left-fielders, Michael Brantley is the only guy to receive a major league contract, with a total of five more electing to accept minor league deals, and an additional seven are left unsigned.
Moving over to center, two have received MLB deals (Hamilton and Pollock), two have taken minor league offers, and an additional three are still unsigned. All eyes are on right field and it's 16 free-agents, undoubtedly thanks to Bryce Harper, who still hasn't made up his mind, and in his wake are three minor league signings and another half-dozen guys without contracts.
If you think things have been any better for pitchers, think again. Although the starters have fared fairly well (42 available, 23 MLB contracts, 3 minor league deals and 16 left unsigned), the relievers have been pummeled. Out of the 74 free-agent relievers, 18 have accepted minor league contracts and 30 more remain unemployed.
I'd be remiss not to give the free-agent designated hitters a mention. There were four available, two have settled for minor league deals, Evan Gattis remains unsigned, and Nelson Cruz has thus far been the only one to land an MLB contract.
Grand Total: 226 free-agents, 94 MLB deals (41.6%), 49 minor league deals (21.2%), and 83 left unsigned (37.2%).
I agree with Verlander: The system is broken.