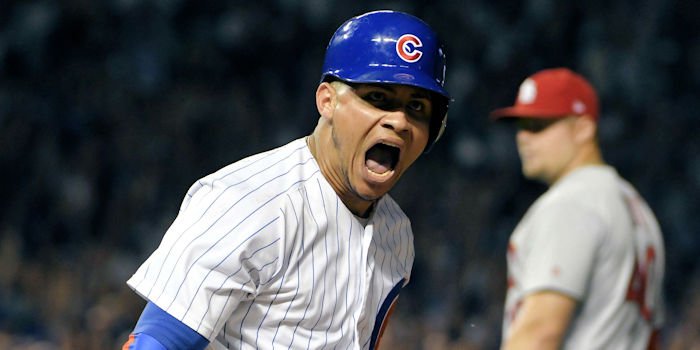 | | |
| --- | --- |
| Commentary: It's hard to be a Cubs fan | |
---
| | | |
| --- | --- | --- |
| Wednesday, May 23, 2018, 11:07 AM | | |
Wrangling three kids under five while grocery shopping and talking to your mother on the cell phone is hard, yet millions of women do it every day without complaining.
Learning how to drive a stick shift is hard, but that is why the Germans invented the Volkswagen Beetle and a gearbox that is seemingly unbreakable.
Developing a taste for beer when you are 19 and trying to be one of the cool kids is hard, but that is why Old Style put 12 cans in a box so drink up and stop whining, you're not getting a double latte.
Being a lifelong Cubs fan is hard, and if you're reading this you already know that, and if you aren't a Cubs fan then find another website and leave us in our misery. Have some respect for goodness sakes.
It's hard for way too many reasons to list here, but it's something that is real, and there is no cure. Cubs fans don't look at it as a glass half full or a glass half empty. They live it as "who the hell left a glass out here? Is it mine or the kids?"
For over 100 years, we knew how to act as our team was going to be just good enough to bring heartfelt anguish, again. Or so bad as to be laughable and we could just enjoy a beautiful day in the sun.
We envied other teams fans that were always in the playoffs with a real chance to win it all but even then, after a while, we secretly were happy that we didn't have to worry about that. Ever.
Once 2016 came to be, and the unthinkable and unimaginable happened we laughed, we cried, we drank, and the next day we woke up, and our first thought was what the hell do we do now?
This weekend is Memorial Day, and usually, the baseball season has been over for Cubs fans by this time. For the past three years we have either made it to the big dance or almost made it, and we were shocked and thrilled each time.
Now, when the Cubs start the season slowly, we go into panic mode and are convinced that nothing short of a complete team makeover will help. Then the Cubs win five in a row, and we are booking hotels and airfare to four American league cities with a real chance to get to the World Series and face us.
Six days and a 3-3 record later and we are setting up a weekly schedule with a mental health care specialist in hopes he/she can get us through these tough times. We know it is not going to work unless the Brewers/Cards/Pirates go on a seven-game losing streak and add one starter and a left fielder to their disabled list.
The mental and physical toll this team, and our fandom, takes on our bodies should be a study case for the American Medical Association. It's a wonder Cubs fans ever live past 14 years old.
I'm sure many other fans of other teams will say our team is tough to follow too but they are wrong. No fans on earth understand what our daily lives are like as Cubs fans. The highest of highs and the lowest of lows can all be reached in 3:07 of major league baseball.
Raise your hand if you were 100% sure the Cubs were going to come back after the rain delay in game 7 and win it. I'll wait.
Now, raise your hand if you were yelling to your significant other who was three rooms away from you that night to bring you the Maalox and another Bud. I thought so.
Sit back, relax, and enjoy the next four months of roller coaster baseball from our favorite team. It will be all right.
Honey? Have you seen my Pepto-Bismol anywhere?