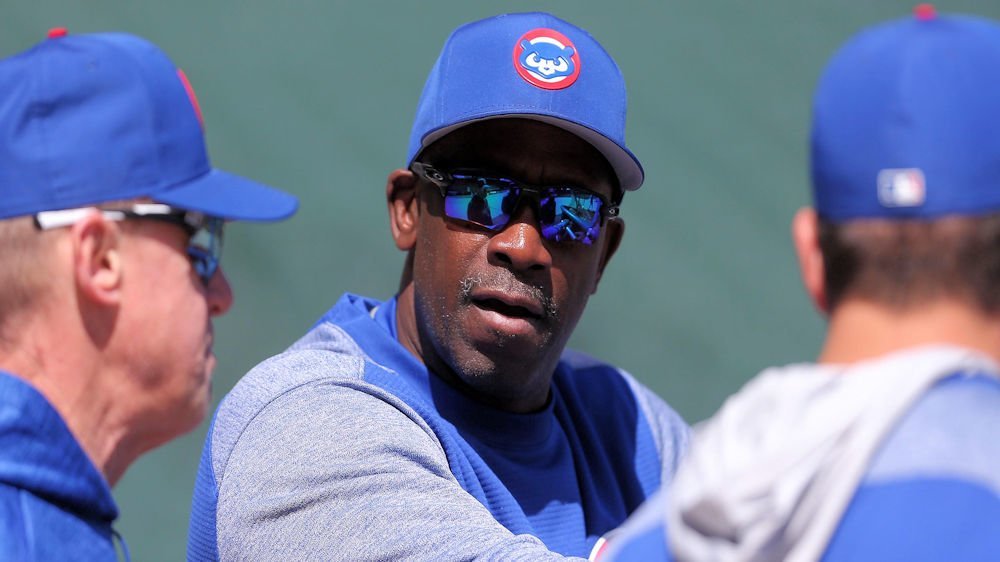 | | |
| --- | --- |
| Commentary: Let the games begin | |
---
Theo Epstein and the Cubs made their first move toward improving for 2019 when they fired hitting coach, Chili Davis, Thursday afternoon.
By all accounts, Chili was a great guy, and no one can dispute his offensive accomplishments as a player (career .274/.360/.451), but he seemed to be out of touch with the concept of launch angle. With ground balls taking the place of much-needed line drives and home runs in 2018, Davis is now on the outside looking in. Having 350 career home runs of his own, Davis certainly knew how to lift the ball, but somehow it all got lost in the translation.
Epstein commented in his press conference, that the Cubs "couldn't replace coaches, just for the sake of replacing coaches," but somehow those words seemed to carry an ominous foreboding for Davis, and perhaps for Jim Hickey in the weeks to come. Had the Cubs been an offensive powerhouse in 2018, firing Davis for the sake of having a new face around the field would have been senseless.
While firing Davis was indeed a statement as to where Epstein thought the Cubs' offensive struggles began, it will be interesting to see how many players become part of the fallout. If a new hitting coach is the sole answer to the ailing offense, then there shouldn't be a single position player traded, but let's face it, the landscape changes aren't going to end with Davis.
The Nationals kicked off the post-season trades by acquiring relief pitcher, Kyle Barraclough, from the Marlins earlier this week, and with the seal broken, it shouldn't take long for the other teams to follow suit. There's going to be 219 free agents out there, and countless other players will be on the trading block. Teams like Arizona have already started stripping their roster to improve, and more teams should be following soon. This all amounts to sensory overload for me, and I can't wait to see how Theo and his posse will proceed with their vision for next season.
While it's an exciting process for the fans, one can only wonder what Joe Maddon is feeling. Is he looking forward to the changes, or he is sorry to be facing the loss of guys that he's worked so closely with? Is he praying that they land Bryce Harper or Manny Machado, or is he lamenting the possibility of losing Happ and Russell?
I can't imagine this is a lot of fun for some of the players who may be on the chopping block. It has to be stressful wondering if or when they'll get that call, but I guess that's just part of being an athlete. Still, to know you did your best, but that it wasn't good enough, has got to be just about the most frustrating thing in the world.
I suppose we can't worry too much about Joe or the players, as we can't change what will be done. I've always been that guy who relished changes, especially when made to improve things, and this will be no different. I think with whatever changes are made, the Cubs will come back as strong as ever next season, and I can't wait to see the unveiling.
As I sit here, day after day, wondering what the Cubs will do next, I feel like a little kid on Christmas Eve, waiting to see what "Theo Claus" will bring us. Time to get rid of some those old, broken toys, as we are indeed deserving of some new stuff, but maybe we shouldn't get too overzealous until we see what's under the tree.