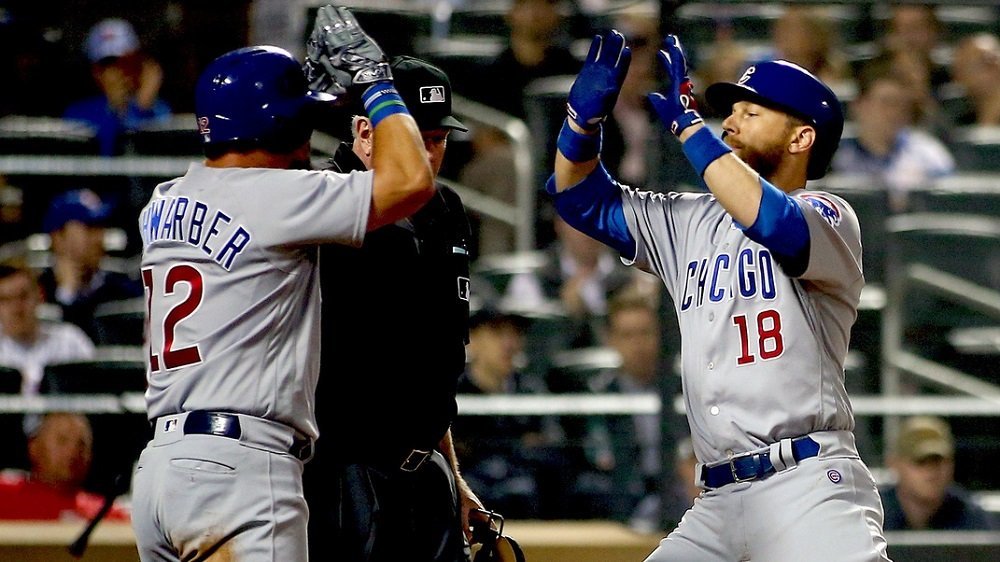 | | |
| --- | --- |
| Commentary: Let's scrap MLB divisions, add wild-card series | |
---
| | | |
| --- | --- | --- |
| Thursday, September 20, 2018, 12:03 PM | | |
MLB's regular season is now down to just ten days. By this time, one would think that a reasonably clear picture of the playoff landscape had developed, but this isn't the case. With seemingly never-ending twists and turns, I'm not sure whether this is exciting, or whether baseball needs to revisit how the leagues, divisions, and playoff formats are devised.
Case and point:
The best record in baseball (103-49) belongs to the Boston Red Sox, yet Boston, with a .678 winning percentage, has only managed to clinch a playoff spot. The Yankees elimination number is down to two and Boston will undoubtedly win the division, but this is dragging on for a long time, considering the Yankees are 9.5 games back.
Meanwhile, the Cleveland Indians, now 85-66 (.563), clinched the American League Central Division almost a week ago over second place Minnesota, while The Tampa Rays, with a record identical to that of Cleveland's, are languishing in third place in the AL East, already eliminated and 17.5 games back.
The upper echelon of the AL West is a little less lopsided, with the 95-57 Astros just four games ahead of the A's (91-61), but once you get past Oakland, third place Seattle (84-68) is eleven games out, followed by the Angels and Rangers who are a combined 51.0 games back.
Moving over to the National League, things are undoubtedly closer, and the nail-biting continues, especially for Cubs' fans. Only six teams have been eliminated from a shot at winning their respective divisions (NYM, MIA, PIT, CIN, SFG, and SDP), and a combined total of only 10.5 games splits the first and second place teams in the East, West and Central.
While the Reds' record of 65-88 has them in last place, eliminated and 24.5 games behind the Cubs, that record would be good enough for third place in the AL Central and would be competitive enough for fourth place among the remaining divisions.
While I'm not suggesting that MLB should start placing teams in divisions that make no sense, based on their home field locations, I believe that some reasonably decent teams are falling victim to geography and divisional makeups.
In the absence of completely realigning the leagues, what could make this anymore balanced?
To start with, I'd strip MLB of divisions altogether, having just an American and National league (this would undoubtedly raise the question as to how regular season schedules would appear, but that's a topic for another article). The team with the best record from each league would be awarded a "regular-season" championship pennant, which would take the place of the divisional honors.
The top two teams in each league would automatically make the playoffs, with the third through sixth place teams acting as the wildcards. Obviously, the playoffs would still begin with the wildcard games, but instead of single-elimination, I'd propose a best-of-three series. The wildcard rounds would match up the third and fourth seeds from each league, with the fifth and sixth seeds doing the same.
The semi-final rounds would see the first place team from each division, playing a best-of-five series against the winner of the three/four wildcard series, while each league's second-seed would take on the winner of the fifth/sixth place wildcard series.
The semi-final winners would then advance to a best-of-seven, final set for the league's championship pennant, followed by a best-of-seven series for the World Series title.
If the regular season had ended last night, the playoff brackets would look like this:
AMERICAN LEAGUE
Wildcard (best of three): (#3) Yankees vs (#4) Oakland; (#5) Tampa Bay vs (#6) Cleveland.
Semifinal rounds (best of five): (#1) Boston vs winner Yankees/Oakland; (#2) Houston vs winner Tampa Bay/Cleveland
NATIONAL LEAGUE
Wildcard (best of three): (#3) Dodgers vs (#4) Atlanta; (#5) St. Louis vs (#6) Colorado.
Semifinal rounds (best of five): (#1) Cubs vs winner Dodgers/Atlanta; (#2) Milwaukee vs winner St. Louis/Colorado.
Extending the wildcard series to three games from single-elimination would prevent a good team from being eliminated, just because they had one bad game. Imagine that the Cubs recent series with Arizona had been the NL wildcard matchup; the Cubs dominated Tuesday but got clobbered last night. Both teams are solid, but both had that one bad game, you really do need that rubber-match to decide for sure.
Yes, I know you'd be extending the playoff schedule some by implementing a wildcard series, but after all, it's baseball, and it always seems to end too soon.