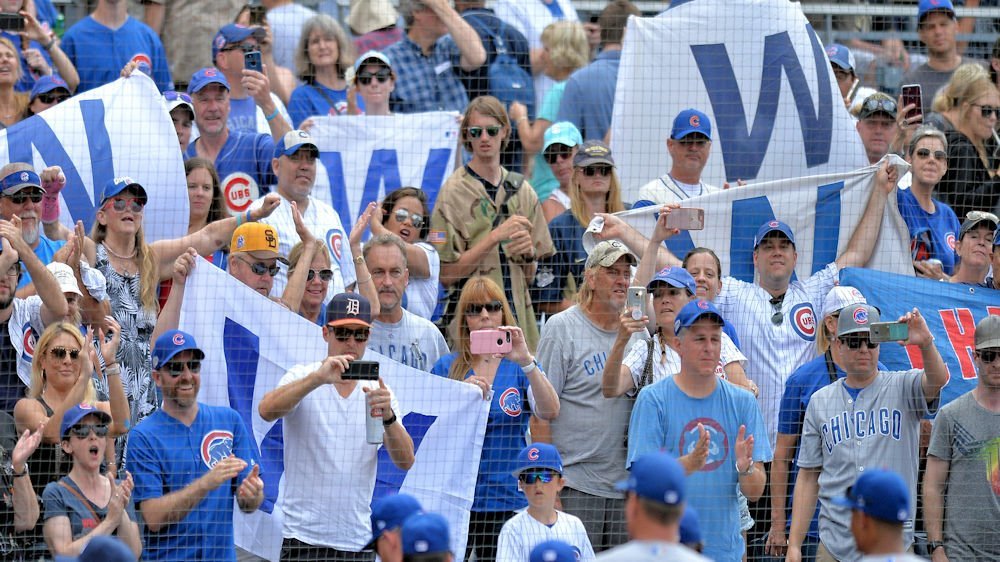 | | |
| --- | --- |
| Commentary: My first experience at Petco Park | |
---
One of the perks of living in Southern California, besides the great weather, is that you have access to many professional sports stadiums with just a short drive. From mission control here in Palm Desert I can be at Dodger Stadium, The Coliseum, Staple Center, and whatever the soccer stadium is called in LA in about 2.5 hours. The Big A and Honda Center are only 1.5 hours away.
In barely over 2 hours I can be at Petco Park in San Diego, one of the great cities anywhere, and as Action News Anchorman Ron Burgundy calls it, home. Sunday, I had the opportunity to finally check this stadium off my list of places visited.
It was a fairly easy place to reach by car, especially if you don't need any signs directing you. Once parked in an enormous lot catering to tailgating where many Chicagoans apparently decided to stay for three days, I walked the two blocks or so to the stadium. Petco is right downtown near the Gaslight District and it has the feel of Wrigleyville to it. A few bars and restaurants outside but once you enter the complex the Padres have done a great job making the fan experience top notch.
Many options for beer, food, and things for the kids to do. They even have an area where you can bring your favorite pooch. All this on the outside of the stadium but inside the gates so you can grab your favorite beverage and walk in and out of the stadium all game long.
After grabbing an adult beverage in a convenient to hold 16-ounce can, I went to look for the ballpark and was surprised to see that it was a tad smaller than I expected and the players were not as big as you would think.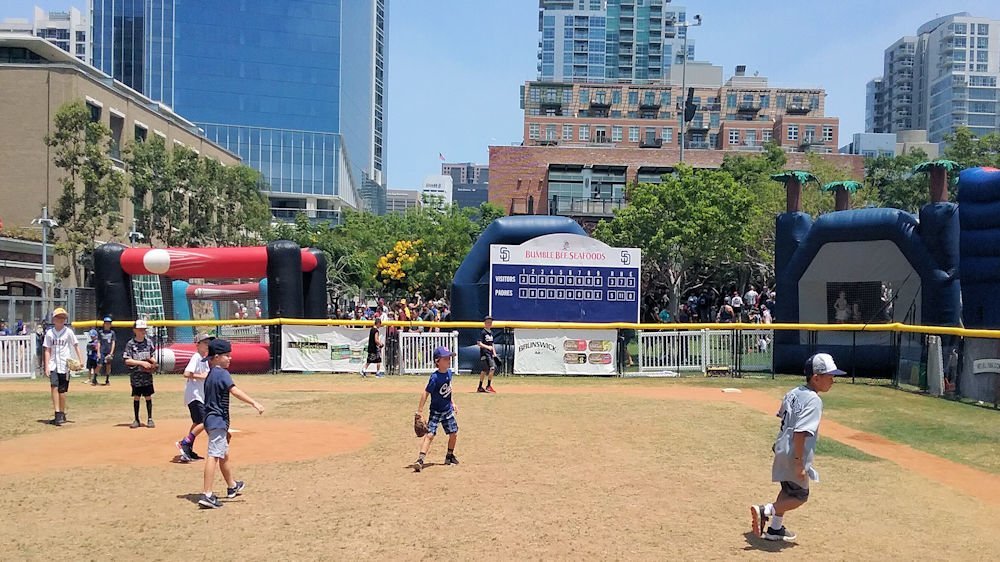 I mentioned to a Padre representative standing near-by that it didn't seem like this could hold 40,000+ people and he suggested I turn around.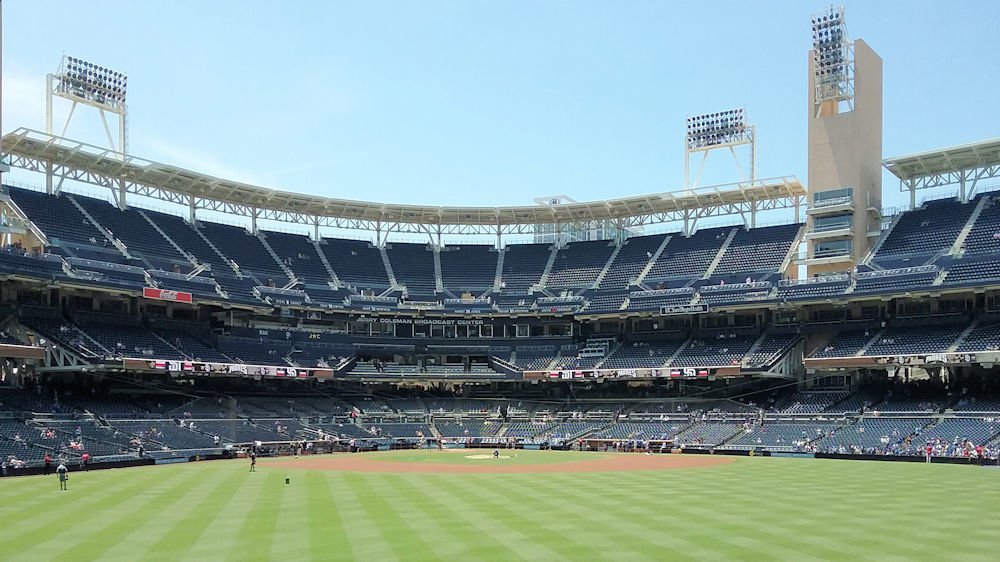 Oh. That made more sense and so I went in search of food offerings as I had heard so much about the delicious food here. I was not surprised to see the usual ballpark food groups of hot dogs, nachos, big pretzels, and pizza slices. I was surprised to see a sausage stand with six different kinds to select from, burgers that included bacon, mushrooms, and chili, and I swear to god a tri-tip sandwich that will make you cry.
The fan experience continues inside the seating areas also as there were plenty of additional food booths and bathrooms for each section. Plenty of signage around to let you keep up with game information and out of town scores. And the two large video boards allow views from everywhere.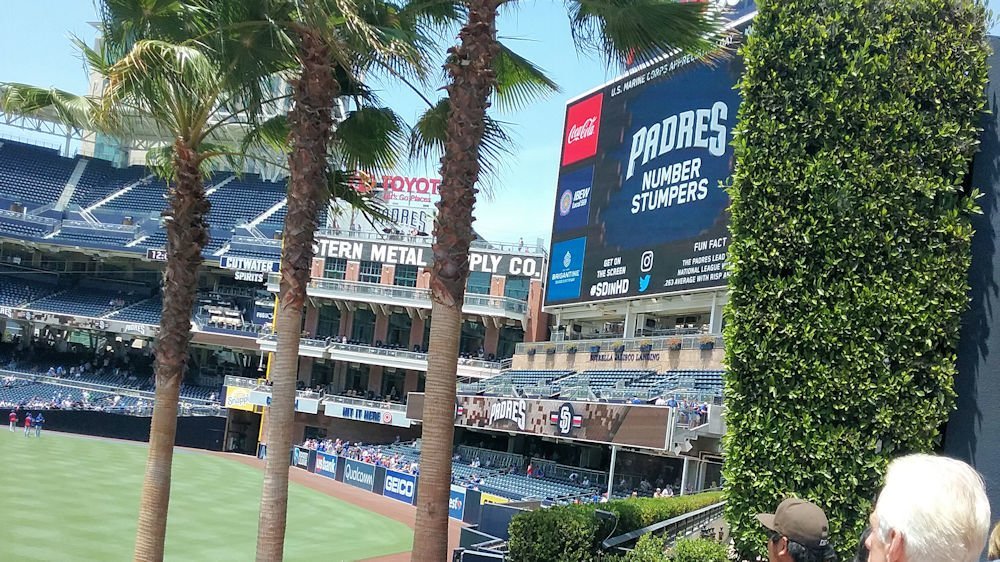 For those sitting in areas with an overhang, large TV's have been hung so you can see game action broadcast from the local coverage and the radio broadcast is piped in as well. All-in-all a pretty nice set-up.
The only negative I could see was it was not easy to get from one section to another once you were inside the stadium. They did not have concourses that circled the park, so you had to crawl over people sitting in seats to move around which made it annoying pregame. This is really the only negative thing I could say about Petco. I would love to go back again and would rank it pretty high on my list of stadium experiences.
Of course, the Cubs swept the Padres so that made it even sweeter.

Upgrade Your Account
Unlock premium boards and exclusive features (e.g. ad-free) by upgrading your account today.
Upgrade Now