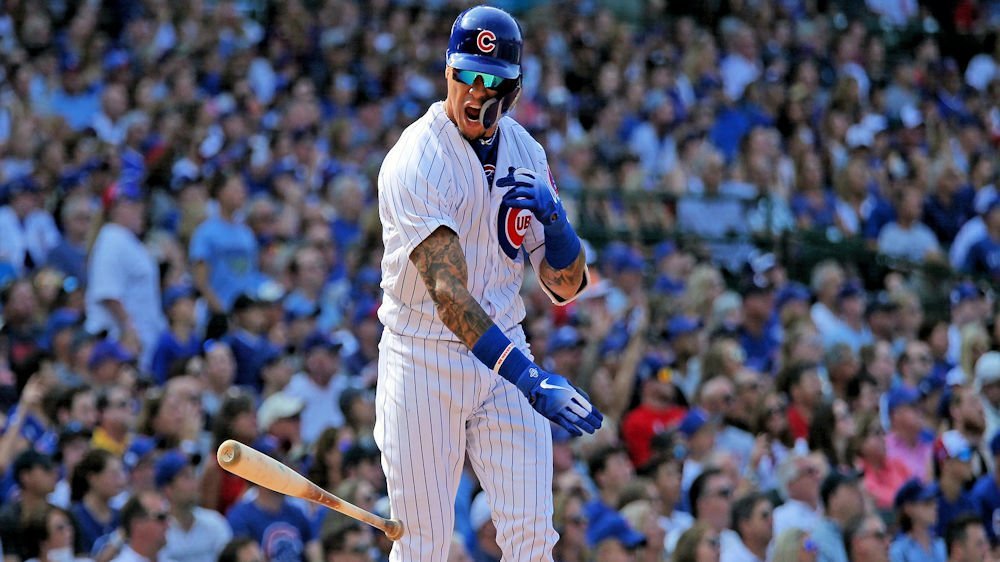 | | |
| --- | --- |
| Commentary: TV should be ashamed | |
---
| | | |
| --- | --- | --- |
| Sunday, September 30, 2018, 10:03 AM | | |
I get it that TV loves football. I love football. It is a great way to waste a Sunday afternoon or morning if you live on the West coast as I do. Football generates tremendous amounts of money, no doubt. But it is week four only and baseball is heading into the playoffs.
Which brings me to my point today, other than local coverage, the only national game today is Red Sox/Yankees. Two teams already in the playoffs and seeded accordingly. I find it inconceivable that TBS, ESPN, or MLB Network doesn't think the Cubs/Cards, Brewers/Tigers, Dodgers/Giants, or Nats/Rockies games aren't of more significant interest than two teams playing not to get anyone hurt.
This is just another example of the East Coast bias to televised sports in America today. For years I have railed at ESPN and their programming strategy which is if the team is West of the Hudson River no one cares. We get Red Sox/Yankees 19 times a year, and then analysts for ESPN complain that they just haven't seen enough of Nolan Arenado to make him an MVP candidate. Huh?
MLB Network does a bit better regarding showing different teams throughout the season, but unless you watch Quick Pitch at 1 AM, you may miss seeing Seattle hit a walk-off to beat Houston. TBS is just not worth even discussing. One game a week and more times than not it is between an NL East team that is playing close to Atlanta, so the trucks don't have to drive very far.
There is not a more compelling story in baseball this Sunday than the races in the NL Central and the NL West, and yet America gets two teams only one region gives a crap about. Before you send me letters, I know you are going to say that only the areas of the other teams care, but there are people like me who live in the Dodgers world but are Cubs fans.
ESPN is giving America the FIBA World Basketball Cup. I mean, I hope the 36 people who are watching enjoy it but really? There are like 16 ESPN platforms, and they couldn't give up poker in America on one of them to show a game?
The anti-anything not related to the East coast mentality in broadcasting is frustrating for fans, and it is one of the reasons that teams are starting their own broadcast channels. This is just outrageous behavior today and shameful for the networks.
I guess I will watch the Dodgers/Giants game locally and hope that they will bring highlights of anything happening in the other games. Or I could watch MLB Network and listen to them discuss the critical game between Tampa and whomever the crap they are playing today.