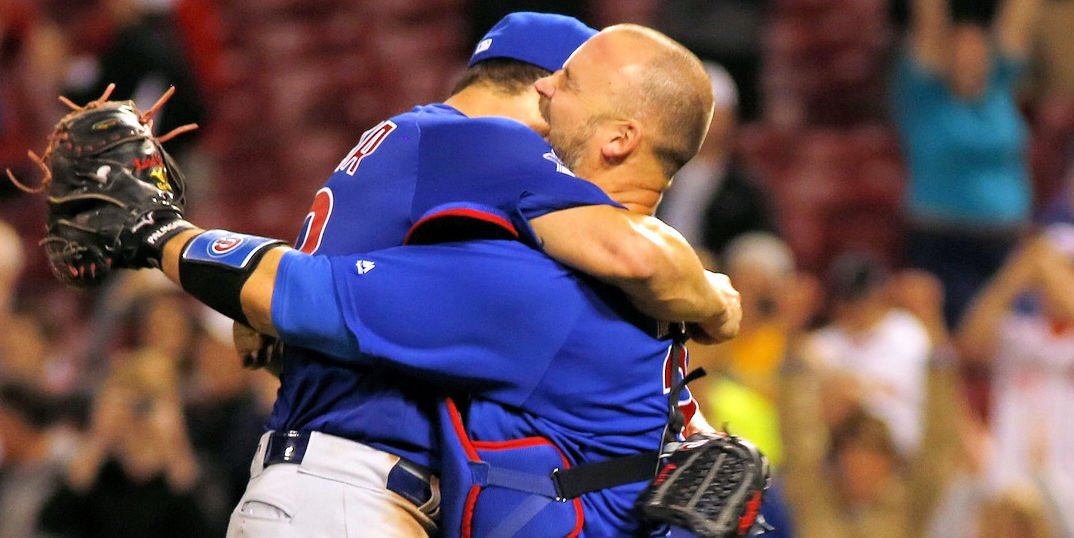 | | |
| --- | --- |
| Commentary: Thank you Jake Arrieta | |
---
| | | |
| --- | --- | --- |
| Friday, February 16, 2018, 6:03 PM | | |
CHICAGO -- July 2nd, 2013 was a date that many did not expect to be a turning point in Chicago Cubs history. A season that would have the Chicago Cubs finish 31 games out of first place and losers of 96 games. On this date, though they made a deal that would alter the course of baseball history. They shipped out Scott Feldman and Steve Clevenger for relief pitcher Pedro Strop and a battered starting pitcher named Jake Arrieta. He would post a career 5.46 ERA with the Orioles, surrendering 159 free passes while striking out only 277. The Cubs and Theo Epstein took a flier on him.
In the two years before with the Cubs, he had stints in Double-A and Advanced-A ball. He came out in a big way in 2014 with 25 starts and a 2.53 ERA and finished 9th in the Cy Young voting. The next season he would reach the pinnacle of the pitching world winning the Cy Young in the National League. Posting a 1.77 ERA, three shutouts and four complete games including an absolute gem in the NL Wild-Card Game in Pittsburgh. Jake Arrieta had arrived, and so with it the Chicago Cubs.
In 2016, he would be named to the All-Star Team, won the Silver Slugger award and for all intents and purposes will always be part of the All-Beard Team. The Cubs won the World Series due in large part to Arrieta's arm. He gave Cubs fans some of their most cherished memories as he helped bring a title to the North Side after 108 years. He gave Cubs fans a moment of joy that no one will ever forget and now with the signing of Yu Darvish; he seems destined to not don the Cubbie Blue next year.
Through his five years in Chicago though he exemplified what it meant to be a Cub. He won the World Series as a Cub and therefore will always be a Cub in my heart, and the hearts of most Cubs fans out there.
Here's to you, Jake!
Top 5 Jake Arrieta Cubs Moments
No. 5 -- Jake Arrieta dominates the Red Sox
In what was one of his coming out parties in 2014, Arrieta went to Boston and dominated a Red Sox team and showed Cubs fans a sign of things to come.
No. 4 -- Taking Madison Bumgarner Deep
The one thing I will miss about Arrieta is using the phrase "pitchers who rake" on a regular basis. Boy, could he swing it and showed it in the postseason, is the only pitcher to ever go yard on Madison Bumgarner.
No. 3 -- Second No-Hitter
In an absolute rout of the Reds, he went into one of the most hitter-friendly parks in the League and tossed a no-hitter. Marking the Cubs as more than just a one and done but a force to be reckoned with.
No. 2 -- First No-Hitter
What is better than beating the Dodgers at Dodger Stadium on a national scale? Beating them with a no-hitter. We all knew the Cubs were for real, but this solidified them as a team that can make some noise. It was the first Cubs no-hitter since Carlos Zambrano did it against Houston.
No. 1 -- 2015 NL Wild Card Game
You gotta feel for Pittsburgh as they could never got past this wild-card game. A 97 win team going up against a 98 win team. It was Arrieta's night though, as he absolutely shut down the Pittsburgh Pirates on his way to leading the Cubs to their first of three straight NLCS Appearances.
Arrieta's Best Moments with the Cubs