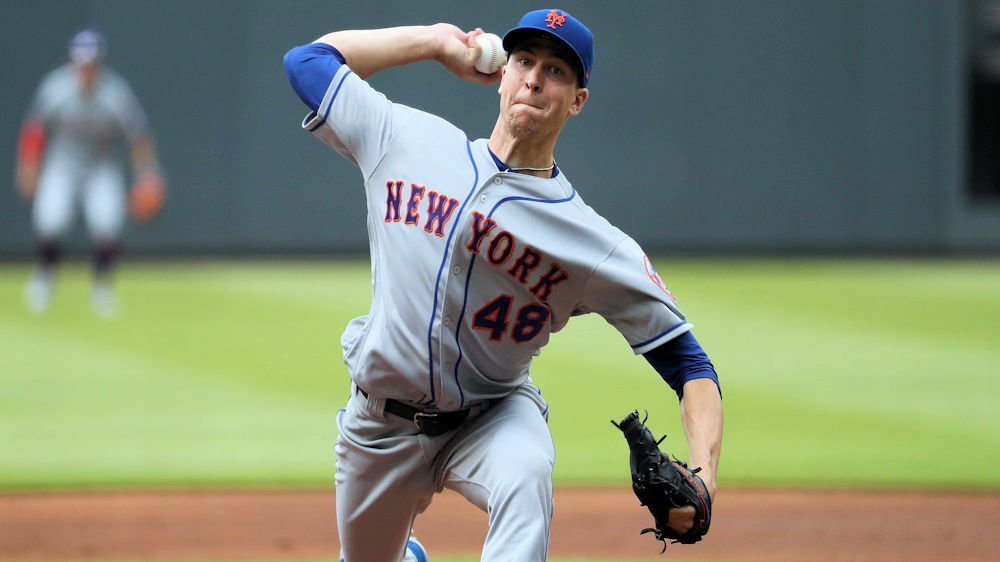 | | |
| --- | --- |
| Commentary: The Agony of Trading | |
---
| | | |
| --- | --- | --- |
| Tuesday, July 24, 2018, 5:27 PM | | |
I swear, this last week has been one of the most agonizing weeks that I've had in a while. It wasn't because I had to cut my two-acre yard in 105 degree heat (though that was pretty brutal), and it wasn't even due to the $300.00 that I had to shell out unexpectedly, for an AC unit that decided to go on the fritz (after all, I like eating hot dogs), rather, it's due to the day-in and day-out grind of trying to predict what the Cubs will do before the non-waiver trade deadline passes.
With life's little curveballs, the Cubs' trades should be the least of my concerns, but you see, I have a relentless editor who has a three-word vocabulary lately: "Trades, trades, trades."
It's not like the Cubs are giving me a whole lot to write about here. They've reportedly expressed interest in several starters, a few relievers, a closer and even an outfield man, but I've yet to get anything concrete on what they'll be offering up in return. Oh, Theo, what I wouldn't do to pick your brain for a couple of hours. Enter conjecture.
With the plethora of teams that are scouting pitching help, the cost goes up daily for those on the auction block. Dealing prospects is nice, but low-level prospects are a dime-a-dozen. I think the casual fans like to see them traded, as half the time, people have never even heard of them, and you can't miss what you never knew you had. Teams like the Mets and the Orioles aren't looking for a guy to help them win (maybe) in 2020 though, they want to win games now, and that my friends, is why I see the Cubs falling into a dangerous position where they're going to have to deal from the 25 man roster if they want to acquire a big-name pitcher. David Bote is indeed another possibility, but I don't think he'll be traded by himself.
I've seen a ton of people comment that the first two names to be dealt with should be Tyler Chatwood and Yu Darvish. While I'd love to see the Cubs washing their hands of the pair, it won't happen- at least not in a trade scenario. First of all, neither of them has any bit of trade value, and no team is going to want to trade a quality arm for either a guy who can't throw strikes, or even worse, for a guy who can't even suit-up. If you still don't get it, think of it as trading that brand new Camaro in your driveway for a '74 Pinto.
Nobody wants to see Ian Happ, Addison Russell, Tommy La Stella, or Kyle Schwarber go, but I think if position players get dealt, those are the four most likely to be traded; work your way through the roster, and you're inclined to agree. Javier Baez, Willson Contreras, Anthony Rizzo and Kris Bryant are all undoubtedly safe for obvious reasons. Albert Almora Jr. isn't going anywhere, as he's young, an asset both offensively and defensively, and under club control through 2023. Heyward is under club control until 2024, and they just paid him $184M. Caratini is Contreras's only backup now that Gimenez has failed, and he acts as a suitable replacement when Rizzo is off as well. Finally, Zobrist is a utility man, who at age 37, is seeing his career starting to wane, therefore lowering his trade value.
Now that we're down to the final-four, let's look at why, like it or not, they'd be acceptable trade-bait.
Happ is a utility man who switch-hits and plays six positions. He's not arbitration eligible until 2021, and is under club control until the end of 2023. While those may be excellent reasons for keeping him, they're also excellent reasons to trade him. Several teams are in the hunt for both infield and outfield help, and Happ would likely be able to help any team who's looking for one, the other, or both.
Russell is playing this season for $3.2 million; he gains arbitration in 2019 and free-agency in 2022. Although his batting average is decent (.272), his OBP and SLG percentages leave a lot to be desired (343/.387). No one can dispute that his fielding is generally exemplary, but his error rate has steadily increased over each of the last five seasons, and he's on pace to commit about 20 of them this year. Having just traded away Manny Machado, don't be surprised if Russell gets figured into the mix, should the Cubs go after Britton and Gausman with any urgency.
Tommy La Stella is a piece that I'd hate to lose, but if Happ isn't traded, La Stella becomes very attractive, especially if the would-be recipient needs infield help at second and third. La Stella gains arbitration next year and becomes a free-agent in 2021.
Finally, there's Schwarb, who achieves arbitration next season and remains under club control through the end of 2021. He doesn't switch-hit and he doesn't play anywhere but left-field, so he's the least attractive of the four, but again, somebody is likely to have to leave if the Cubs want to gain some quality help on the mound.
Seven days. Seven more, long days until this trade season is finally over for another handful of months. I guess in the meantime; it's back to my angst.

Tags: Cubs Baseball
,
Tyler Chatwood
,
Yu Darvish
,
Ian Happ
,
Addison Russell
,
Tommy La Stella
,
Kyle Schwarber
,
,
Willson Contreras
,
Anthony Rizzo
,
,
Albert Almora Jr