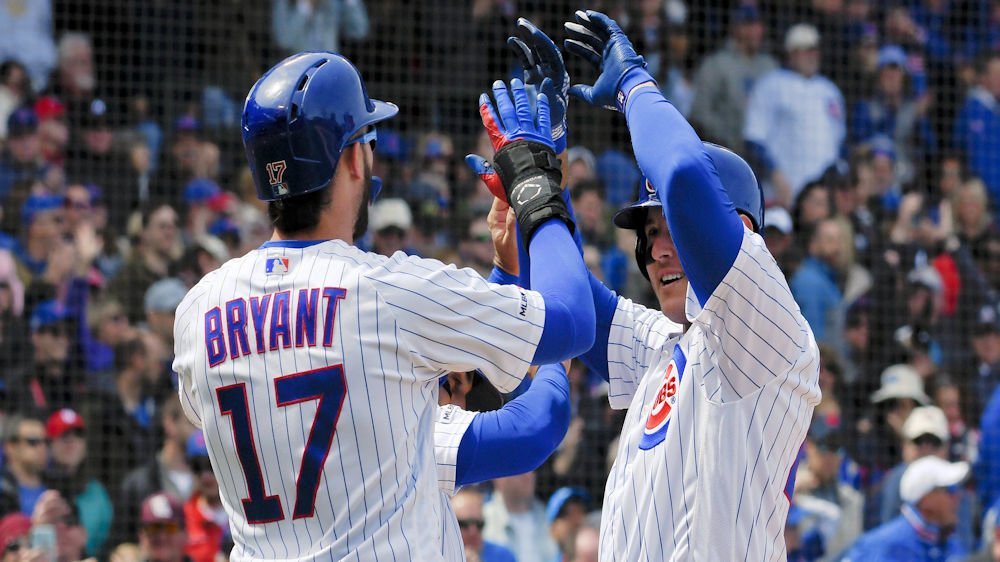 | | |
| --- | --- |
| Commentary: The Cubs have their swagger back | |
---
| | | |
| --- | --- | --- |
| Monday, May 20, 2019, 11:21 AM | | |
Throughout the season, I am giving you my view of the Cubs from different perspectives. So far I've been in the upper deck and box seats. Today I found a great view along the third base side two rows from the concession stand where I can fill up on hot dogs and beer.
Right now, this year, Cubs team reminds me, a bit, of the 2016 World Championship team in a couple of ways. Please finish reading before you send your letters explaining how I don't know spit.
They have their swagger back. One of the complaints from most fans in the past two years is that the team looked like they had no urgency. What they were missing was this belief that they were unbeatable and that they were going to go out there and prove to the rest of baseball that they were a wrecking crew. This team has that mentality right now.
It is no coincidence that it started when Kris Bryant and Anthony Rizzo started to hit again. You can talk about Baez or Contreras or Lester, but it is Bryzzo that makes this big blue train go. When they are clicking the whole team feels better about themselves, and they relax, and it shows.
The next similarity is that their defense has finally started to get good again. When their defense up the middle plays like they've been, it is tough for other teams to get on base or create big innings. This saves the starters and bullpen and gives confidence to the entire staff that they can throw a bad pitch and they won't get hurt by it if it stays in the park. Throw in a strong right fielder and first baseman along with an excellent third baseman and an improved left fielder, and you have a better than most defensive team.

Solid starting pitching is another key. Since the first week of the season the starters, with one exception, have been outstanding. At least three out of the five have all been good at the same time which not only eliminates long losing streaks but keeps winning streaks going and takes a ton of pressure off the bullpen. I would say that this years staff is 20% better than the 2016 team.
The last thing I've been noticing, and there are no stats for this is that this team seems to really like each other and is having fun again. The last two years, even while winning, they didn't look like they were enjoying each other's company. They seemed cliquish and subdued. There are more smiles, laughing, hugging, and interaction with each other than we've seen for a while. Baseball should be fun, and the Cubs look like they are back to having some.
So, there is this sections update. My stomach is grumbling, and I'm thirsty, which means it is time to make a run to the concession stand. I think next time it might be warm enough to venture out to the bleachers and see the view from there.