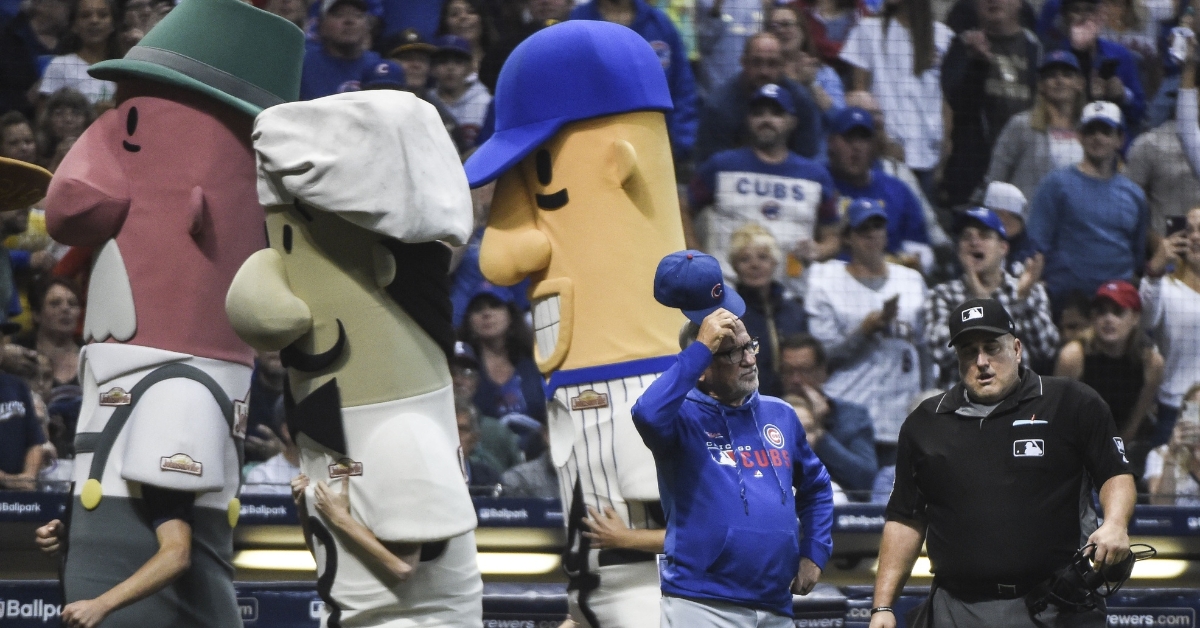 | | |
| --- | --- |
| Commentary: The End and Beginning of an Era | |
---
| | | |
| --- | --- | --- |
| Friday, September 27, 2019, 12:42 PM | | |
As the Cubs season winds down, and the playoff hopes have already evaporated, it is essential to mention the eras ending as well.
I'm not talking about the Maddon Era because we genuinely don't know what to make of that situation, I'm talking about eras like the WGN era and the Gary Pressy era.
Pressy has been the organist at Wrigley Field for the last 33 years and decided to call it quits at the end of this season.
Pressy has played over 2,633 games at the Wrigley organ in his career, providing the sounds of harmonic music that grace the ears of every fan that walks the Friendly Confines.
The Gary Pressy Era ended on Sunday, with a few eras to close soon after that.
With Marquee Sports Network launching in February of 2020, the Cubs will play their last games on ABC, NBCSC, and WGN as the season comes to an end.
That means an end of an era, a period of 70 plus years of baseball on WGN that has seen heartbreak, triumph and the voices of some of the best announcers of all time in Jack Brickhouse and Harry Caray.
"Hey, Hey!"
"It could be, it might be, it is! Holy Cow!"
I'm sure you remember both.
This means the Cubs are no longer on a superstation, for kids in Arizona and Alaska and Louisiana or anywhere else to watch and become Cub fans.
Thank you.#Chicago #Cubs #WGN pic.twitter.com/y4MFGoNoUL

— WGNTV (@WGNTV) September 19, 2019
This also means the end of an era on ABC 7, which just recently got their claws on Cubs games - this one doesn't hit home the same way NBCSC or certainly WGN does.
NBC Sports Chicago aired its last game yesterday night. That marked the final game Doug Glanville, and David Dejesus will analyze, the last time we'll hear from Kelly Crull on the sideline mid-game, and the last we'll listen to pre-game or post-game from David Kaplan, the blue-blooded fan we all love.
Tonight's game is our final #Cubs broadcast on ?@NBCSChicago?. For me it is my final game hosting Cubs pre/post game after 25 seasons. I will miss working w/this awesome team. @daviddejesus @dougglanville + @kellycrulI. I look forward to the future + I wish the Cubs well! pic.twitter.com/EghpjzzBvV

— David Kaplan (@thekapman) September 27, 2019
Kaplan will be done with the Cubs pre and post shows after 25 years doing them. And the Kapman has announced that he will stay with NBC Sports as their network moves a bit away from Cubs coverage and dives into other Chicago teams.
It's impossible to think that the website will stop covering the Cubs, so Tony Andracki among others should still be in work.
But as this season ends it looks like some people are out of work as Marquee takes over.
One of those people is Luke Stuckmeyer, the colorful Cubs talk podcast host, and multimedia journalist that NBC Sports Chicago has employed over the last 15 years.
It's unknown what is next for Stuckmeyer, but he will undoubtedly be missed.
Not sure what's next, but I'm ready! Stay tuned. (4) pic.twitter.com/3fhg5UXzRs

— Luke Stuckmeyer (@LukeStuckmeyer) September 26, 2019
It is also unknown whether he or Doug Glanville, David DeJesus or Kelly Crull will find work with Marquee Sports covering specifically the Cubs - or move on with NBC Sports doing other things.
Thankfully, what is known is that the Cubs will keep the same broadcasters and Len Kasper and Jim Deshaies will get to take their rapport to the new channel.
Marquee may mark the end of an era, but it also makes the beginning of a new era that should at least mean more money to spend.
Eras are ending, and eras are beginning, but as long as the Cubs re-sign Nicholas Castellanos with the extra money, it should be worth it.