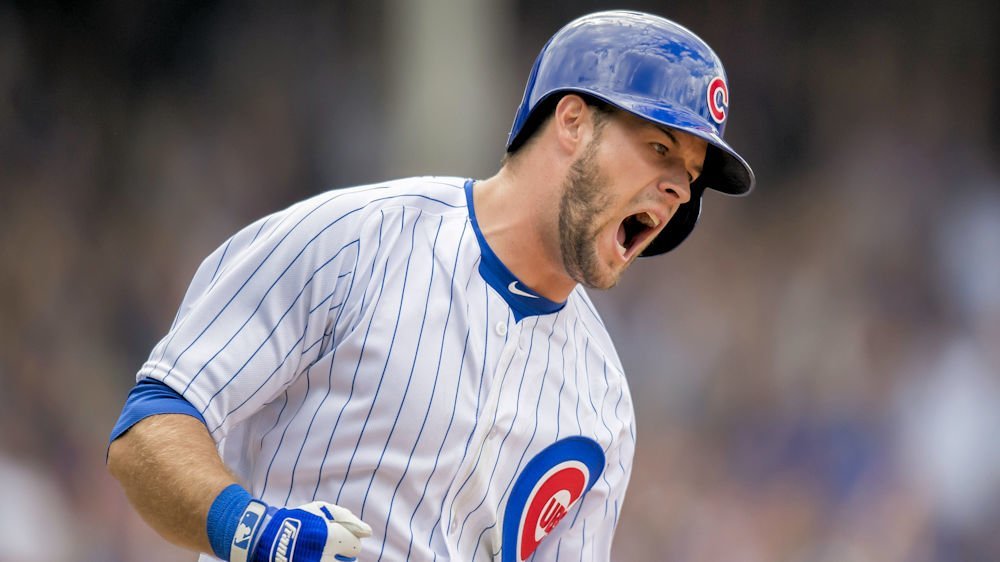 ---
| | | |
| --- | --- | --- |
| Wednesday, August 8, 2018, 10:40 AM | | |
One of the developing stories this season is what is happening with the role players on this team.
2018 started out to be the year of Tommy LaStella, and rightly so, as he has been a hitting machine off the bench. He reminds me of another ex-Cub by the name of Matt Stairs. Matt was referred to by players as "a professional hitter." LaStella is this generations version of that guy.
However, after LaStella it looked like the bench was pretty weak. Maddon did everything he could to turn Ian Happ into Ben Zobrist II by playing him way more than his hitting stats indicated he should, or his defense proved. Happ has turned out to be serviceable but like LaStella, and even Zobrist, playing more means performing less and frequent days off actually help these guys.
The Cubs have like eight guys that play the outfield and getting all of them enough reps is a challenge. Maddon has done an OK job rotating them, but it has come at the expense of Albert Almora, Jr. just not playing enough. You can argue that when he does start the bench is weaker, but you need his glove and his top 10 batting average in the line-up every day.
Victor Caratini is there just in case Willson Contreras loses an arm or leg mid-game and they need someone to catch while they call up every team and see who they can overpay to catch. Caratini has become Kyle Hendricks personal catcher this year, and you know how that's worked out so far. When he is on the bench, you need to go over and dust him a couple of times a week just in case.
That leaves David Bote, the current apple of Cubdom's eye, who has taken advantage of his 43 call-ups this year and finally proven to Cubs management that he is going to work out alright after all.
To say he has come out of nowhere does a disservice to the unsung. He was not anywhere near the Cubs list of top prospects and nobody, but his family could have picked him out of a line-up in April.
Once Kris Bryant went down with his shoulder injury, Maddon and the Cubs tried every combination they could to find at third baseman. Some did fine for a game or two, and then reality took over. Others clearly were not meant to play there and lasted about four innings. At one point things were so bleak that the Cubs were calling guys that had played third in the Randy Hundley fantasy baseball camps to come try out.
Finally, someone said, hey, why not see if Bote can play there and the rest is Cubs lore. He has solidified the position with above average defense and more offense then anyone could have hoped for. You almost have forgotten that a future Hall of Famer is the starter at third and that is excellent news for the team.
It has also allowed Maddon to use guys where they make more sense, and the Happ's, and Zobrist's, and LaStella's have started to shine once again. The bench has turned into a strength, and few of us worry now about the blender Maddon uses night in and night out in the field.
David Bote is enjoying his time in the light, and it will make for a great story to tell his grandchildren later in life, but please remember, once Bryant comes back it will be back to the bench and pinch hitting and occasional fill-ins in the field for him.
Mr. Exit Velocity puts the #Cubs up by two early!

Don't miss anymore of the action: https://t.co/CaQ3FJRmxi. pic.twitter.com/7uiNpcyLhw

— Cubs Talk (@NBCSCubs) August 8, 2018