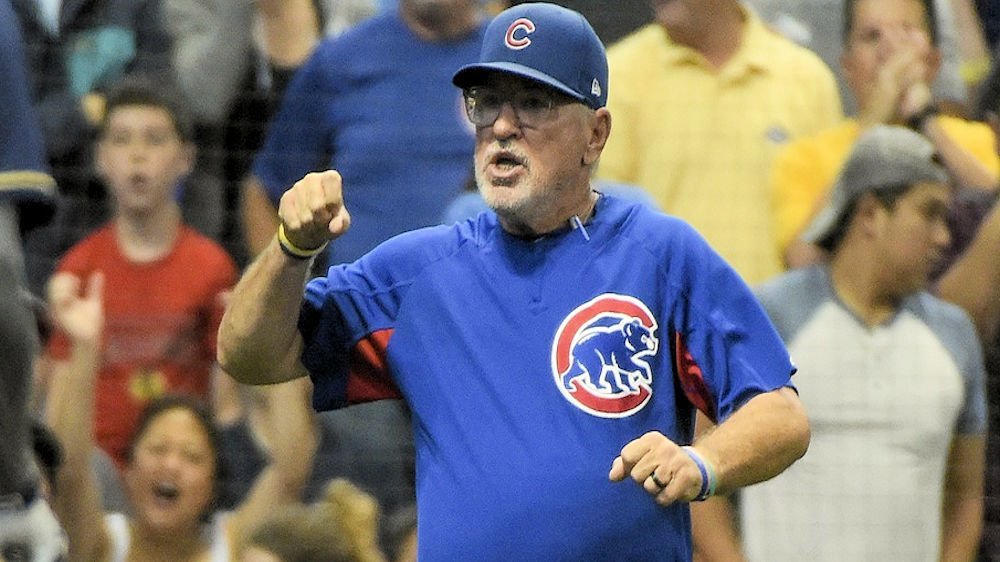 | | |
| --- | --- |
| Commentary: The atypical loss | |
---
| | | |
| --- | --- | --- |
| Tuesday, September 4, 2018, 4:28 PM | | |
"When you think about it, that was one weird loss. Very atypical." After the game had ended yesterday, that was the message I received from my buddy, Scott Watkins, CubsHQ's newest contributor. I could only reply that it was, in fact, terrible, and on so many levels; but what made it so?
For starters, Cole Hamels seemed to be grinding way too hard. His pitch counts per inning seemed much higher than usual, and the fact that the Brewers managed to score twice off of him was something of an anomaly in itself.
And what about Steve Cishek and Carl Edwards? Those guys are usually spot-on, but between them they either walked or plunked a total of five guys in just an inning-and-a-third, painting themselves and the team into a corner that even Jesse Chavez couldn't get them out from.
The home-plate umpiring was about as inconsistent as Edwards and Cishek were, and the bad calls were affecting both sides. Strikes were being called balls, balls were going as strikes, and tempers were flaring from both dugouts, as well as on the field. Leave it the Cubs fearless leader… When Big Joe had enough, he let them know from the dugout. In almost a bizarre exchange, the home-plate umpire waved his arms as if to say, "Enough, Joe;" when Maddon persisted, he got the boot. Edwards was actually ejected as well. You could clearly see him jawing about the ball and strike calls as he left the mound, and rightfully so- they were terrible.
September 3, 2018
Then there was the game losing play by Kris Bryant. I'm not blaming Bryant, he made a gallant effort to stop Milwaukee in their tracks, but it didn't pan out. Had Aguilar been at bat, the DP would have been a no-brainer, but Christian Yelich is fast… too fast as it turns out.
No one will ever know if Bryant made the right move by trying to turn that 5-3 double play, but Bryant, himself, stated, "Looking back, I don't know what I'd do differently." In my opinion, (and maybe the opinion of about 1,000's other people on social media), had KB thrown the ball directly home, he may have been able to get the force at the plate, keeping the game alive, but who knows?
Still, there were some highlights.
When Javier Baez went from first to home on Anthony Rizzo's single to shallow center in the opening frame, I don't think any Cubs' fan could have forecast an unfavorable outcome for the North Siders yesterday. How do you even explain Javy Baez to an outsider looking in? He should have gone to second on Rizzo's hit and stopped there, but he had his mind made up twenty feet before he hit second that he was on his way to third, and when no throw was made, he decided to just go ahead home. Unbelievable.
Show us your MVP. #ElMago pic.twitter.com/3a0eUjGUTB

— Chicago Cubs (@Cubs) September 3, 2018
Rizzo would add a two-run dinger in the fifth, to help the Cubs retake the lead, but unfortunately, the favorable highlight reel stops right about there.
Adding insult to injury, the Cardinals also lost, so the Cubs gained no ground on St. Louis and instead lost a game in the standing to Milwaukee.
Game two of the series is tonight at 7:05 central time, and will feature Mike Montgomery facing off against Wade Miley. I'm hoping maybe tonight we can get an "atypical win."