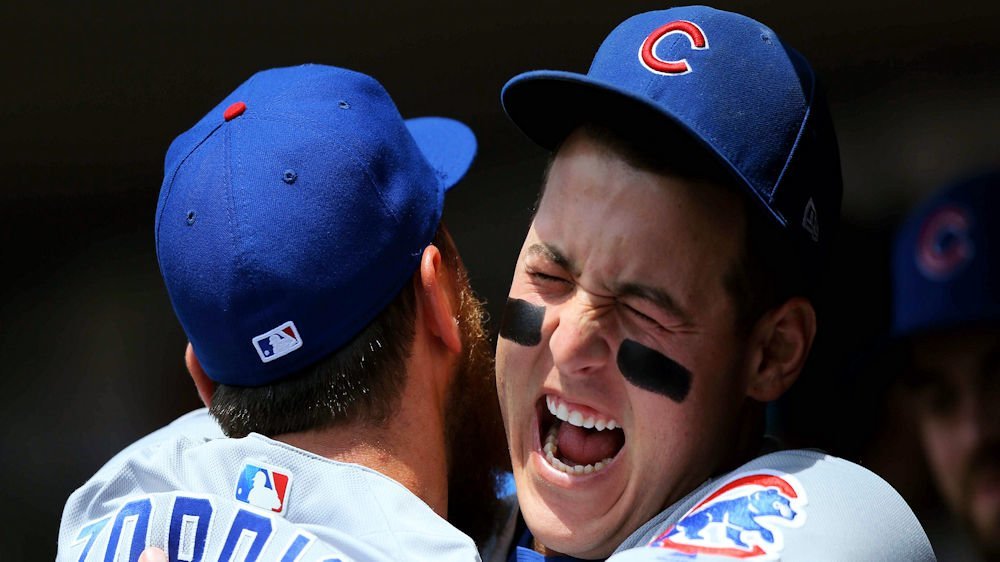 | | |
| --- | --- |
| Commentary: Time to hit the reset button | |
---
| | | |
| --- | --- | --- |
| Wednesday, August 22, 2018, 12:36 PM | | |
Since it was a slow news night Tuesday night, one of those rare times when nothing was going on, I decided to flip over to the MLB Network and see if I could catch some highlights of the Cubs/Tigers game.
For some time now, I have been trying to put my finger on what is wrong with this Cubs team, but I couldn't quite get it in my head, or verbalize, what I was seeing. Then Pedro Martinez pointed out, what now seems so obvious, there is no energy on this team.
This Cubs team is going through the motions every game. They are saying all the right things, but the effort on the field is not quite right. My pal and co-worker Ken Allison referred to his frustration when the Cubs don't play a solid game in a recent story, but I think he was struggling to find the reason he saw that something isn't right.
As Martinez pointed out, the Cubs don't have that feel or look around them of invincibility like the 2016 team did. The beating out grounders is inconsistent, the moving guys along aren't there, the strikeout to kill a rally by the pitchers hasn't happened but the strikeout while batting has happened too often.
Where are this teams, David Ross or Dexter Fowler? Guys that show up every day and make it fun for the players to be there and fun for them to win are missing on this team. Sure, the Cubs have Anthony Rizzo who is having a decent year with leading by example and turning their season around. He will get in anyone's face, but he isn't Captain Fun.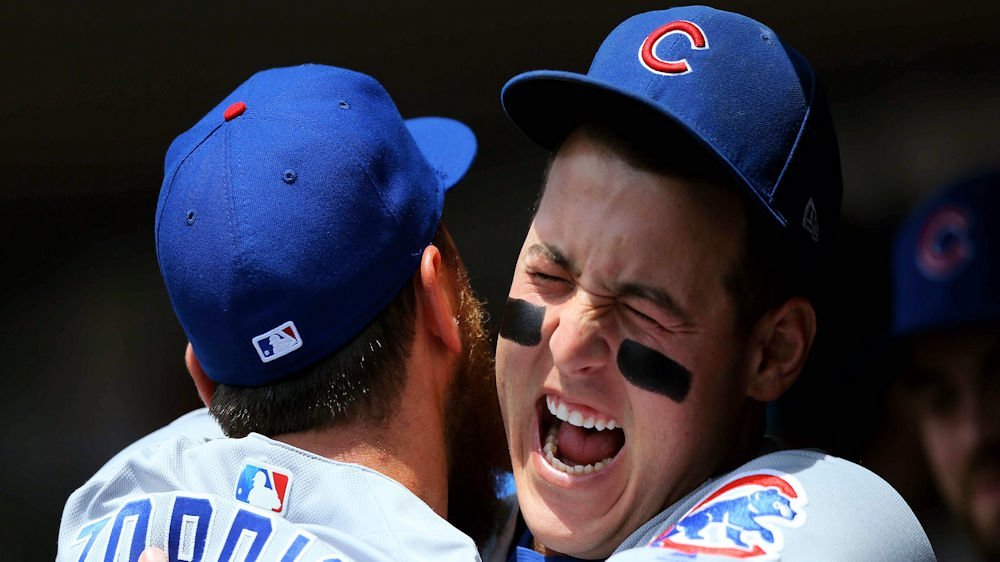 Javy Baez and Willson Contreras both run around like their hair is on fire, but that is their thing, not a team thing. Plus, they're busy doing what they are supposed to be doing to help the team win. They have fun, but it hasn't rubbed off on anyone else.
Jason Heyward, Ben Zobrist, Addison Russell, and Kris Bryant are too laid back to be the guys that are going to put on silly hats or play stupid games to fire up the other guys. Kyle Schwarber, Albert Almora, and Ian Happ are too young to be that guy right now, not to mention that Ian Happ is so tightly wound up that he needs to relax.
The guy(s) that make the best team jokesters are those guys that don't play everyday but are solid contributors when they do. They have already gotten the respect from teammates you need to play around and have fun, and they are veterans that know when the time is right to do it and to involve everyone.
That is why I am challenging the bench guys, and two in particular, to take charge and become the guys who will loosen this team up and get them going again. I am talking to you Tommy LaStella and Victor Caratini.
Since they play a limited amount of games, they have the time to come up with team things to do to celebrate wins, and more importantly, drag everyone out of this funk and give them a reason to come to the ballpark every day.
They can work together, separate, or one guy can take charge, but this team needs a kick in the pants, and if you aren't playing every day then this is your mission. LaStella, Caratini, the ball is in your hands. Let's see what you have.

Tags: Cubs Baseball
,
David Ross
,
Dexter Fowler
,
Anthony Rizzo
,
Willson Contreras
,
Jason Heyward
,
Ben Zobrist
,
Addison Russell
,
,
Kyle Schwarber
,
Ian Happ
,
Victor Caratini