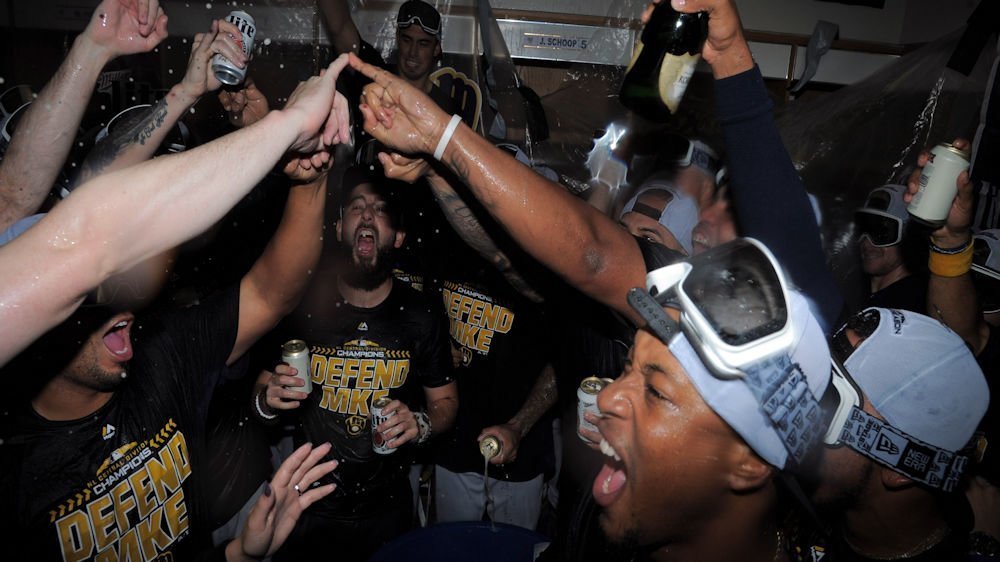 | | |
| --- | --- |
| Commentary: Torn between devastated and livid | |
---
Final Brewers-3; Cubs-1. It's over. The Brewers have won the NL Central. At this point, I'm torn between being devastated and just flat out being livid.
The loss today should have come as no surprise. Quintana was solid, but Steve Cishek and Brandon Kintzler just weren't up to par, and that never bodes well if you're facing the likes of Lorenzo Cain, Christian Yelich and Ryan Braun.
So now the Cubs await the loser of the Dodgers/Rockies game, so they can play as a wildcard team, instead of the division champs that they should have been crowned. I can't help but flashback to the four-game sweep by the Reds; had they won just one stinking game out of the four, they would've been celebrating another NL Central championship and waiting for the NLDS. Now, it's all up in the air.
Joe Maddon has already announced that Jon Lester will get the start and that we're liable to see Cole Hamels out of the bullpen. This speaks volumes for the way the Cubs' pen has performed as of late. Carl Edwards Jr. has become as big a question mark as Tyler Chatwood, and lord only knows what has happened to Steve Cishek. Where is Pedro Strop?
The Cubs' offense is another point of concern, as they managed just one run off of Chacin today, and they couldn't touch Knebel and Hader. They'd better get this figured out overnight, or they'll have the next five months to do so.
No matter who starts for either the Dodgers or Rockies tomorrow night, it won't change the fact that Anthony Rizzo, Javier Baez, and Daniel Murphy are the only three guys hitting with any sort of consistency lately for the Cubs. Pathetic.
I said long ago that if the Cubs couldn't get a consistent offensive effort, producing runs, that this would be an extremely short post-season. While I'm not ready for the season to be over, I'm not planning on much after tomorrow night, as they just don't seem to be able to exhibit what it takes. I guess we all just need to expect the worst and hope for the best. Again…pathetic.
I'm guessing that if the Cubs don't make it through at least the NLDS, Theo Epstein, Jed Hoyer, and Joe Maddon are going to start slicing and dicing this team until it looks like something out of a Ginsu commercial. Nobody wants to see the Cubs' core gutted like a fish, but the core isn't playing with any sort of harmony, and changes will inevitably be made (but that's a topic for another day).
In the meantime, all we can do is cross our fingers, hope for the best and let things play out. Hopefully, I'm wrong, but this whole season just seems like it just wasn't meant to be.

Upgrade Your Account
Unlock premium boards and exclusive features (e.g. ad-free) by upgrading your account today.
Upgrade Now