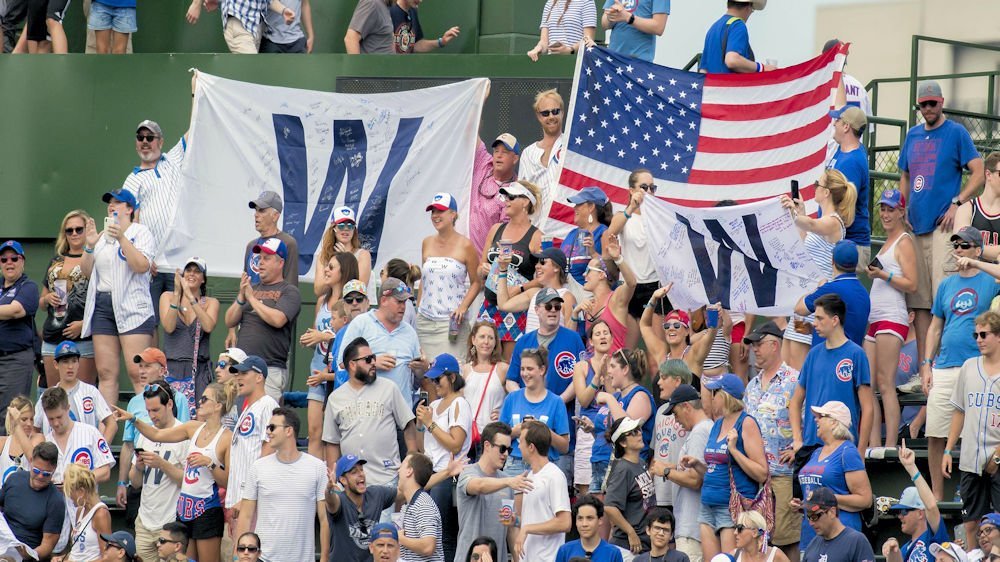 | | |
| --- | --- |
| Commentary: Try not to suck with the National Anthem | |
---
| | | |
| --- | --- | --- |
| Monday, August 20, 2018, 2:42 PM | | |
While the honor of the worst rendition of the National Anthem should still certainly go to Roseanne Barr, there have been many performances of the Nation's song this year that have left me wanting to take a knee in my living-room. Not out of disrespect to our flag or country, and certainly not as a means of protest, but rather out of respect for the anthem, as some of these people have flat out butchered it.
I saw a Peter, Paul and Mary style version performed at Wrigley this year, which was just awful. I've heard versions that sounded like some sort of Motown remake, while others have been way off key and sounded something like an injured or dying animal. There's been fire and brimstone versions, and even ad-libbing of the lyrics (most of the time because the performer didn't really know the words).
The Star-Spangled Banner wasn't intended to have shock-value, so as much as I like Aerosmith, Steven Tyler probably shouldn't attempt to do this thing again. Michael Bolton didn't do any better with his attempt at the song than he did with his own painful singing career; and Christina Aguilera? Well, let's just say she'd better stick to top 40 (fine by me…I've outgrown that genre).
Being given the honor to sing the Star-Spangled Banner at a ballgame doesn't give you carte blanche to reinvent the song. Most Americans (and even a few logistically challenged Canadians) enjoy singing the song, and when you venture off into foreign territory with the lyrics, you ruin it for almost everyone.
Your friends and family might tell you it went really well, but it really didn't; you were lousy. This isn't "American Idol," so please don't feel compelled to "make it your own." Simon Cowell, Paula Abdul and Randy Jackson aren't grading you, and you should probably be glad that America wasn't voting.
When you get near the end of the song and reach the line "O'er the land of the free," you need not feel compelled to hold the note on the word "free" until your chest burns from a lack of oxygen. This is the start of a process called respiratory acidosis, and it doesn't look good on anyone. Remember the old paramedic show called "Emergency"? When Rampart tells Squad 51 to "give two amps of sodium bicarb," and John Gage flips the caps of the ampules, respiratory acidosis is exactly what he was attempting to overcome. (Side note: "O'er the ramparts we watched," has nothing to do with Rampart General Hospital- just a coincidence here…)
If you're gonna sing the Anthem, please do it proudly. This entails singing Francis Scott Key's lyrics IN KEY, and not some mumbling, pseudo-parody of the song that you're making up as you go along. Try learning the words. I know it's a challenge and all, but there are only 80 words in the version that we all sing.
When fans are groaning and players look embarrassed and lost, it's probably time to start winding it down. Javier Baez can assist you with a double-play, but when you take on the Anthem, you're on your own, so try not to suck.