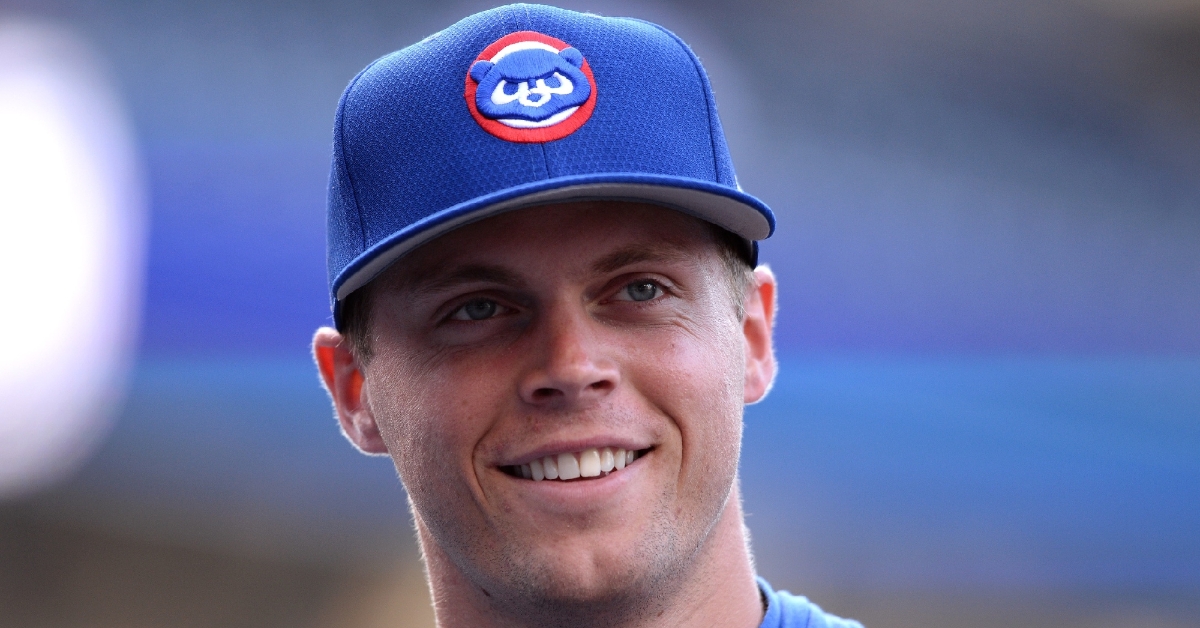 | | |
| --- | --- |
| Commentary: What should Cubs do at second base? | |
---
| | | |
| --- | --- | --- |
| Saturday, December 21, 2019, 8:18 AM | | |
As we twiddle into the holiday season, a lot of fans are hoping for a nice Christmas present from the Cubs by signing someone to the major league roster. Unfortunately, unless something drastic happens in the next few days, I don't expect anything less than maybe another minor league addition.
At this point, we know exactly what the holes are on this roster and that the Cubs need to be as creative as possible to not only improve the team but not blow it up either. With holes at second base, center field, starting pitching, and the bullpen, Chicago must focus on what they would like to fix now and go from there.
I am putting together a four-part section as to what I think the Cubs should do to fill the current holes on this roster. Today we will be looking at second base before moving down the list.
The second base position was undoubtedly an issue for the Cubs a season ago as they used six different players in that spot, with each of them starting 15 games or more. From the likes of Daniel Descalso and Ben Zobrist to open the season to Robel Garcia, Tony Kemp, Ian Happ, and David Bote all seeing playing time there throughout the season, second base was surely something the Cubs were hoping to get much better production from.
With Zobrist now a free agent and looking less and less likely he will be returning, the Cubs are still trying to figure out what to do with this position despite having plenty of in-house options. Currently, on the roster, Chicago would most likely have Descalso as the opening day second basemen as he will be in year two of his two-year contract. Not the ideal choice given the season he went through last year; the one bright spot is that things couldn't get much worse for him. Could they?
Another option that seems like the most plausible one at this point is to bring top prospect, Nico Hoerner, up on opening day and shift him from shortstop to second base. A shortstop by trade, Hoerner will never supplant Baez in the hole unless, of course, there is a trade of some kind or a major injury. Fortunately for the Cubs, Hoerner can play second base and has done well filling in that position in the past.
With excellent instincts and above-average range, Hoerner would do a phenomenal job at second and could take care of another problem the Cubs have, which is a permanent leadoff hitter. Due to his high contact rate at the plate, the Cubs may feel he is the best choice to put at the top of a lineup, desperately looking for some consistency. Should he succeed in that role given a chance, I look for more consistent play throughout the season.
Perhaps the biggest question regarding Hoerner at this point is his experience and if he is ready for the big leagues permanently given his limited sample size in the minors. Should Chicago ultimately decide he needs more time in the minors before getting called up, the Cubs have plenty of options who could platoon second base short term.
Some of those options are on the current roster in Kemp, Bote, and Happ, while Garcia and newly signed minor leaguer Hernan Perez will all be battling it out for bench spots and could fill the void if needed. Sure, outside of Happ and maybe Bote, none of these names will be as flashy as Hoerner, but we have seen the Power Garcia possess from both sides of the plate and the speed Kemp brings off the bench so having those two as options certainly helps.
Perez is an intriguing piece as he reminds me of a lot of Zobrist. Yes, he may not be as good of a hitter, but he plays eight different positions and would play catcher if needed. That is the type of player the Cubs have always loved, and he would fit this roster perfectly.
Should the Cubs look at their roster over the next month or so and feel that the best option to acquire a second baseman would be through trade, then several intriguing names are available. Whit Merrifield comes to mind and is at the top of that list among fans. A second baseman by trait, Merrifield moved to the outfield last season but has no trouble switching back to his natural position.
He also would provide the Cubs with the perfect bat atop the lineup bringing high contact, some power, and, of course, speed to a team that lacks two of those three elements. With Mike Matheny now the manager of the Royals, I think the price would be too high at this point for the Cubs to even swing a deal for Merrifield ahead of the season.
Looking further down the line, I would have loved to see Eric Sogard in pinstripes, but he is on his way back to Milwaukee, which is a huge find for the Brewers. Keeping tabs on the rest of the division, however, and you have Adam Frazier of the Pirates, who is another second base option. Much like the Royals, the Pirates are in full rebuild mode and would entertain any potential deals coming their way.
Frazier is someone that would be brought up quite frequently I would think as his high contact rate is what a lot of teams are looking for and he is still young with team control. Not to mention, he could be had at a lesser price than Merrifield, and this deal would make sense for both parties. The only problem is trades in the division rarely happen, so we must see what the Cubs can do.
At this point in the free-agent process, I think the Cubs want Merrifield and want him bad. The only hold up at this point is what exactly does Kansas City want and is Chicago willing to overspend should that be the case. The Cubs have been very firm in holding their position to cut payroll, but time is running out to improve their roster.
Given what we saw at second base a season ago, unless they somehow can swing a trade for someone, it appears as if it is Hoerner's job to lose with several players lined up to back him up.