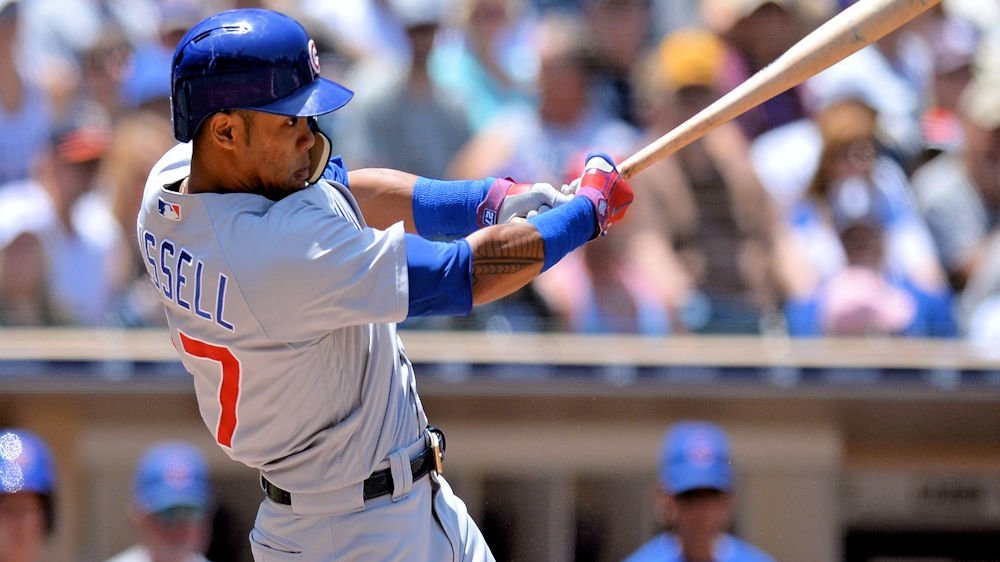 | | |
| --- | --- |
| Commentary: Why does everyone want to trade Addison Russell? | |
---
| | | |
| --- | --- | --- |
| Thursday, July 19, 2018, 5:15 PM | | |
Anytime a talking head on television starts to discuss who the Cubs should be looking at as a trade partner, the first player named to leave the Cubs is Addison Russell. The fandom on-line almost always names Russell as the Cub to go in their trade ideas. Our writers at CubsHQ.com list Russell more than any other player as the one guy the Cubs have to give up in a trade.
Why is everyone in such a hurry to trade Addison Russell? All he's done since coming up to the big club is perform like an all-star. He quickly was moved from second base to shortstop because he was better than veteran Starlin Castro, who got traded. Javy Baez has already been selected for the HOF by Cubs Nation, and yet he can't beat out Russell at shortstop.
Rumors are running rampant right now for the Cubs to grab Mets ace Jacob deGrom in exchange for Russell, Ian Happ, and Mike Montgomery and I'm scratching my head as to why would they would make this trade.
Russell is only 24 and hasn't even reached his prime yet. Happ is 24 and is the heir apparent to Ben Zobrist. Montgomery is only 29 and by a mile, the Cubs best lefty in the bullpen and with injuries this year has taken to the starting role like a seasoned champ.
Jacob deGrom is 30 and has been on the DL three times in four years with the Mets. In 2014 it was rotator cuff tendinitis. That seems serious for a pitcher. In 2016 it was for ulnar nerve surgery. Elbow problems and surgery seem worrisome for a pitcher. In 2018, this year, he was on the DL for a hyperextended elbow. Again, elbow and hyperextension do not sound like a winning combination for a pitcher.
This pitcher is the guy the Cubs should give up 25% of their infield, their soon to be #1 super sub who hits from both sides of the plate, and their best lefty in the bullpen for? Jed Hoyer and Theo Epstein should have their heads examined if they are even considering this trade.
And if you still need reasons why to run from this trade, here are two more. deGrom will cost the Cubs more than the three guys being discussed as trade bait by himself. Like 40% more money for a guy with a history of arm issues that may have two or maybe three decent years left.
While I think this second reason is the main reason, I know many of you are too young to understand this feeling but, the fact he is from the Mets makes him a never Cub in my book. We hate the Mets. I hate even writing their stinking name. I hate the thought of an ex-that team, coming into the Cubs clubhouse and defiling the space. OK, that may be a bit much, but you get my drift.
Look, there are a bunch of decent No. 3 or No. 4 starters to be had out there for not anywhere near as much as that team out east is going to want for deGrom. If Yu Darvish is not going to come back and if Tyler Chatwood can't find the strike zone more often, then the Cubs surely need another starter, and with three aces already starting I'm not sure having another No. 1 guy is worth the cost.
Stop trying to trade Russell and start trying to figure out how to get another arm without breaking up your talented infield.