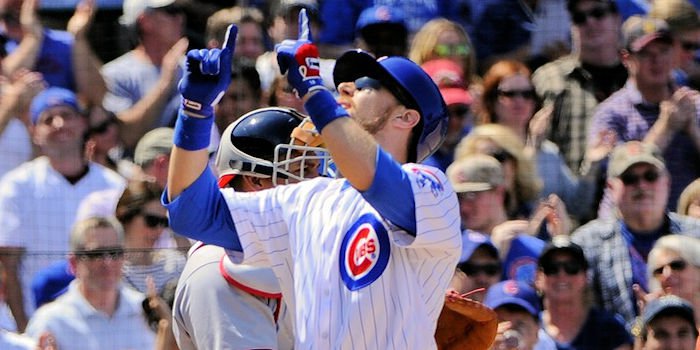 | | |
| --- | --- |
| Commentary: Wishing the best for Ben Zobrist | |
---
| | | |
| --- | --- | --- |
| Friday, May 17, 2019, 11:30 AM | | |
With the recent news regarding Ben Zobrist and his wife Julianna filing for divorce, it got me thinking about the whole topic. I was actually surprised that it doesn't happen more often.
I'm a peach to live with, as I've only been married once to my wife for 40+ years but unfortunately, fellow writer Ken Allison has had to endure a divorce.
Anyway, what I do know is that when one, or both, in the marriage are away from home a lot it is really difficult to keep things on the rails. There are four main reasons for divorce: infidelity, inexperience with relationships, inattentiveness, and income fluctuations.
As someone who traveled quite a bit for most of our 40 years together, I can tell you that it is hard to keep relationships going. I didn't have the added pressure of being a celebrity with fans throwing themselves at me, no matter how hard I tried, or having kids in the equation on top of everything else.
Being away from home for over 100 nights a year puts a lot of pressure on those left behind to take care of the house, pay the bills, etc., and throw in the added weight of taking care of kids too, and I think you can see how hard it must be to stay married.
The fact that most athletes stay married is a great show of perseverance by both spouses. When news of one's marriage breaking up hits the media, it gives you pause because of the unusualness of it.
Everyone wants both Julianne and Ben to get thru all this and move on along with making sure the kids stay healthy themselves.
I've read and heard that some people think Zobrist might retire because of this. Why? Divorce has nothing to do with his job. Because he is getting a divorce, it doesn't mean he must quit working too. In fact, the opposite is more the case. Sitting around thinking about how bad your life is hardly the best thing to do. Throwing yourself into work keeps your mind off the bad stuff, if even for only 4 hours.
I look for him to get his affairs in order and to get back at it sooner rather than later. He has 30 people to lean on at work and nobody around the house to help him. Now that the papers are filed I would not be surprised to see him have a heck of second half.
We all wish them the best going forward and hope to see Zo back at the ballpark very soon.