| | |
| --- | --- |
| Cost effective fixes for Cubs: Catcher | |
---
| | | |
| --- | --- | --- |
| Monday, November 19, 2018, 8:46 AM | | |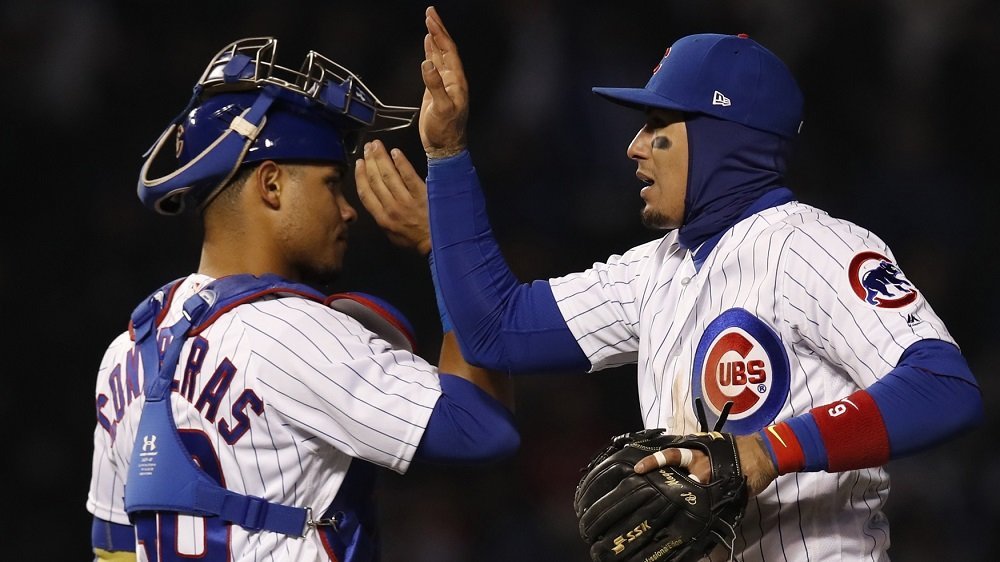 The Chicago Cubs are in the midst of perhaps their longest run of sustained success in their storied franchise history. They have made four straight playoff appearances, including those three consecutive trips to the NLCS and of course a World Series win. The Cubs just finished what some consider a disappointing season.
They lost a division tiebreaker and a wild card play-in game in consecutive nights at home. The bats went silent in those two games scoring a combined one run; the Cubs relieved hitting coach Chili Davis of his duties after the season. They have also reportedly let pitching coach Jim Hickey go, but nothing has been announced. That marks the second straight season they changed both hitting and pitching coaches.
They have a payroll of approximately 211 million, which is already over the luxury tax tier one (206 million) there are two more tax thresholds (226 and 246 million) each comes with its own set of team crippling penalties which are meant to deter teams from going crazy. So, the Cubs need to fix what hamstrung them last season without breaking the bank.
The Cubs are a team with a surplus at certain positions (outfield and starting pitching) they have seven players who can play outfield on their current 25-man roster, and seven major league caliber starting pitchers, so that's not a need.
The infield is pretty much set with Rizzo, Bryant, Baez locked it. Russell is a question mark, but he's still on this roster so he must be included in 2019 plans for now. The emergence of David Bote gives the Cubs another option at second or third, and he has played shortstop but only sparingly in the majors. So, let's call that good and that leaves two weak spots on the team. Catcher and the bullpen.
Contreras is a young catcher however he was worn down at the end of last year and needs somebody to spell him at least once maybe twice a week. Vic Caratini was the primary backup last year, but he hasn't proven he can produce at the major league level. There is catching available in the free agent pool the best fit in my mind would be veteran Brian McCann if he's willing to come at the right price. He's playoff tested with the Braves, Yankees and most recently Astros. Although he only played 63 games last season and hit .211 with a sparse seven homers, the year before in 97 games he hit 18 homers and drove in 62.
Other options include Kurt Suzuki and Wilson Ramos, it's doubtful Ramos a former All-Star would fall into the Cubs price range but Suzuki would if they choose him over McCann.
UPDATE: Suzuki was grabbed up the Nationals on Monday with a two-year contract. Good move by the Nationals.
There is one other and perhaps a more immediate need, and that is the bullpen. Stay tuned for another article on that topic.