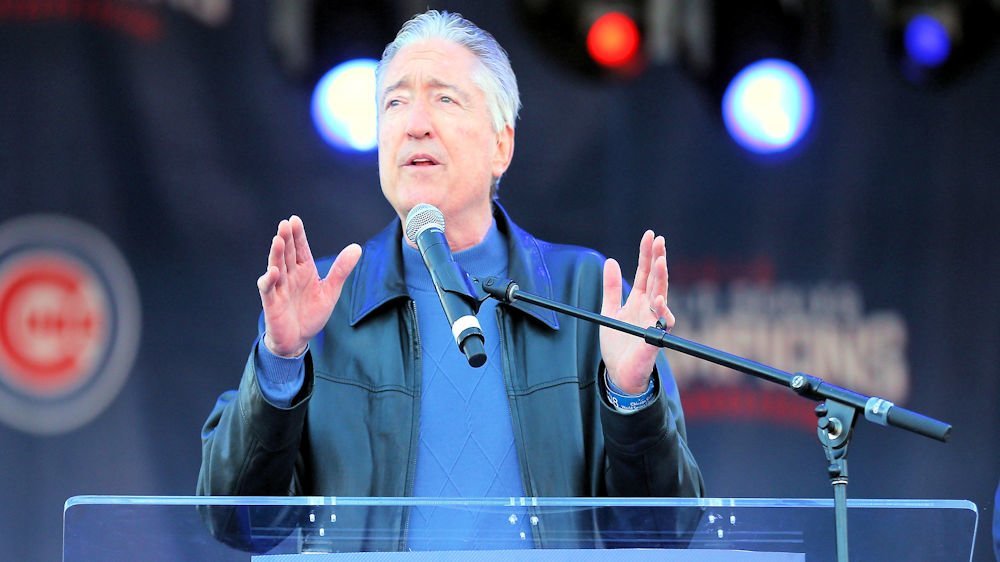 | | |
| --- | --- |
| Cubs Corner interview: Beloved Cubs' voice Pat Hughes | |
---
On this week's edition of the Cubs Corner, Anthony talks to the voice of the Chicago Cubs Pat Hughes.
Hughes started his broadcasting career nearly 40 years ago with the Minnesota Twins. He followed that stint by broadcasting the Brewers with Bob Uecker for 12 years before ending up with the Cubs 24 years ago.
The two began by discussing why the season ended so early, and Hughes cited the Cubs' inability to hold late leads, to name one of the reasons.
Hughes describes some of his favorites parts, aspects, and moments in the booth.
The Cubs radioman also described the feeling of saying the Cubs win the World Series, of course, we all remember the call: "a little bouncer slowly toward Bryant, he will glove it, throw to Rizzo. It's in time, and the Chicago Cubs win the World Series. The Cubs come pouring out of the dugout, jumping up and down like a bunch of delirious 10-year olds. The Cubs have done it!"
That moment and those magical words live in Cubs fans' memories, and Pat takes a lot of pride in that moment- ranking it among his daughter's birth and wedding as the best of his life.
Hughes also talked to Anthony about home run calls, broadcasting in general, and more.
Check out this week's edition of the Cubs Corner to hear the rest of the interview.