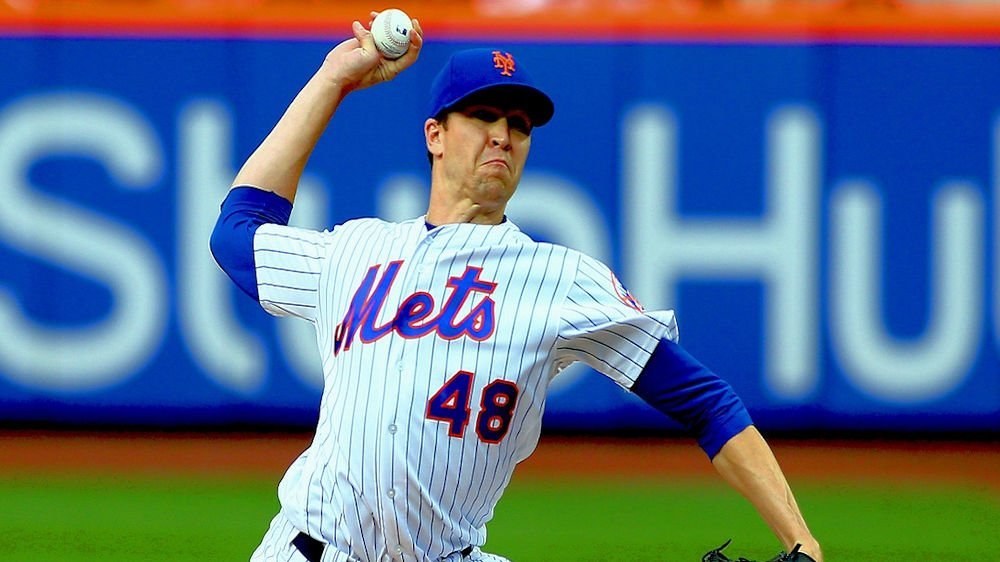 | | |
| --- | --- |
| Cubs hunting for pitching as trade deadline looms | |
---
| | | |
| --- | --- | --- |
| Monday, July 23, 2018, 1:18 PM | | |
For weeks I've been saying the Cubs need to get another starting arm or two, as Tyler Chatwood can't seem to find the strike zone, and Yu Darvish seems like some sort of physically and mentally fragile kid.
Before you go all ninja on me, I'll conceit that Chatwood pitched as good as, or better than, almost anyone else this weekend. While it should be his norm, it may have been some weird anomaly, designed deep in his mind, to keep him in the rotation; I guess we'll have to see what his next start produces.
Darvish…oh, Yu complicated beast… You've caused me to be virtually beaten up by the readers, day in and day out when I speak pessimistically about your future. I had hoped for the best, but you've not shined for us yet. Now it would appear that the big man in the Cubs' operation finally sees it too… "[Darvish is] factored in," Epstein said to reporters, "but I think if you put yourself in a position where you're overly reliant on something that hasn't been dependable up to this point and then it doesn't come through, that's probably more on you than on the fates." Thanks, Theo, I'm glad someone could validate my thought processes; and who better than you?
Back to the hunt.
Chris Archer didn't seem to be "the man" when the Cubs started scouting pitchers. Archer has gone 3-4 this year in 16 starts, with a less than desirable 4.30 ERA. Then again, he is playing for the Rays, who, while currently in third, are still 19 games back. I guess it could be worse for him; he could be pitching for Toronto or Baltimore… Archer knew it was time to show-out yesterday though, with scouts watching, he fanned a total of 13 Marlins, issued no walks and allowed just six hits in six innings of work. Tampa ended up walking it off in the win, by a final score of 6-4.
The possibility of the Mets dealing deGrom (5-4, 1.68 ERA) or Syndergaard (6-1, 2.89 ERA) continues to be the talk of MLB. Either one, or both, of the pair, most assuredly prolongs the season for the recipient, and the Cubs may be willing to dance. Alex Rodriguez (ESPN) made a very interesting comment last night, as the viewers awaited word on the weather; he stated, "This may be deGrom's last start for the Mets." deGrom had his scheduled start rained out last night against the Yanks, but he's scheduled to take the mound today, as the Mets take on the Padres. I can only hope the Cubs' scouts are there today, with a checkbook, a contract, and players to offer.
Recently, both Dan Marich and I wrote articles about the hypothetical trade that ESPN put together; Cubs get deGrom, Mets get Russell, Happ, and Montgomery. I'd be all for that trade (though I'd hate to see them go), while Dan thinks that trading Russell would somehow doom the Cubs. Baseball is a business, and where money is concerned, loyalty often means nothing. If any of you don't think that Russell would leave the Cubs in a New York minute if he earned free-agency this year, then you really don't understand business, baseball and/or greed. Does the name Dexter Fowler ring a bell?
While Syndergaard hasn't been talked about nearly as much as deGrom has, rumor has it that he's another possible starting arm that the ailing, last-place Mets could deal. No scouting for Syndergaard anytime soon though, as he's been placed on the DL for hand-foot-and-mouth disease. Don't confuse this with the hoof-and-mouth disease- he's not going to die, and should be better in a week to 10 days.
While boasting a better win-loss record than deGrom, Syndergaard's 2.89 ERA (pardon me while I laugh) is far less attractive than is deGrom's, when you compare the two. On the plus side for Syndergaard (so far as the Cubs are concerned), are his age and free-agency status. Syndergaard is four-plus years younger than his ace teammate, and he waits an extra year for free-agency (2022 vs. 2021 for deGrom).
A third starter for the Mets, southpaw Zack Wheeler (3-6, 4.44 ERA), may also be part of a possible trade scenario, as the Mets look to deal. While not nearly as attractive (by the numbers) as Syndergaard or deGrom, Wheeler would undoubtedly come at a much lower price.
While the Cubs have expressed interest in a couple of rentals (Eovaldi, JA Happ), I still believe the smarter move would be to secure a brand-name starter with potential to help the Cubs beyond the 2018 season. They blew their wad on Chatwood and Darvish over the off-season, and they're going to have to pay dearly for those mistakes. Jesse Chavez appears to have been a quality, inexpensive pick, but that trend isn't likely to continue.