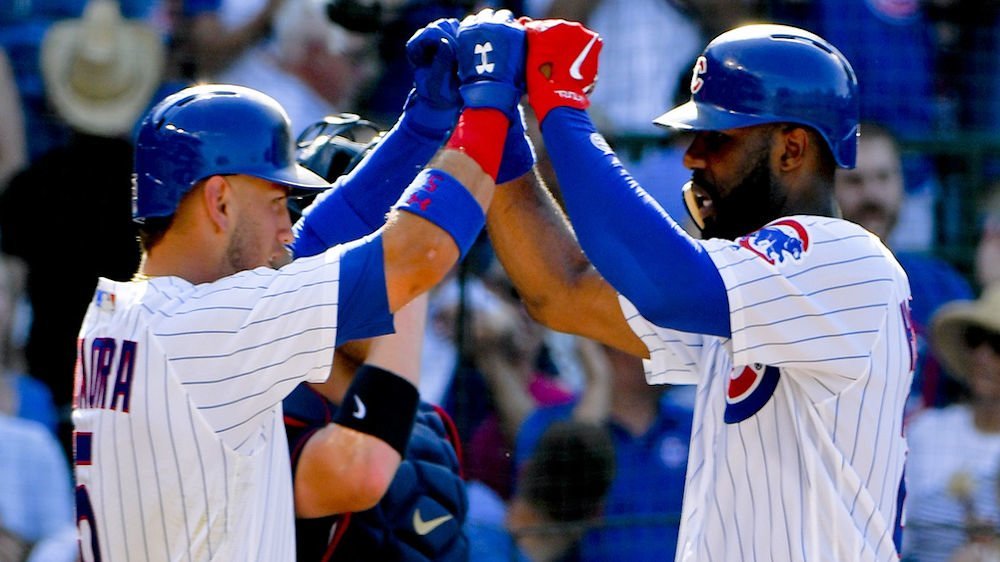 | | |
| --- | --- |
| Cubs need to take care of business against Royals | |
---
Tommy Lasorda once said, "No matter how good you are, you're going to lose one-third of your games. No matter how bad you are, you're going to win one-third of your games. It's the other third that makes the difference."
By Tommy's reckoning, the Cubs are guaranteed a 54-54 record, with the outcome of the remaining 54 games being the ones that make the difference. The Cubs have already surpassed winning a third of the time (which would be 54 games), and now with 47 losses, they have almost reached the guaranteed one-third loss mark. Currently at 64 wins, according to Lasorda's quote, the Cubs have already chewed up 10 of the remaining 54 games (18.5%) that are considered to be the "difference makers," and have 10 wins to show for them, leaving 44 more games with a question mark behind them to be played.
It's just my opinion, but I'd like to think that the guaranteed losses would come at the hands of the teams that aren't in last place. Ironically, this season the Cubs are 24-12 (.667) against teams that are currently 15 games or more out of first-place (including inter-league games), meaning they have lost exactly one-third of those games. Lasorda may be onto something here…
Stepping out of theory and into reality, the Cubs are showing signs of tiring, with just under a third of the season to play. The Cubs are just 9-9 (.500) since the All-Star break, which is severely off-pace for a team of this caliber.
Jon Lester has looked awful in his last few starts, and he's not a guy that the Cubs can afford to be without or to have under-performing. The bullpen seems hot and cold at best, and although the Cubs are slashing above league-average as a team (.280/.360/.435 vs the league average of .254/.329/.417), their offense still seems to come in spurts.
Consistency is undoubtedly the way to ensure wins, but somehow the Cubs have seemed to be consistently inconsistent all season. When the Cubs' starters are hot, the bats seem cold; when the bats are hot, the bullpen falters, and on and on. These guys are all phenomenal, but they've got to get on the same page, and they must get in sync with one another.
This series with Kansas City is going to tell a lot. The Cubs lead has diminished to just one game over Milwaukee, and while the two clubs seem to be mirroring each other with wins and losses lately, the Brewers are losing to clubs like the Dodgers, while the Cubs are falling to the Padres. Nothing short of a sweep in KC is going to keep Cubs' fans from losing their minds, and heaven-forbid the Brewers take three out of three from the Friars.