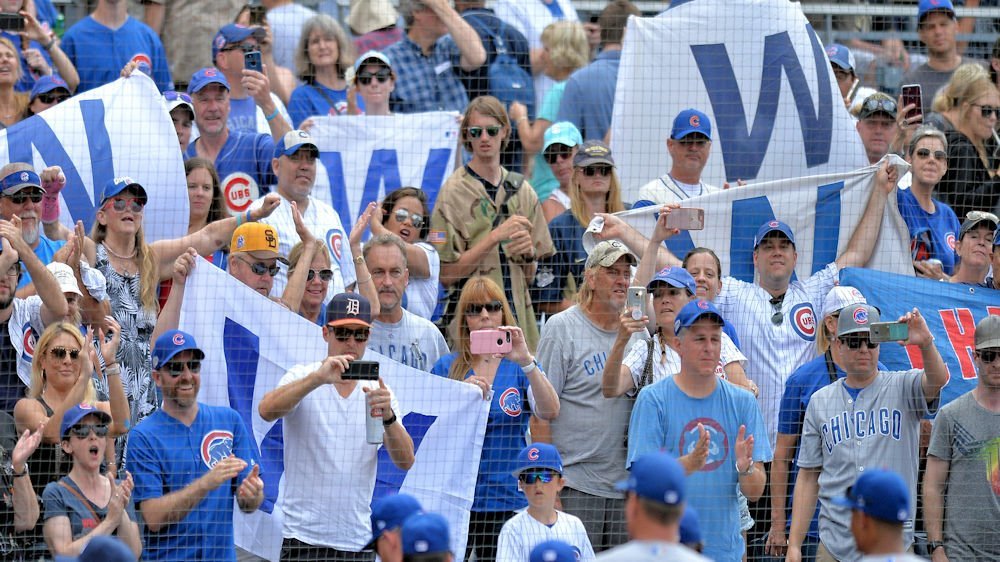 | | |
| --- | --- |
| Cubs re-sign 38-year old pitching prospect | |
---
For those of you who have not seen 'The Rookie' staring Dennis Quade, you may want to look at watching that soon. To sum up the movie, Quade was a 38-year-old teacher from Big Lake, Texas, who used to be a prospect who threw 85-86 Mph. Nearly 15 years after trying out for the bigs, Morris somehow was discovered throwing a 96 mph heater before finally getting his shot with the Tampa Bay Rays.
The Cubs may soon have their version of Morris as the Cubs have resigned 38-year-old Luke Hagerty. This has already been a great story to follow, but with Hagerty getting another chance in Chicago, the story becomes all that much better than it originally was.
The once former Cubs prospect over a decade ago became a current Cubs prospect once again last spring. It was nearly 15 years to the date of when the Cubs originally had him as their prospect before Hagerty had phased out in the Minor Leagues in the mid-2000s. What led the Cubs to bring back Hagerty last season, especially at such an old age?
Well, the 37-year-old now 38-year-old Hagerty was running a baseball clinic for pitchers hoping to land with a big-league team in the future. Oddly enough, it was Hagerty that found himself as a test case when he was invited to throw at the DriveLine academy. It was at that moment when he emerged as a big lefty with a blazing fastball.
Even before he threw a pitch in the Cubs organization last season, Hagerty was one of the best comeback stories we have ever heard. The former 2002 first-round picks left baseball in 2007 after not being able to handle the mental grind of things at a young age. Here we are 12 years later, and Hagerty may be better than ever.
When he was initially drafted, Hagerty had good stuff but was only able to touch 91-92 with his heater. Once he was discovered at DriveLine, that velocity was incredible for even a 20-year-old as Hagerty consistently hit 98-99 with his heater while also sporting astonishing movement. One would wonder why the Cubs would even consider bringing this man in again, knowing that they are trying to get younger in the pitching staff.
Well, this reminds of a quote from The Rookie.
"If I call my guys and tell them that I have a player twice these kids ages trying out, I will get laughed at. If I don't call in a guy throwing a 98 MPH fastball, I am going to get fired".
It is not too often you come across a 98 MPH heater, and when you do, you have no choice but to give the man a call.
2019 was the perfect time for Hagerty to return to the game as that was the year of comeback stories for the Chicago Cubs. From Hagerty to Danny Hultzen and even Robel Garcia, all of them had an incredible journey that led to comeback campaigns last season. However, Hagerty was the only one who didn't reach the big-league level as he did deal with some injuries throughout the spring and early part of the season.
His injury was so bad that he never got to throw a pitch in the Cubs system as an elbow injury suffered in spring training required him to have surgery. That was just another blow in a career of setbacks for Hagerty, but instead of walking away at that moment, he continued to grind away, refusing to give up on the game he loved.
Hagerty, who turns 39 in April, knows it is not his time yet, and he is ready to grind this spring. Although this has already been an incredible story, if that is all that comes out of this, we need to remember he is much more than that. Age aside, Hagerty is a big lefty armed with a big fastball that would put him right with Brailyn Marquez as the top heater in the organization.
He was throwing that hard before the injury and continues to throw that hard even after the surgery. Even though he had another setback and is a year older, that doesn't mean that Hagerty couldn't breakthrough as a reliever this season should he remain healthy through spring. The Cubs wouldn't ask him for much but instead would use him for depth, a roll of the dice arm, or just a player to give a chance on in 2020.
Should he indeed prove, he can stay healthy, look for the Cubs to stash him in AAA for much of 2020. That way, they can take their time with him and see what they genuinely have in his arm. Should his command be good, and the fastball is still there, look for the Cubs to potentially bring him up in the second half with the possibility of him signing on for a year or two after.
When asked if Hagerty feels he can contribute this season, he went on record saying, "Don't rule it out" as he is pitching pain-free for the first time in 16 years. Whatever happens from this point forward happens but how great would this be for him to be on the team in Arizona this spring. Not only would he be an older veteran who could work with some of the younger arms, but his effort and determination to never give up may rub off on more guys on the team.
Happy to report I've Re-signed!
Lets go!
Thanks for all the support! @cubs #everybodyin #flythew @X2Athletics @ Chicago Cubs Spring Training Facility at Riverview Park, Mesa Az https://t.co/YO8JUvNmZz

— L u k e H a g e r t y (@LukeHagerty) October 13, 2019