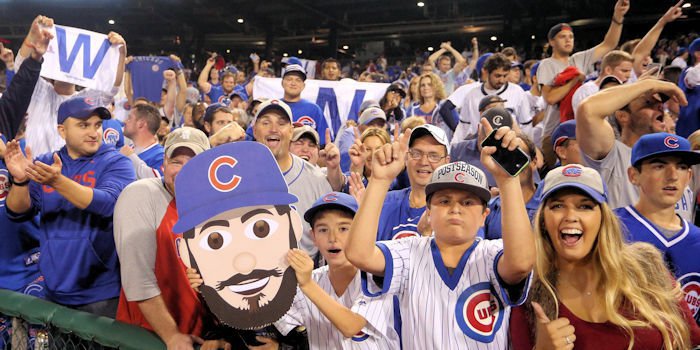 | | |
| --- | --- |
| Cubs select 38 players during 2016 MLB Draft | |
---
| | | |
| --- | --- | --- |
| Saturday, June 11, 2016, 6:35 PM | | |
CHICAGO – The Chicago Cubs today completed the 2016 Major League Baseball First-Year Player Draft. The club made 38 selections during the three-day event.
The Cubs picked up a pair of pitchers with baseball pedigrees. Right-handed pitcher Chad Hockin, the sixth-round selection, is the grandson of Hall of Famer Harmon Killebrew, who collected 573 homers during a 22-year career, predominantly with the Minnesota Twins. In the 12th round, the Cubs selected right-handed pitcher Trey Cobb, whose grandfather, Frank Linzy, pitched 11 seasons in Major League Baseball for the Giants, Cardinals, Brewers and Phillies.
Cobb is a teammate of Cubs third-round pick Thomas Hatch at Oklahoma State and the duo combined to make 28 starts for the Cowboys this season. Cobb, 21, posted a 3.34 ERA (27 ER/72.2 IP) with 91 strikeouts in 20 outings.
In the 21st round, the Cubs selected catcher Sam Tidaback from the University of North Georgia. Tidaback is a native of nearby Plainfield, Illinois and attended Providence Catholic High School where he was named All-Illinois Second Team in 2012. In the following round, Chicago selected its first high school product, left-handed pitcher Dante Biasi from Hazleton, Pennsylvania, the same hometown as Cubs manager Joe Maddon.
The Cubs selected another local product in the 31st round, right-handed pitcher Brenden Heiss from Jacobs High School in Algonquin, Illinois. Chicago's 38th-round selection, centerfielder Tolly Filotei, is the son of Cubs Regional Crosschecker, Bobby Filotei.
Overall, the Cubs selected 27 pitchers (22 right-handed and five left-handed), two catchers, three outfielders and six infielders. Additionally, the Cubs selected 29 college players and nine high school players.
Here is a look at Chicago's 38 selections from the 2016 First-Year Player Draft:


Rd. (Pick No.)     Player                              Pos.            School                                                        Birthday            B     T      Ht.       Wt.


3 (104)                  Thomas Hatch                  RHP             Oklahoma State University                       9/29/94               R      R      6-1       200


4 (134)                  Tyson Miller                     RHP             California Baptist University                    7/29/95               R      R      6-4       195 


5 (164)                  Bailey Clark                      RHP             Duke University (N.C.)                              12/3/94               R      R      6-4       220 


6 (194)                  Chad Hockin                     RHP             Cal State Fullerton                                     10/7/94               R      R      6-2       210 


7 (224)                  Michael Cruz                     C                  Bethune-Cookman University (Fla.)         1/13/96               L      R      5-11     210


8 (254)                  Stephen Ridings              RHP             Haverford College (Pa.)                            8/14/95               R      R      6-8       220 


9 (284)                  Duncan Robinson            RHP             Dartmouth College (N.H.)                         12/5/93               R      R      6-6       220 


10 (314)                Dakota Mekkes                RHP             Michigan State University                         11/6/94               R      R      6-7       250


11 (344)                Michael Rucker                 RHP             Brigham Young University (Utah)            4/27/94               R      R      6-1       185


12 (374)                Trey Cobb                        RHP             Oklahoma State University                       6/24/94               R      R      6-1       190


13 (404)                Wyatt Short                      LHP             University of Mississippi                         10/14/94             L      L      5-8       180 


14 (434)                Parker Dunshee                RHP             Wake Forest University (N.C.)                  2/12/95               R      R      6-1       205 


15 (464)                Jed Carter                         RHP             Auburn University-Montgomery (Ala.)     1/26/95               R      R      6-0       190 


16 (494)                Holden Cammack             RHP             Oral Roberts University (Okla.)                6/14/93               R      R      6-0       195 


17 (524)                Zack Short                        SS                Sacred Heart University (Conn.)               5/29/95               R      R      5-10     175


18 (554)                Marc Huberman                LHP             University of Southern California             1/10/94               L      L      6-2       190 


19 (584)                Matt Swarmer                   RHP             Kutztown University (Pa.)                         9/25/93               R      R      6-5       175 


20 (614)                Colton Freeman               LHP             University of Alabama                              12/18/93             L      L      6-1       210 


21 (644)                Sam Tidaback                   C                  University of North Georgia                     10/6/93               R      R      6-0       210 


22 (674)                Dante Biasi                       LHP             Hazleton Area HS (Pa.)                              12/4/97               L      L      6-0       185


23 (704)                Delvin Zinn                       SS                Itawamba JC (Miss.)                                  5/29/97               R      R      5-10     170 


24 (734)                Rey Rivera                        1B                Chipola College (Fla.)                               6/14/97               L      R      6-6       215 


25 (764)                Trent Giambrone              2B                Delta State University (Miss.)                  12/20/93             R      R      5-9       175 


26 (794)                Austin Jones                    RHP             University of Wisconsin-Whitewater       11/26/94             R      R      6-1       195 


27 (824)                Connor Myers                  CF                Old Dominion University (Va.)                 2/3/94                 R      R      5-11     170


28 (854)                Rian Bassett                     RHP             Clark CC (Wash.)                                        3/26/95               R      R      6-5       210 


29 (884)                Tyler Peyton                     RHP             University of Iowa                                     3/31/94               R      R      6-3       200 


30 (914)                Montana Parsons             RHP             San Jacinto College North (Texas)           4/20/95               R      R      6-3       185 


31 (944)                Brenden Heiss                 RHP             Jacobs HS (Ill.)                                          9/15/97               R      R      6-1       190 


32 (974)                Zach Davis                        CF                Texas Tech University                               6/29/94               R      R      5-10     170


33 (1004)              Nathan Sweeney              RHP             Cherry Creek HS (Colo.)                            8/21/97               R      R      6-4       185 


34 (1034)              Davis Daniel                     RHP             St. James School (Ala.)                              6/11/97               R      R      6-1       180 


35 (1064)              Ryan Kreidler                   3B                Davis Senior HS (Calif.)                             11/12/97             R      R      6-2       175 


36 (1094)              Jake Slaughter                 SS                Ouachita Christian School (La.)                10/24/96             R      R      6-3       200 


37 (1124)              Davis Moore                    RHP             Los Osos HS (Calif.)                                  3/4/98                 R      R      6-4       190


38 (1154)              Tolly Filotei                      CF                Faulkner State CC (Ala.)                            11/28/95             L      R      5-7       160 


39 (1184)              Anthony Block                  LHP             Newport HS (Wash.)                                  4/16/98               L      L      6-5       190 


40 (1214)              D.J. Roberts                     RHP             Atlantic Coast HS (Fla.)                             6/26/98               R      R      6-2       218