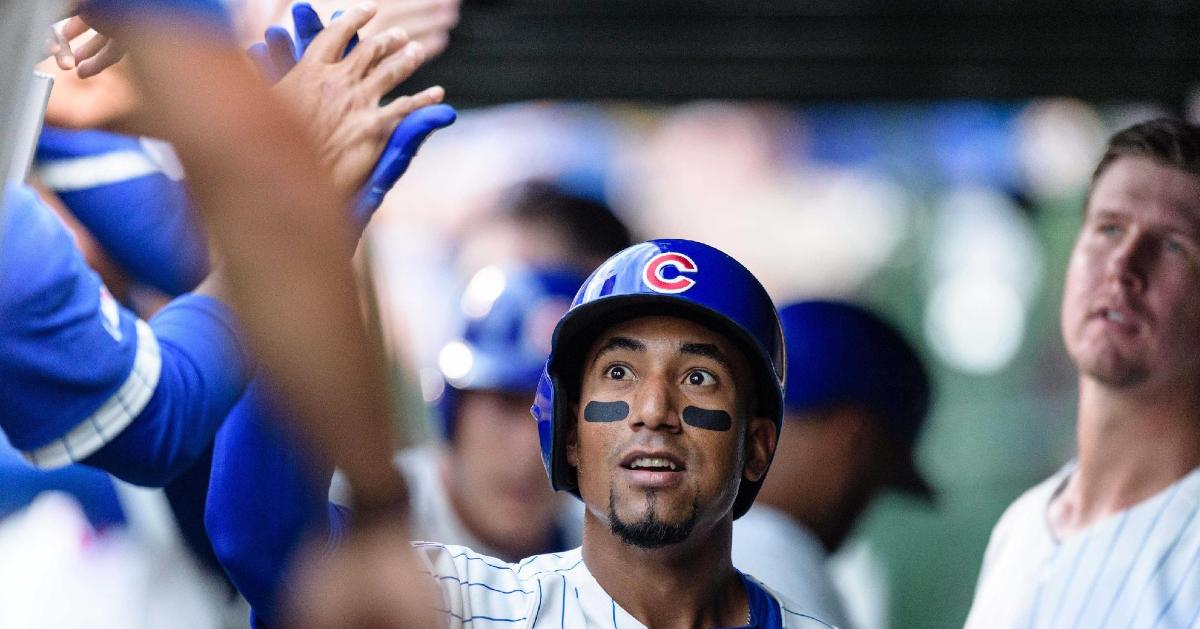 | | |
| --- | --- |
| CubsHQ Minor League Pitchers and Players of the Year | |
---
| | | |
| --- | --- | --- |
| Wednesday, September 11, 2019, 10:55 AM | | |
With Tuesday night being a travel day for Clinton to get to South Bend to open the championship series no minor league action was going on in the Cubs system. So instead of doing a recap, I have decided to put together an organizational player of the year story with who I think deserves those honors for each club.
After watching countless hours and upwards of 800 minor league games this season for the Cubs system I have seen a vast array of prospects, and rehabbing players come and go that have made differences at one point this season. Whether they finished the season with the organization they started with is a different story but none the less I am basing my awards off what they did for the organization in 2019.
IOWA CUBS: Pitcher of the Year: Coming into the season many thought that Adbert Alzolay would win this honor hands down for Iowa. After opening the season on the IL before getting the call to Chicago in mid-June, Alzolay never got into a real groove and even suffered another injury set back later this season. However, this award was by far one of the easiest to give out as an unexpected player took home this honor in Colin Rea.
Signed as a minor league free agent this offseason, Rea, was everything and more for what the Cubs could have hoped for as he established himself as the ace. Not only did he lead the PCL with 14 wins, but his 3.95 ERA had him in the top three in ERA all season as he finished the season 14-4 to earn PCL pitcher of the year honors. Had it not been for him, Iowa does not make the postseason, and many people would have forgotten how good this once top prospect indeed was.
Hitter: This award was not as easy as it came down to a two-player race. In the end, I believe Robel Garcia earned this honor as he set the standard for Iowa this season. After a five-year hiatus from baseball in the states, Garcia opened the season up at Tennessee where he smashed six homers in just 22 games. He then proceeded to hit 21 more in only 76 games at Iowa as he led the Cubs system with 27 long balls this year. Garcia has also put his power on display at the big-league level connecting for four home runs in 25 games including a 456-foot shot into McCovey Cove at San Francisco.
TENNESSEE SMOKIES: Pitcher this was a rather challenging choice but, in the end, I decided to award both Tyson Miller and Cory Abbott as co-Smokie pitchers of the year. Miller broke out to begin the 2019 campaign as he posted an impressive 2.56 ERA in 15 starts to go with a 4/1 strikeout to walk ratio for the Smokies. Those numbers did not stick once he went to Iowa but the work, he put in at Tennessee cannot go by the wayside.
Abbott, on the other hand, spent the whole season in AA, and much like Miller was just as impressive. In his team-high, 26 starts. Abbott posted an 8-8 record with a solid 3.01 ERA. The thing that stands out most about his season is his 52 walk and 166 strikeout ratio as he became the first Cubs pitcher to strikeout 150 batters or more in a minor league season in 13 years.
Had Nico Hoerner not gotten hurt, the hitter of the year honor was his to lose. However, it was Vimael Machin emerging in his absence as he came out of nowhere in 2019 to steal the show for Tennessee. Playing primarily third base, Machin let the team in average .294, tied for the team lead with six homers and led the team with 61 RBIs in 117 games. He then went on to Iowa to hit one homer in 12 regular-season games before adding two more in the postseason. Machin is one prospect to keep an eye on for 2020 as it will be interesting to see where he fits in the future Cubs plans.
MYRTLE BEACH PELICANS: The Pelicans endured their worst first half in franchise history only to rally and play an outstanding second half of the season. One pitcher who did his part before being dealt away was Paul Richan as he takes home pitcher of the year honors. No longer in the Cubs system, as he was traded to Toronto in the David Phelps deal, Richan was impressive in his 17 starts going 10-5 with a 3.97 ERA. That included an eight-start run to end his Cubs career in which his ERA was 2.47.
Offensively speaking, this was a tough decision as no one stood out in terms of having a breakout year. Miguel Amaya led the team in RBIs with Grant Fennell leading with a .246 average. Cam Balego topped the group with 14 home runs. None of those stats truly stand out too much, but if I had to choose, I would go with Zach Davis.
If you look at stats, Davis would have led Myrtle Beach with a .267 average in 2019. However, he was only part of the team for 62 games which is not even a half of season, so he did not qualify for that honor. Davis certainly lacks power as he had zero homers to go with 12 RBI's. What he does possess is fantastic speed as he stole 29 bases for the Pelicans before adding 11 more in just 23 games with Tennessee. That is a 40-steal season which the Cubs haven't had since maybe the Juan Pierre days of 2006.
Davis is not a top prospect by any means as he remains extremely raw at the plate. However, speed kills, and you can't coach speed with is what Davis has. Should he put together a couple of seasons where he can prove to be a serviceable bat in the MLB, the Cubs may have a weapon off the bench that they could deploy in key running situations.
SOUTH BEND CUBS: I could wait until their playoff series is over to hand out these awards but with one pick being so obvious, lets cut to the chase. This man needs no introduction anymore as he not only takes home South Bend honors but was named organizational pitcher of the year for 2019. That man is flame-throwing lefty Brailyn Marquez who has climbed to No. 3 on the Cubs prospect list and is now their top arm.
Marquez did struggle a little bit in South Bend this season as he managed to go 5-4 with a 3.61 ERA. Add that to his 4-1 1.77 ERA after his promotion to Myrtle Beach and Marquez posted a solid 9-5 season with an ERA 3.13. Known for his 100 MPH heater, Marquez has struggled with his command so far in his career but seemed to have found it as of late.
His past ten starts certainly show that as he went 6-2 with a 1.68 ERA to close out the season with 15 walks and 67 strikeouts. That includes a three-start stretch in which he had four walks and 28 strikeouts with a no walk 14 K performance in his second to last start in A ball. Viewed as a starter right now, rumblings have been stirring up lately that the Cubs may want to look at moving him to the pen to possibly have their own version of Josh Hader in the late innings.
As far as hitting goes, this was the hardest choice to make as the whole team could take home those honors. If you want to go based off a pure number standpoint, Cole Roederer would be the obvious choice leading the team in both homers (9) and RBI's (61). However, a sub .230 average makes me hard to lean that way, so I went out on a limb to award Brennan Davis the hitter of the year honors. At just 19 years old, Davis is viewed as one of the Cubs top position prospects and is their top outfielder in the system.
However, Davis has played in just 68 career games and only 50 this season as multiple hand injuries cost him half of the season. Despite that, Davis indeed showed his potential at the dish hitting .305 with eight homers and 30 RBI's. Those eight homers were just one off the team lead and had he played even 30 more games your looking at a guy with around 15 homers. Davis will be intriguing to watch because he is still a mystery as to how good he can be. The first step for him is to remain healthy so he can finally showcase all his tools.
EUGENE EMERALDS: The 2018 Northwest League Champions had a rough go of things in 2019 as nothing seemed to go right all season. Eventually, by the second half, the Emeralds started to show signs of life as a lot of their 2019 draft picks began to make noise, giving them a nice second-half push. Eventually, some of their roster was added to South Bend causing them to fade late, but several players made a lasting impressing in 2019.
One of those players happens to be pitcher of the year Kohl Franklin as he was just one of many who finished in South Bend. With most of the attention on Zach Mort, Ryan Jensen, and Michael McAvene, Franklin flew under the radar with perhaps one of the best seasons in all the Northwest League. Put his 1-3 record aside for a moment as that doesn't do him any just.
Why I feel he deserves this award is simple. Franklin made ten starts and was awarded limited run support as he posted a 2.31 ERA for the season. Mix that with just 14 walks and 49 punchouts, and you can see why he not only became the quiet ace of the staff but earned his end of the season promotion also. Franklin is going to be one of those guys to keep an eye on next season as he may end up on the top 30 list come next summer.
The final award goes to the Emeralds hitter of the year which once again was not an easy decision. Initially, I was leaning toward giving the award to Jake Slaughter, but after seeing what he has done for South Bend since his promotion, I went another way and gave it to someone who started the year in South Bend but was sent to Eugene in July.
That player is Edmond Americaan, and the numbers speak for themselves as to why he gets this award. Not only did he lead the team with a .282 average, but he also led in every offensive category apart from stolen bases. For the year Americaan tallied 38 runs, four home runs, 32 RBI's and that .282 average which all led Eugene. Compare that to his 160 average in limited time with South Bend, and you can see why he lands on this list as the Eugene hitter of the year.

Tags: Cubs Baseball
,
Adbert Alzolay
,
Colin Rea
,
Robel Garcia
,
Tyson Miller
,
Cory Abbott
,
Vimael Machin
,
Paul Richan
,
Miguel Amaya
,
Cam Balego
,
Zach Davis
,
Brailyn Marquez
,
Cole Roederer