| | |
| --- | --- |
| Goin' Around the Bend: Cubs Crossing Ahead | |
---
| | | |
| --- | --- | --- |
| Friday, December 21, 2018, 2:34 PM | | |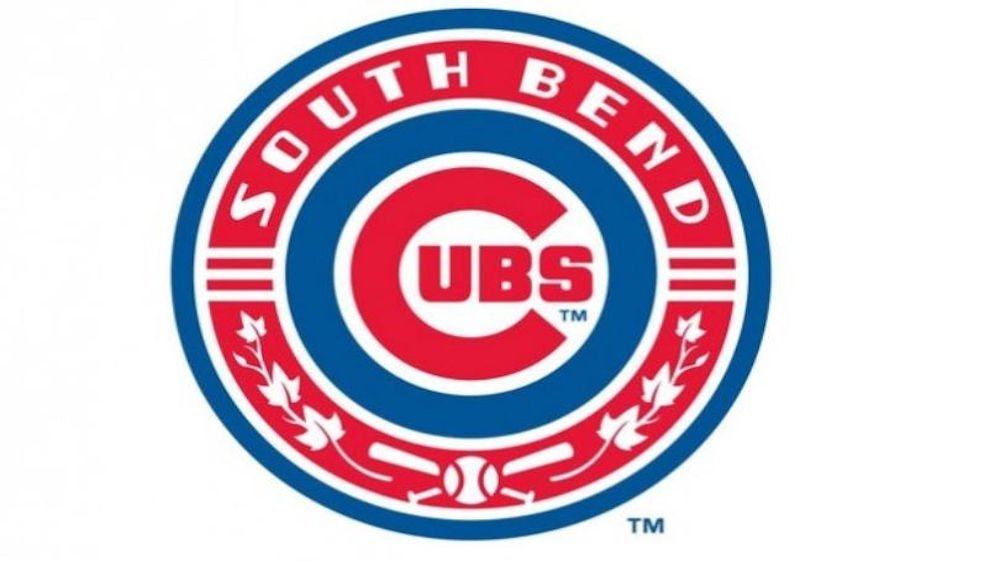 Between the award-winning, storied Four Winds Field at Coveleski Regional Stadium and Wrigley Field lies 101 miles of hopes, dreams, and stars. The Single, Low-A South Bend Cubs might be the most familiar among fans if for no other reason than proximity. Within easy driving distance of their parent club's home, they even managed an 8,143 single-game attendance record in a stadium designed to hold 5,000 last July. That must have been one raucous crowd.
Okay, that is a little misleading, sorry as they are the only minor league stadium also to offer rooftop seating and a field that overlooks where families can picnic during games. I'm guessing those out-of-stadium seats counted. Whatever the case, the Cubs newest minor league team was signed away from the Diamondbacks in 2014. In 2015, Ballpark Digest named them their Team of the Year, the same year they also won the John H. Johnson President's award, the highest honor MiLB bestows.
South Bend has been the epicenter of many a baseball milestone in its history. Everyone remembers the movie A League of Their Own, directed by the late, great Penny Marshall? The All-American Girls Baseball League featured in the film was hugely popular with fans in South Bend. Babe Ruth played exhibition games there, calling future South Bend resident and namesake Stan Coveleski (winner of 3 WS games in 1920 for the Indians) one of the hardest pitchers he ever faced. So revered was Coveleski that to this day, a bronze statue of him stands at the entrance to the ballpark.
Need further proof of baseball's popularity in South Bend? It was host to the 1898 Game of the Year, and Studebaker (yes, that Studebaker) built a stadium to hold 5,000 fans in 1915, even though professional baseball was years from taking hold in the Indiana town. In 2016, the Cubs signed a 4-year extension with South Bend, locking them up as an affiliate until the year 2020.
Coming back around…
Though finishing a disappointing 4th place in the Midwest League last year, still, the SB Cubs were not without strong prospects and good baseball. Ranked as the second most valuable Cubs prospect after the 2018 season, catcher Miguel Amaya worked his way onto the scouting radar with a strong season. He began his career in the DSL (Cubs2) in 2016, was sent to Eugene the following year, then landed in South Bend.
Amaya, 19, is seen as a power hitter by the Cubs, one who can drive the ball hard to the middle. He hit .246/.349/.403 in 2018 and has a strong arm with good instincts behind the plate. Ranked as one of the best catching prospects of 2018, Amaya looks to keep climbing towards a roster shot with the Big Boy Cubs.
Meanwhile, flying just under the radar LHP Brailyn Marquez, also 19, has pitched for the Cubs in the DSL, the AZL, Eugene, and South Bend. Scouts love his size (6'4, 185 lbs.) and velocity; he's been clocked at 97-98 mph. Though having a "career," (he's only been around for two years) ERA of .323, much better is anticipated from him in 2019. He is one the scouts will be watching closely for better control and command, but they also fully expect he'll deliver, so it's not like he's under a cloud.
Last but surely not least, keep an eye on SS Nico Hoerner, whom it is rumored the Cubs are going to fast-track through the pipeline. Hoerner is only 21, and in 2018 – his first year – he hit .327/.450/.571, with an impressive 1.021 OPS. He suited up for the AZL (Cubs1), Eugene, and South Bend last year, and played in the NWL All-Star game, where he rocked a triple in his first at-bat. We will see Hoerner at Wrigley sooner, not later.
Baseball in South Bend is going to be a lot of fun this coming season, and all in a ballpark designed for the fans. The atmosphere at Four Winds Field at Coveleski Regional Stadium is award-winning for a reason, and if you're in the neighborhood, treat yourself. In addition to getting to watch some of baseball's best prospects, you will have a ball. If you're lucky, you will catch one too.