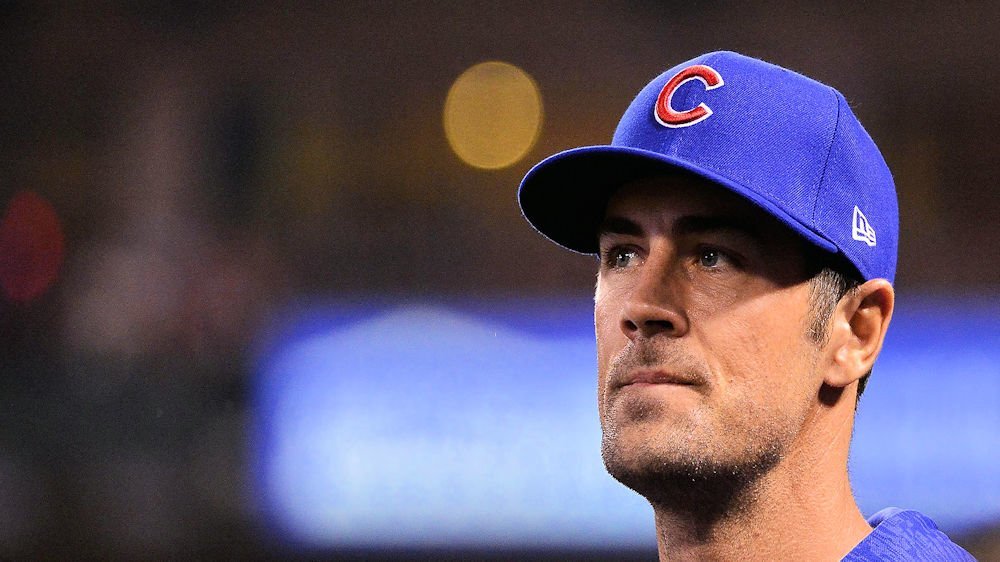 | | |
| --- | --- |
| Cubs News: Grading the NL Trade Deadline Moves and World Series prediction | |
---
| | | |
| --- | --- | --- |
| Wednesday, August 1, 2018, 10:16 AM | | |
This was an active trade deadline, especially since the National League has so many teams in wild-card contention. While the American League had plenty of things going on, for Cubs fans it doesn't matter until the World Series, so the article focus is going to be on the National League competition.
The Pirates get an "A" for their moves. Picking up starter Chris Archer was gigantic for this team even though they gave up a lot to get him. Tyler Glasnow, Austin Meadows, and a PTBNL was a stiff price to pay, but they got a guy that will be a leader for a young team and an arm they can count on for 200 innings along with their starter in a wild-card game. That is big.
The Braves get an "A-" for their pick-ups. Three, plus guys, in Adam Duvall, Brad Brach, and Kevin Gausman, along with Venters will round out this team for a year early, playoff run and makes them the team to beat now in the NL East.
The Dodgers also get an "A-." Manny Machado was the significant pick up and adding Brian Dozier now gives them a nifty double play combination. The late under the radar pick up was John Axford for the bullpen. He is the guy to replace Brandon Morrow that gets the game to Kenley Jansen in the 8th inning. The reason they don't get a higher grade is that they had to give up some good pieces in Forsythe and Diaz along with some critical minor league guys.
The Brewers made a late move that pushed them up to a "B+". Grabbing Jonathan Schoop was big and adding his bat to Mike Moustakas, and Brad Miller were nice moves for the Brew Crew. They needed another starter to replace Brent Suter though, and I'm not sure they did enough.
I give the Cubs a "B+" too. Cole Hamels, Jesse Chavez, and Brandon Kintzler were precisely what they needed to add and only to have to give up Butler, and some low-level players was a cheap move. They need Brandon Morrow and Yu Darvish and Kris Bryant to come back and be effective, or it doesn't matter.
The Phillies are getting a solid "B" this year. Asdrubal Cabrera was a nice little pickup, but the big move for them was getting Wilson Ramos at the last minute. He can help a young staff, and he moves into the middle of the batting order with a punch. I'm not sure if they can catch the Braves, but this race should be exciting.
Arizona basically treads water and gets a "C" for their efforts. Jon Jay helps them in the outfield and Escobar adds a solid infield piece, but the rest of the moves were a wash.
Unfortunately for the Rockies they get a "D" for only adding one reliever in Oh. With what the Dodgers have done these two did not add enough to make a run at them.
Finally, the Cardinals get an "F." They not only trade Tommy Pham, one of their best players right now, but they get nothing in return. They also lose a critical piece in their pen in Sam Tuivailala, again for nothing. It looks like they are throwing in the towel for 2018 and their 2019 manager search moves into full throttle mode.
Playoff Predictions
So, what does all this mean for who will represent the National League in the World Series against the Red Sox or Astros?
I see the three division champs as Atlanta, Los Angeles, and Chicago with the Dodgers holding the best record and the Cubs 2nd. Wildcard teams are going to be the Phillies and the Pirates. I think they squeak past the Brewers in the last week.
The wild card game features Arron Nola for the Phillies and Chris Archer for the Buco's, and Nola leads the Fightin' to a win. So round two sets up as Dodgers versus Phillies and the Cubs versus the Braves.
It will be the Dodgers in 5 and the Cubs in 4 and a repeat of the past two years of the National League title with, sadly, Los Angeles prevailing in a hard-fought six-game win to face the AL.
I hate to be a downer, but the Dodgers are loaded from top to bottom right now, and while the Cubs helped themselves, the Dodgers have a much better pitching staff. Things can change, and if anyone gets hurt, it can change everything.
Just remember when it goes down like this that you heard it here first. If it doesn't go as I have it planned, then I will of course vehemently deny it.