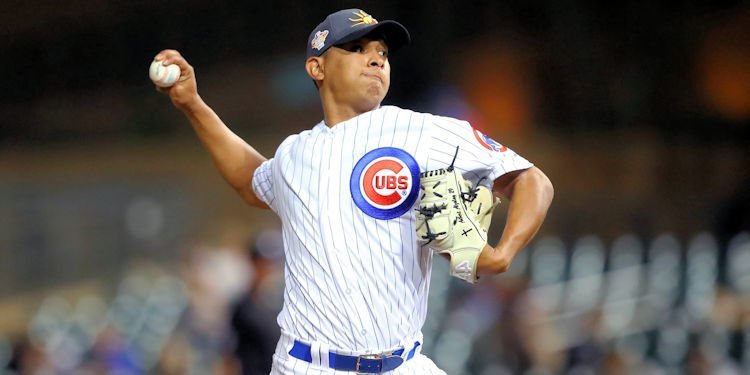 | | |
| --- | --- |
| Iowa Cubs: The AAA Highway to the Show | |
---
| | | |
| --- | --- | --- |
| Sunday, December 30, 2018, 12:15 PM | | |
Ladies and gentlemen, we have arrived. In Iowa. This is by some accounts the penultimate Field of Dreams for those in the Cubs minor league pipeline. It is assumed that players assigned here have the best shot at getting their ticket punched to The Show. High expectations grow faster than the endless acres of corn. Fans and players alike believe – rightly or wrongly – that the Cubs AAA affiliate gets more attention from Wrigleyville than any of the other eight teams. Buckle those seatbelts back up, and let's take a tour…
Principal Park holds up to 11,500 people and is situated at the confluence of the Des Moines and Racoon rivers. Built in 1992, it has indeed hosted some of MLB's future stars. David Bote clobbered baseballs here. Victor Caratini suited up. Over just 11 games, Terence Gore stole 5 bases. RHP prospects Adbert Alzolay, Rob Zastryzny, and Dakota Mekkes threw everything but the kitchen sink from the mound. The list goes on but at the end of the day, it is Manager Marty Peevy's job to ensure everyone the Cubs send him improves at as fast and consistent a rate as possible.
After posting a somewhat dismal 50-88 record in 2018, one could draw the conclusion that Peevy failed to do his job, but that would be misguided, and flat-out wrong. Peevy has a revolving door of players every season, making their win-loss record almost irrelevant to the conversation. It's not about winning (though that helps a lot), it's about player development or rehab assignments going smoothly and effectively. Never is any one player guaranteed a seat at the table though; rather, the system is designed to allow for roster changes throughout the season.
As of this writing, the Iowa Cubs only list 19 players on their MiLB home page. That should tell you everything you need to know about the role they play for the big boy Cubs. Fans going to Principal Park are smart ones, accepting and even embracing the revolving door on the locker room. They know they have a much better than average chance to see the stars of tomorrow take the field on any given day, and they are good with that.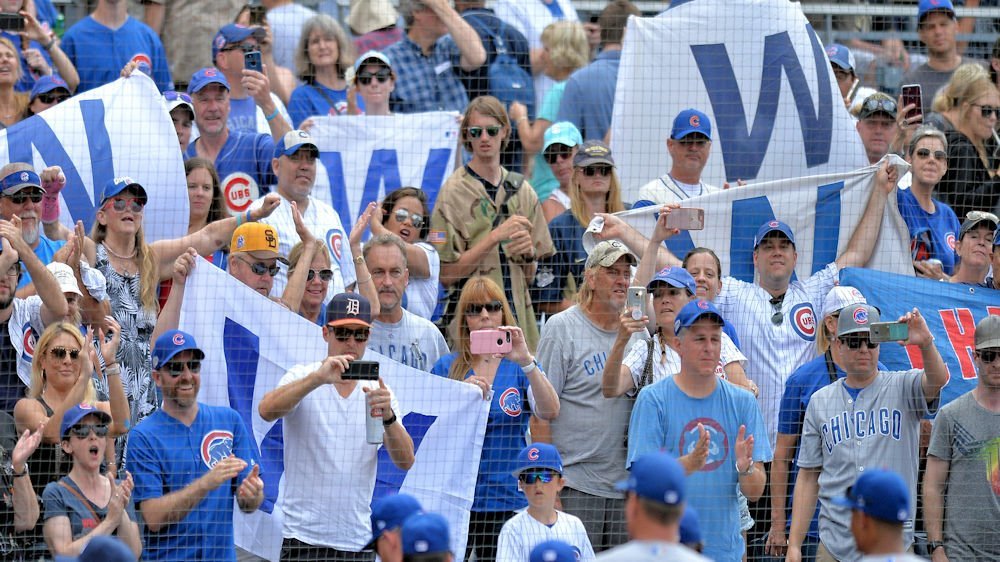 When I think of AAA Iowa, I see it as more of a high-level proving ground than a team of baseball players trying to win every game. The Cubs signed them to a four-year extension last season, just as they did most of their other affiliates. The Rickets must be happy with the results they see, or shakeups would have happened at the coaching level.
For the above reasons, it is difficult to quantify results via stats for individual players in Iowa, but not impossible. The problem (if you want to call it that) is that any player we highlight here may be moved before their 2019 season begins on April 4th with a road game in Nashville. Players will most certainly be added before then.
Nonetheless, there are a few to watch for including the aforementioned Dakota Mekkes, who like Zastryzny and Alzolay have a realistic shot at a call-up in 2019. Alzolay might have gotten called up last season if he'd not strained a lat muscle last May. The Cubs have made no secret of the fact they consider him one of their top pitching prospects.
Undoubtedly, we will all be watching someone from Iowa at Wrigley this year, and likely the reverse will be true also. As a high-expectations affiliate only 333 miles from Wrigley, the Iowa Cubs under Mgr. Marty Peevy may have another losing season but will do so with their eyes fixed on player development, not hoisting trophies.
This is what makes the Iowa Cubs most unique from their minor league brethren, and why every player in the pipeline would love to move to Des Moines before April. It is where stars are born, made, or repaired. In short, it is indeed a Field of Dreams, and every Cubs fan on the planet should care a lot about what happens there, and more importantly, who happens there.
Stay tuned: April 04 2019 is under 100 days away, and that's when oh so many dreams really begin.