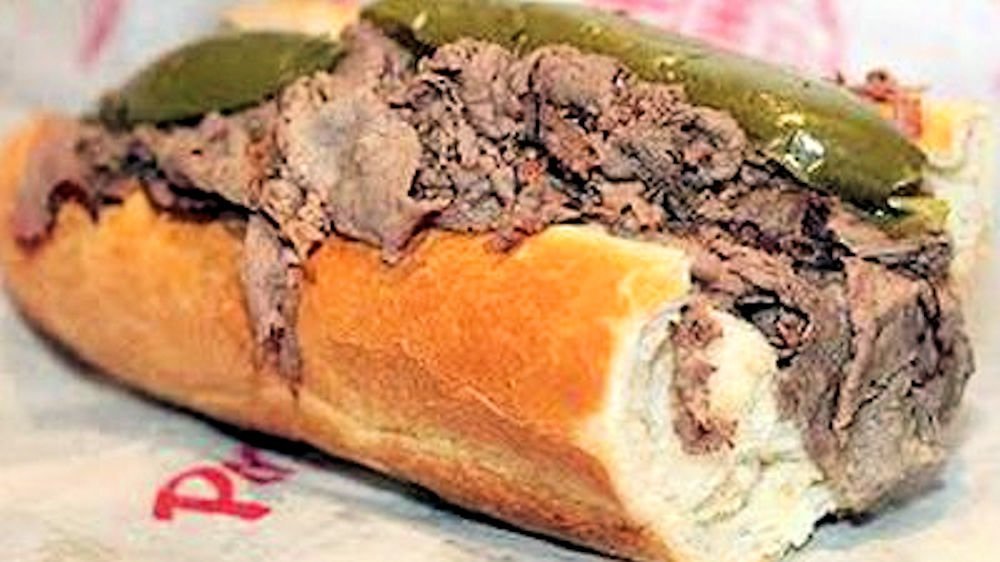 | | |
| --- | --- |
| Cubs News: Italian Beef: Is it the perfect sandwich? | |
---
Because our editor is sadistic, he decided it would be fun to list our favorite hot dogs, beefs, and pizza in the Chicago area, so we could share with you our preferences. The fact that none of us lives there anymore and all this is doing is making us want to get on a plane and stuff carbs for three days is a sick thing to make someone do.
Italian Beef
Dan's Take: A very Chicago food that you will not find outside the area unless a local moved and opened a place. It is roast beef drenched in Italian spices and juices and it is the best thing you will ever eat, I promise you. You can get it dry, no. Wet, yes. With sweet and hot peppers, yes. With cheddar, no. These must be Vienna Beef also or it doesn't count.
Many of the same 943 hot dog stands will offer beefs too and some will be better than others. Of the chains Portillo's once again is tops and they will ship anywhere in the country and you can make your own. And it is wonderful. My local favorite places are M. Beef on Arlington Heights Road in Des Plaines and Rosatti's Pizza located around the Northwest side and suburbs.
Ken's Take: The one great thing about the corner sandwich shops in Chicago and the surrounding suburbs, is that they all sell a variety of sandwiches. Any time I'm fortunate enough to get to one, the Italian Style Beef Sandwiches are always on my to-do list. My favorite of these places is Marnell's in Chicago Heights, but Portillo's runs a close second.
Thin sliced roast beef, simmered in broth, topped with stewed green peppers and served on an Italian bun, these sandwiches are something to behold. I never thought I'd like soggy bread, but nothing beats these things when they are dipped in the juice, and I've never complained about the juices running down my arm when I eat them. Variations include mozzarella or provolone cheese, as well as spicy giardiniera, but with these things, I've always followed the "KISS" rule: Keep it simple, stupid.