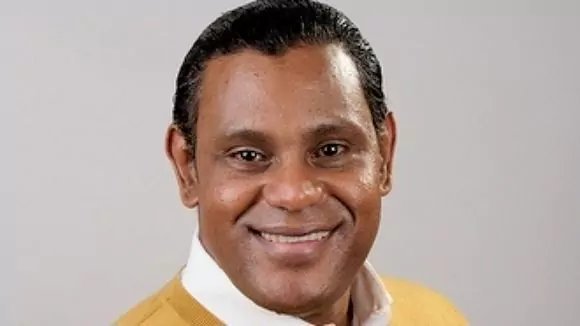 | | |
| --- | --- |
| Cubs News: Latest news and rumors: Sosa, Goldschmidt, Farrell and more | |
---
| | | |
| --- | --- | --- |
| Sunday, November 25, 2018, 6:01 PM | | |
2019 Cubs' Opening Day: Slowly but surely, we're getting there- 123 days.
John Farrell: While Tommy Hottovy seems to be a logical choice to replace Jim Hickey, John Farrell's name appears to be gaining momentum for a number of reasons. I've said that it appears as though "Theo's guys" would be filling the coaching voids, and while Hottovy and Iapoce have ties to Epstein via Boston, so does Farrell.
The conjecture has already started about the possibility of Farrell being a "manager-in-waiting," should he assume the pitching coach position with Chicago and do well. Not only does Farrell have experience as a pitching coach, but he has managed both the Red Sox and Blue Jays as well, admittedly making him a more experienced candidate for the job.
While Maddon's future with the Cubs beyond 2019 is still in question, David Ross and Joe Girardi seem to have more of a shot than does Farrell- at least at this point. For the Cubs to promote Farrell to manager might make for an easy hiring process, but it would do nothing for the pitching staff who would then be on their fourth new coach in as many seasons.
Derek Lee: Fifteen years ago, today, the Cubs traded for slugging first-baseman, Derrek Lee. Lee spent a little over six-and-a-half seasons with Chicago before being traded to Atlanta in 2010, followed by his retirement after the 2011 season. Lee was a two-time All-Star and four-time MVP nominee, finishing third in 2005. Derrek also has three Golden Gloves and a Silver Slugger Award.Cubs News: Latest news and rumors: Sosa, Goldschmidt, Farrell and more
Cubs' fans remain divided on Sosa: "Does Sammy Sosa deserve to be in the Hall of Fame?" That was the question posed to readers on Twitter by a CubsHQ poll. With almost 650 responses, there was a 55%-45% vote favoring Sosa.
Does Sammy Sosa deserve to be in the HOF?

— CubsHQ (@ChicagoCubsHQ) November 24, 2018
When baseball and politics clash: Buster Olney tweets: "From MLB spokesperson, about the $5,000 donation to Senate candidate Cindy Hyde-Smith: 'The contribution was made in connection with an event that MLB lobbyists were asked to attend. MLB has requested that the contribution be returned.'" Hyde-Smith has come under fire for comments she made related to attending public hangings.
Paul Goldschmidt: I'm not sure what St. Louis is thinking, but they have been involved reportedly with Arizona in talks over D-Backs first-baseman, Paul Goldschmidt. Goldschmidt has only ever played first base, and while Matt Carpenter has played corner-outfield, those spots are pretty well locked up by Marcell Ozuna and Dexter Fowler.
Sonny Gray: The 29-year-old right-hander didn't have the best season in the Bronx in 2018, and Yankees' GM Brian Cashman says the team is looking to move him. Gray pitched to a 4.90 ERA in 23 starts and seven relief appearances (130.1 IP). New York is actively pursuing LHP Patrick Corbin, possibly as Gray's replacement. Teams now showing interest in Gray include the Twins, Athletics, Padres, Braves, and Rangers.
Yankees: The Yankees have now become interested in 33-year-old Adam Ottavino, perhaps to help cover departing free-agents David Robertson and Zach Britton. Ottavino is a New York City native. New York has also entered the sweepstakes for Japanese LHP Yusei Kikuchi who will be offered by the Japanese in early December. NY has already signed Paxton, and they're now gunning for Patrick Corbin as well. It looks like the Yanks are trying to buy themselves another winning team for next season, but then again, what else is new?