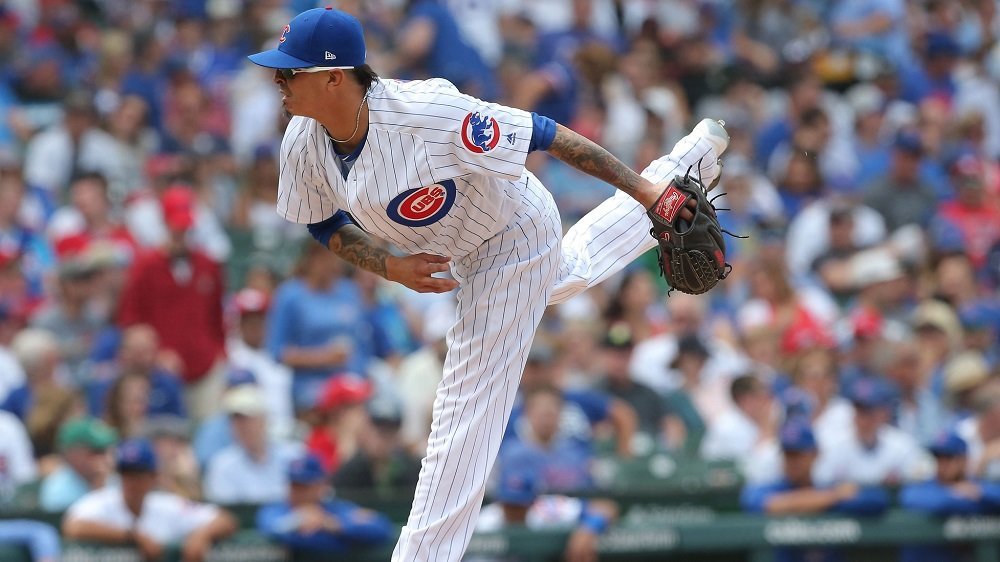 | | |
| --- | --- |
| Cubs News: Latest news and rumors: Chavez, Chili Davis, Fergie Jenkins and more | |
---
A somewhat abbreviated edition of The Hot Corner tonight, as there was a ton of news earlier today, prompting us to give you a second edition. Something finally happened in Wrigleyville, but it was certainly not the news most of us wanted to hear…
Cubs' 2019 Opener: 121 days.
Jesse Chavez: The Cubs lost a key piece in the bullpen today when Jesse Chavez elected to sign a two-year, $8M deal with his former Texas Rangers. It would appear as though the two-year deal may have been the major selling point.
I speculated the other day in a commentary that it was odd for the Cubs to be taking so long to re-sign Chavez, especially after Chavez announced that he wanted to either remain a Cub or retire, following the Cubs' wildcard game loss to Colorado.
If anything good comes out of this, it may be that it gets Theo Epstein to start wheeling and dealing, wining and dining, buying and selling. Look for the Cubs to get busy finding a big-name reliever now, as Chavez and his accomplishments aren't going to be easy to replace.
Chili Davis: Mike Puma from the New York Post says Mets may be looking at Chili Davis as their next hitting coach. Puma cites Davis' solid working relationship with Yoenis Cespedes from Oakland as one of the reasons that he's being considered.
Fergie Jenkins: For the Cubs fans in or near Iowa City or Des Moines, Fergie wanted you to know via Twitter: "Reminder that there will be a signing event at Scheels in Iowa City and Des Moines this coming Friday and Saturday. Fergie Jenkins, Lee Smith, and Bill Madlock are scheduled to be there."
Non-tender deadline: Look for things to get busy again over the next few days, as the deadline for teams to tender contracts to players is this Friday (November 30th).
MGM Resorts: MGM has announced that it has struck a deal to be the first official gaming and entertainment partner with MLB. MGM now holds gaming rights to MLB, the NBA, and the NHL.
Cardinals: It's now being reported that St. Louis had also made a competitive, one-year bid for Josh Donaldson, prior to Donaldson signing with Atlanta on a one-year, $23M deal.
Mariners: Look for Seattle to start dealing. Buster Olney tweets, "Jerry Dipoto has made a staggering number of deals in the 38 months since he took over as Mariners' GM, and there are more to come."
Phillies: The Phillies are continuing their quest for the best free-agents this winter, as they have now also met with D-Backs ace Patrick Corbin. It's been no secret that the Phillies are spending big this season, and Corbin now joins a list with Machado, Harper, and others to be wined and dined by the club. Matt Gelb from The Athletic says Andrew Miller remains high on the Phillies list as well.
Pirates: Pittsburgh has formally announced the signing of Lonnie Chisenhall. He has a one-year, $2.75M deal with the Bucs for 2019.
Tigers: Pending a physical, Detroit has come to terms with former Texas Rangers' LHP Matt Moore. No details yet, but Moore was expected to be seeking $2-3M on a one-year deal.