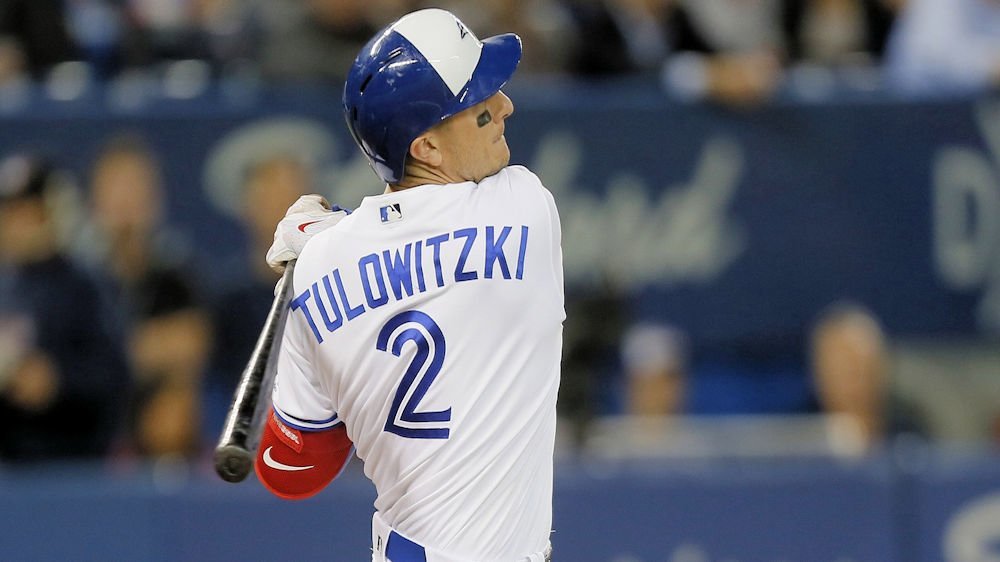 | | |
| --- | --- |
| Latest news and rumors: Cubs' signings, Yanks get Tulo, latest Harper-Machado, more | |
---
With most MLB front offices closed again today, I expected it to be slow, but there's been a ton of news today, so let's get to it… Spoiler Alert: The Cubs were busy today…
Cubs' news and notes
Cubs' Opening Day: 85 days.
Pitchers/Catchers Report: 40 Days.
First Spring Training game: 53 Days. (Saturday, February 23, Brewers vs. Cubs at Sloan Park)
Jim Adduci: The Cubs have signed former Tigers' OF/1B Jim Adduci to a minor league deal. Adduci (age 33) slashed .260/.290/.386 in 176 at-bats in 2018, while hitting three home runs and knocking in 21 RBI. It is unclear if he will have an invite to spring training.
Phillip Evans: The Cubs have signed former Mets' infielder (2B/3B), Phillip Evans to a minor league deal. Evans (age 26) has limited experience in the majors, appearing in only 34 games since 2017. In 23 plate appearances last year, Evans batted .143/.217/.143, with no home runs and one RBI. It is unclear if he will receive an invite to spring training.
New bench Coach: The Chicago Cubs have announced that they have hired Mike Loretta to replace Brandon Hyde as bench coach. Loretta, a former MLB player, is a fifteen-year vet who retired in January of 2010 after playing his last season for the Dodgers. Loretta has spent the previous nine seasons in the Padres' front office.
Mark Loretta is one of my favorite people in the world. What a great bench coach hire for the Cubs.

— Len Kasper (@LenKasper) January 2, 2019
Bob Tewksbury: Chicago has also named Bob Tewksbury as their new mental skills coordinator. He will be entering his 38th year in professional baseball, which includes thirteen years as a pitcher, including part of 1987 and 1988 with the Cubs.
Birthday Wishes: Happy Birthday to former Cubs' infielder, Bill Madlock, who turns 68 today. I had the privilege of meeting Bill once as a kid (age 8 or so) when he was the keynote speaker at our little-league banquet. Nice guy. He stood there for hours signing autographs for us and didn't leave until we each had one. Class act.
Congratulations: Congrats to 670 The Score, celebrating 27 years of sports radio today.
Condolences: We at CubsHQ would like to offer our sincere condolences to the family and friends of Tyler Trent, a twenty-year-old Purdue super-fan and aspiring sports journalist who lost his battle to osteosarcoma, a form of bone cancer, late last night. Tyler was very close to many in the Cubs' organization and inspired countless sports fans with his courageous battle against the disease that ultimately took his life.
Got some crappy news this morning. My buddy @theTylerTrent passed away after a courageous battle with cancer. I was really looking forward to meeting Tyler & hosting he & his family for Opening Day. Hoping the Trent family will still join me in Tyler's honor. #NVRQT #TylerStrong

— Jon Lester (@JLester34) January 2, 2019
Rest peacefully, Tyler Trent.

Thank you for being courageous in your fight and an inspiration to us all. https://t.co/m51ie2TpDu

— Chicago Cubs (@Cubs) January 2, 2019
Damon Berryhill: Former Cubs' catcher, Damon Berryhill (1987-1990, 1991) has been announced as the new manager for the Gwinnett Stripers, a Triple-A affiliate of the Braves.
Latest news and rumors from around the league
Bryce Harper: Although the Phillies met with Harper's agent, Scott Boras in Las Vegas during the Winter Meetings, Harper was not present. Philly has announced that they will be a meeting with Harper sometime within the next week. Philly is known to be willing to offer Harper a ten-year deal, but at least one other team is willing to do the same.
Bruce Levine is now reporting that the White Sox are willing to guarantee Bryce Harper a seven-year deal to sway his interest to the south-side. This claim refutes earlier reports by NBC Sports Chicago that the White Sox were willing to offer Harper a ten-year deal. Levine states that "ranking industry sources" called claims of a ten-year offer by Chicago "Without any substance and flat-out wrong."
Meanwhile, the Nationals' qualifying offer of ten-years and $300M still sits on the table, and the team has reportedly had several meetings with Harper this winter. Although the Nats say they can't do any better than what they have already offered, the team continues to monitor Harper's market.
Manny Machado: Despite offering Harper a decade-long deal, the Chi-Sox are still in on Manny Machado as well, as are the Yankees. The White Sox are reportedly willing to give Machado a seven-year contract, but nothing more. The likelihood of the Sox getting either Harper or Machado is already small, and the odds of them finagling deals with both are just about unfathomable.
Jeff Passan: "… an important day to keep an eye on January 11. It's arbitration exchange day, which tends to be very bureaucratic and boring to the public. But labor tension is burbling, and a number of agents are hoping for a show of strength in seeking salary gains via arbitration."
Media Deal: NBC Sports Chicago has announced a multi-year media rights deal with the White Sox, the Bulls, and the Blackhawks, beginning in October 2019. The Cubs will be starting their own media endeavor at the same time.
Dodgers: LA has signed former Rays' OF, Shane Peterson to a minor league deal. Peterson spent 2018 in the Padres' minor league organization.
Marlins; Miami has claimed former Royals' INF/OF, Rosell Herrera off waivers from Kansas City.
Mets: NY is still looking for an outfielder and lefty reliever, though they say signing Pollock or Britton are not likely.
Pirates: Pittsburgh has signed former Cardinals LHP, Tyler Lyons to a minor league deal.
Reds: Cincinnati is reportedly edging closer to reaching an agreement with LHP Derek Holland.
Rockies: Colorado has signed the veteran, free-agent outfielder, Michael Saunders to a minor league deal.
Twins: Minnesota has announced it's deal with Nelson Cruz. The deal is one-year, $14M, with a $12M club option or $300k buyout for 2020.
Yankees: New York has won the battle to sign free-agent shortstop, Troy Tulowitzki. After being released abruptly by the Blue Jays last month, Tulowitzki was free to sign with whomever he wanted for the league minimum. Although Tulowitzki is a shortstop, the Yankees are still pursuing Manny Machado.